Oman
Spektakulære bjerge • Dramatiske ørkener • Smukke kystlinjer
ARABIENS HEMMELIGE PERLE HEDDER OMAN, OG ER HJEMSTED FOR ET FANTATISK FOLKEFÆRD,
STORSLÅEDE BJERGE, LUKSURIØSE HOTELLER, SPÆNDENDE BYER OG IKKE MINDST SMUKKE ØRKENER.
Når snakken falder på Den Arabiske Halvø, så er det ofte destinationer som Dubai, som tager opmærksomheden.
Men den virkelig perle i Mellemøsten hedder Oman.
Gyldne ørkener og bløde sandstrande, forter fra det 16. århundrede og travle souqs, imponerende bjerge og storslåede kløfter – Omans tilbud er mangfoldige, tilgængelige og meget undervurderede. Her får du de bedste highlights fra Mellemøsten kombineret med det moderne, hvilket gør Oman til en af de mest lovende destinationer, ikke kun i Mellemøsten, men verden over.
Gæstfriheden får dig straks til at føle dig velkommen, og det skaber de perfekte omgivelser for din ferie til Oman.
Nyd kulturelle skatte i hovedstaden Muscat, som er kendt for sine hvide paladser og bygninger, samt naturligvis den himmelske beliggenhed helt ud til vandet.
Her ligger også et af landets lækreste resorts, The Chedi Muscat, som virkelig giver dig en verdenslasse oplevelse.
Muscat ligger langs kysten af Det Arabiske Hav og har en gammeldags elegance, som er gået tabt i andre hovedstæder. I stedet for glitrende skyskrabere og enorme turistgrupper finder du lave, hvidkalkede bygninger med arabeskvinduer, spidse kupler og fine balkoner. Men lad dig ikke narre af den ensartede arkitektur – Muscat har et væld af forskellige aktiviteter, herunder strande, souqs og den kendte Sultan Qaboos Grand Mosque.
Andetsteds ligger nogle af Mellemøstens lækreste resorts, hvor især Six Senses Zighy Bay er kronjuvelen over dem alle. Her bor du omkranset af dramatiske bjergkæder, og kan nyde det fine gyldne sand og lune hav. Elsker du højder, så vælg Alila Jabal Akhdar, som ligger gemt i bjergene og hvorfra du kan nyde den bedste udsigt over de dramatiske omgivelser.
Detaljer
Bedste rejseperiode Oktober - April
Sommer (apr-okt) 35°
Vinter (nov-mar) 28°
Rejsetid 9-11 timer (1 mellemlanding)
Tidsforskel +2 timer (sommer) | +3 timer (vinter)
5.5
Oman, Mellemøsten
Oplev uforlignelig luksus på Oman, hvor Omani-tradition møder paradisisk skønhed på juvelen over dem alle, Six Senses Zighy Bay.
Priseksempel
7 nætter fra 18.000,- kr. per person v/4 pers. inkl. fly
Der tages forbehold for varierende priser i forhold til lav/højsæson.
Prisklasser er kun en indikation for pris per person.
Læs mere om hotellet
Oman er perlen i Mellemøsten, hvor fantastisk klima,
historiske seværdigheder og smukke kystlinjer går hånd i hånd.
Udforsk de dramatiske bjerge, besøg ekstravagante paladser
i kridhvide Muscat eller læg dig på stranden ved nogle af
Arabiens lækreste resorts. Folkefærdet er varmt og Oman
er en helårsdestination. Et must see!
Yderligere info
VISUM
Generelle regler og anbefalinger
Der kræves ikke visum til Oman
for danske statsborgere, ved ophold i maksimalt 14 dage.
Det er vigtigt, at du ved indrejse, kan fremvise en returbillet eller en billet videre til en anden destination.
Derudover skal du altid have tiltrækkelig med kapital til at dække udgifter under opholdet samt et pas, som er gyldigt mindst 6 måneder efter hjemkomst. Derudover anbefaler vi, at du som minimum har 2 blanke sider i passet til eventuelle stempler eller "visa on arrival".
Ydermere anbefaler vi at tegne en god rejseforsikring før afrejse.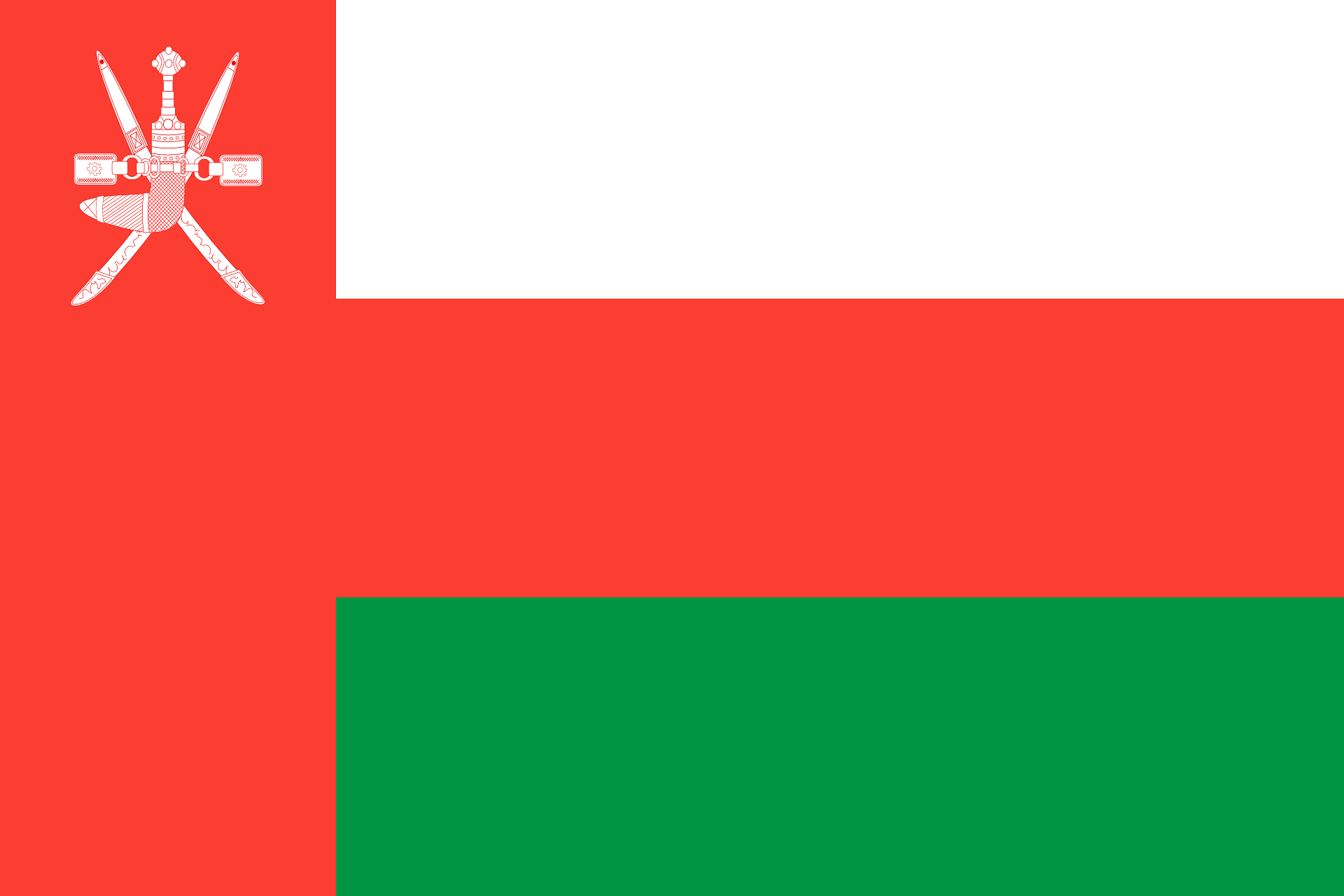 9-11 timer (1 mellemlanding)
REJSE TIL
OMAN
Oman's smukke bjerge, betagende strande og historiske seværdigheder er lige rundt om hjørnet. Det tager blot 9-11 timer (1 mellemlanding) at komme dertil, hvilket kan lade sig gøre fra både København og Billund. Flyvningerne opereres typisk af anerkendte flyselskaber såsom Oman Air og Qatar Airways.
KONTAKT MAKAI TRAVELS
Har du brug for hjælp til at finde det helt rette rejsemål, det perfekte hotel eller kan du ikke finde det, som du søger, så er vi altid klar til at hjælpe dig. Hver eneste dag - 365 dage om året fra kl. 10-22.