Maldiverne / Det Indiske Ocean
STORE, SMUKT DESIGNEDE VILLAER MED PRIVAT POOL, FANTASTISK GOURMET, SNORKLING MED HVALHAJER OG FORMIDABEL SPA ER BLOT FÅ AF UTALLIGE HIGHTLIGHTS PÅ MAALIFUSHI.
Det tager blot 50 uforglemmelige minutter med vandfly fra Malé, før du ankommer til det fortryllende COMO Maalifushi. Her befinder du dig i de smukkeste omgivelser i den idylliske Thaa Atoll, hvor kun Maalifushi ligger. Nyd den ultimative form for fred og ro, når du cykler gennem betagende, frodig jungle, tårnhøje kokos- og bananpalmer og altid til følelsen af den lette brise fra det omkransende Indiske Ocean.
Resortet ligger på en knap 800 meter lang, privat ø. Her er 65 store, lækre suiter og villaer, alle med privat pool, som du finder både langs de hvide sandstrande, men også på pæle over lagunen.
Udforsk øens mange herligheder, som inkluderer tennisbaner, en prisvindende COMO Shambhala Spa, en fed kids club til de mindste, resortets 3 vidunderlige restauranter og barer, en enorm pool som slanger sig helt ud mod havet, og uendeligt meget mere.
Nyd sublim snorkling på husrevet, eller oplev de majestætiske hvalhajer i vintersæsonen, i de sene nattetimer, når de fredfyldt nyder det lune hav.
Så vil du have et resort spækket med verdensklasse faciliteter, store oplevelser til havs, magisk spa, uforglemmelige kulinariske oplevelser, de lækreste poolvillaer og genuin personlig service, så får du det ikke meget bedre end på COMO Maalifushi.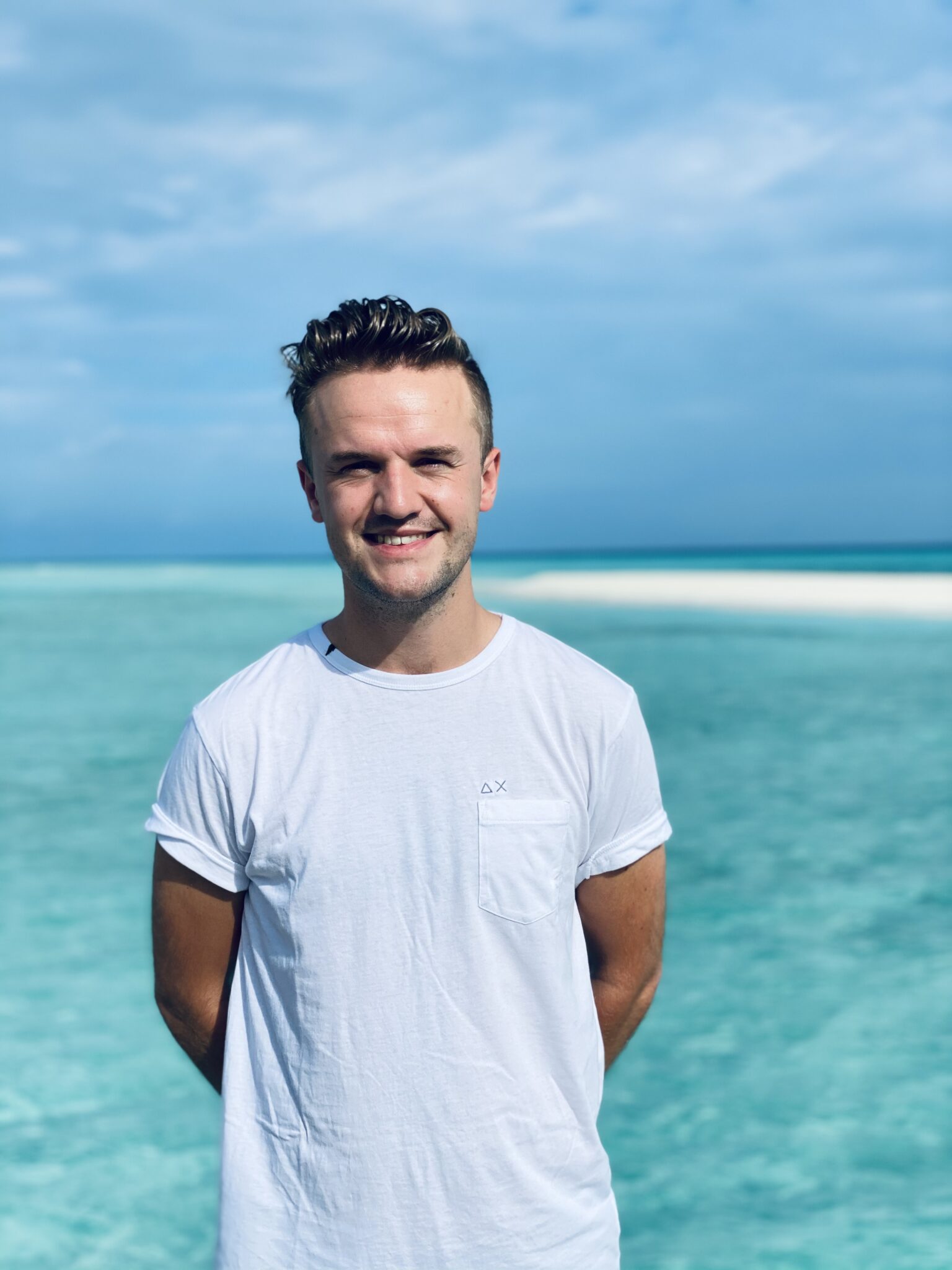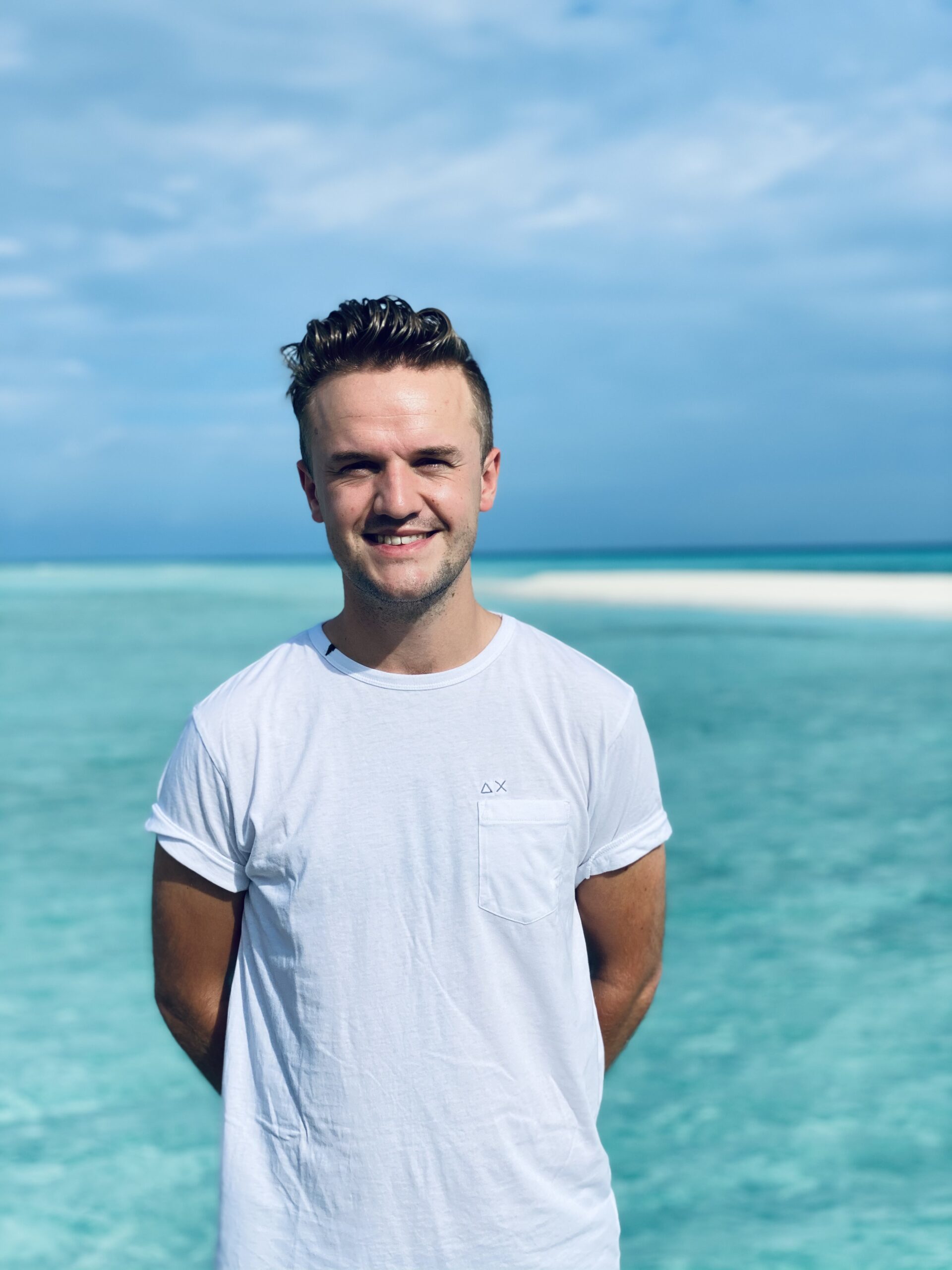 RASMUS KIRKETERP
CO-FOUNDER & TRAVEL DESIGNER
Personlig Rådgivning
Er du også vild med COMO Maalifushi? Lad os sammen realisere din rejse til Maldiverne.
Modtag tilbud
De mest populære faciliteter
65 Værelser | 3 Restauranter
Børnevenligt
Dykkervenligt
Butlerservice
Parvenligt
Privat pool
Bæredygtigt fokus
Egen cykler
Familievenlig
Gourmet
Gratis vandsport
Husrev
Børneklub
Mulighed for djævlerokker
Mulighed for hvalhajer
Snorkling
Surfing
Uspoleret område
Vandfly transfer
Vi anbefaler
Wellness yoga
Highlights (10)
Idyllisk beliggenhed i Thaa Atoll
Fantastisk husrev med alt fra rokker til havskildpadder
Store smukt designede villaer med privat pool
Enorm resortpool ud mod havet
Nat-snorkling med hvalhajer (november-april)
En af Maldivernes bedste spa - COMO Shambhala
Vandfly-transfer til/fra øen
Stort fokus på holistisk velvære (yoga, pilates mm.)
"PLAY" kids club for de mindste
Kulinariske oplevelser fra 3 forskellige restauranter
Se flere
LIVET PÅ COMO
COMO er på himmelflugt til toppen over verdens bedste brands.
Ikke kun inden for hoteller, men også med deres spa-brand, COMO Shambhala.
Uanset om du befinder dig blandt rismarker på COMO Uma Ubud, nyder komplet
idyl på Fiji på COMO Laucala Island eller snorkler med hvalhajer i Maldiverne,
så kan du forvente en rolig zen-atmosfære med fokus på de bedste materialer,
de bedste råvarer og den bedste service. COMO er noget helt specielt.
RESTAURANTER & BARER
3 RESTAURANTER OG 1 BAR
COMO Maalifushi har 3 restauranter
og 1 bar.
MADI
Madi, som på lokalt sprog betyder manta ray, er resortets hovedrestaurant. Her kan du nyde smagfulde måltider både til morgen, middag og aften. 3 gange om ugen er der temaaftener, som bl.a. inkluderer "Taste of the Indian Ocean", asiatisk og seafood. Her får du virkelig mulighed for at nyde kokkenes færdigheder, samt smage fra denne del af verden.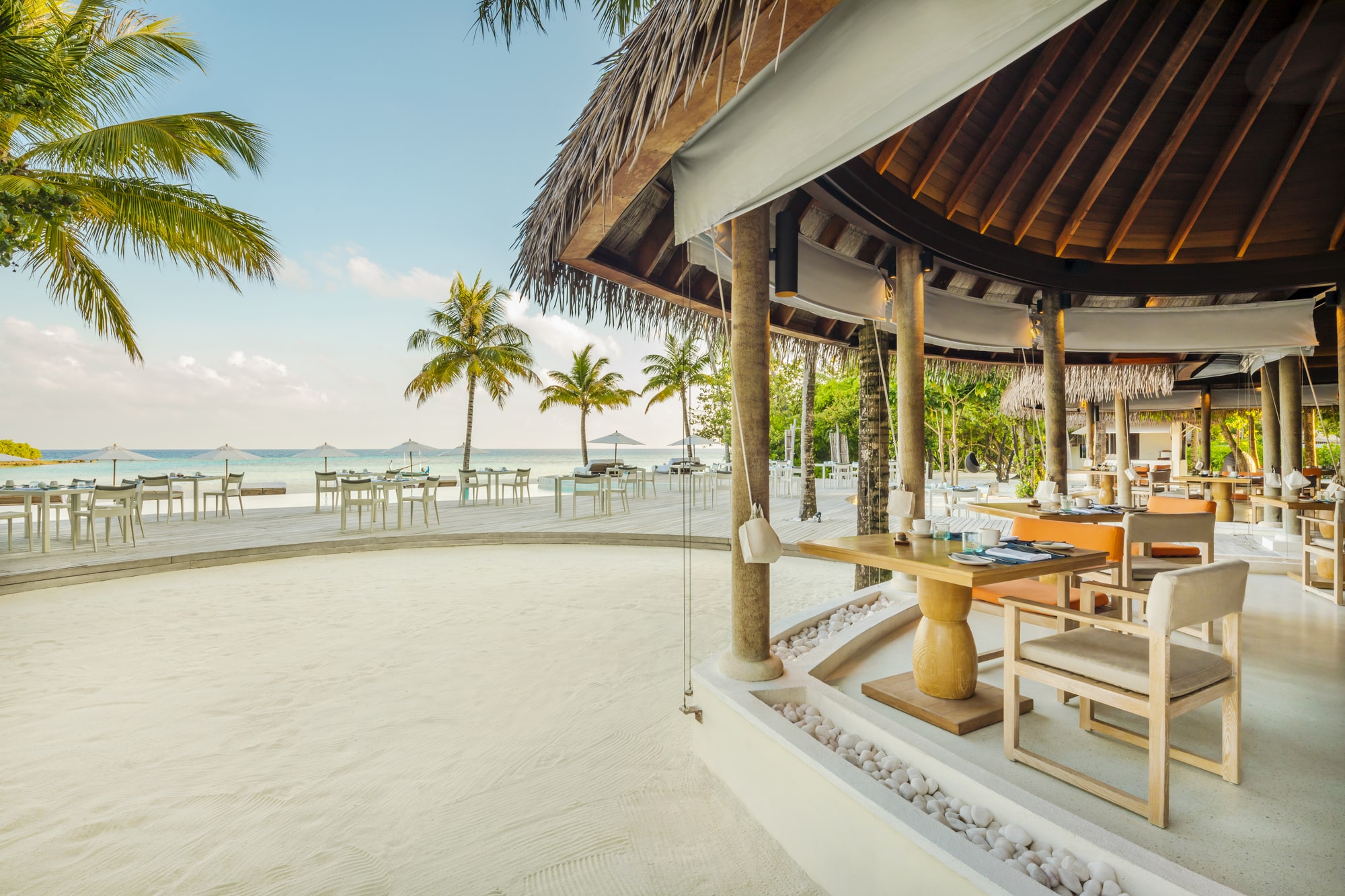 TAI
Tai brillierer med fisk og skaldyr fra Det Indiske Ocean tilberedt med japanske teknikker. Retterne omfatter bl.a. sushi, tempura og sydende kød tilberedt over trækul. Til drikkevarer serverer Tai også japanske whiskyer, soju, sochu og umeshu. Dette er ganske enkelt det ultimative inden for det japanske køkken.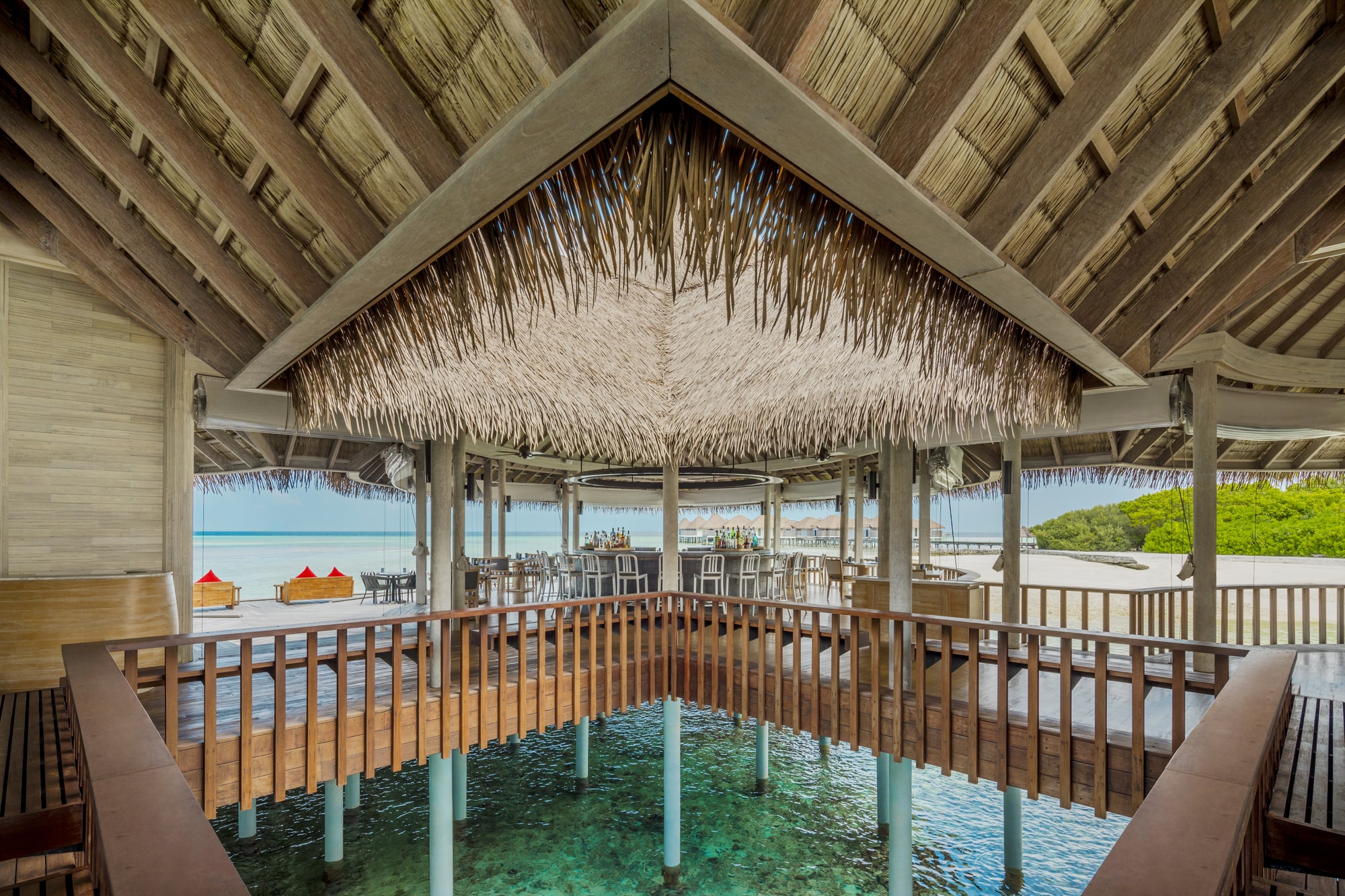 THILA
Thila serverer retter fra Madi samt drikkevarer i en varmt oplyst, smuk bar. Cocktails omfatter klassikere samt ø-kreationer med noter af citrongræs, basilikum, honningmelon og meget mere. Der serveres også alkoholfrie drikkevarer med mocktails, der er lige så kunstfærdige som deres alkoholiske modstykker.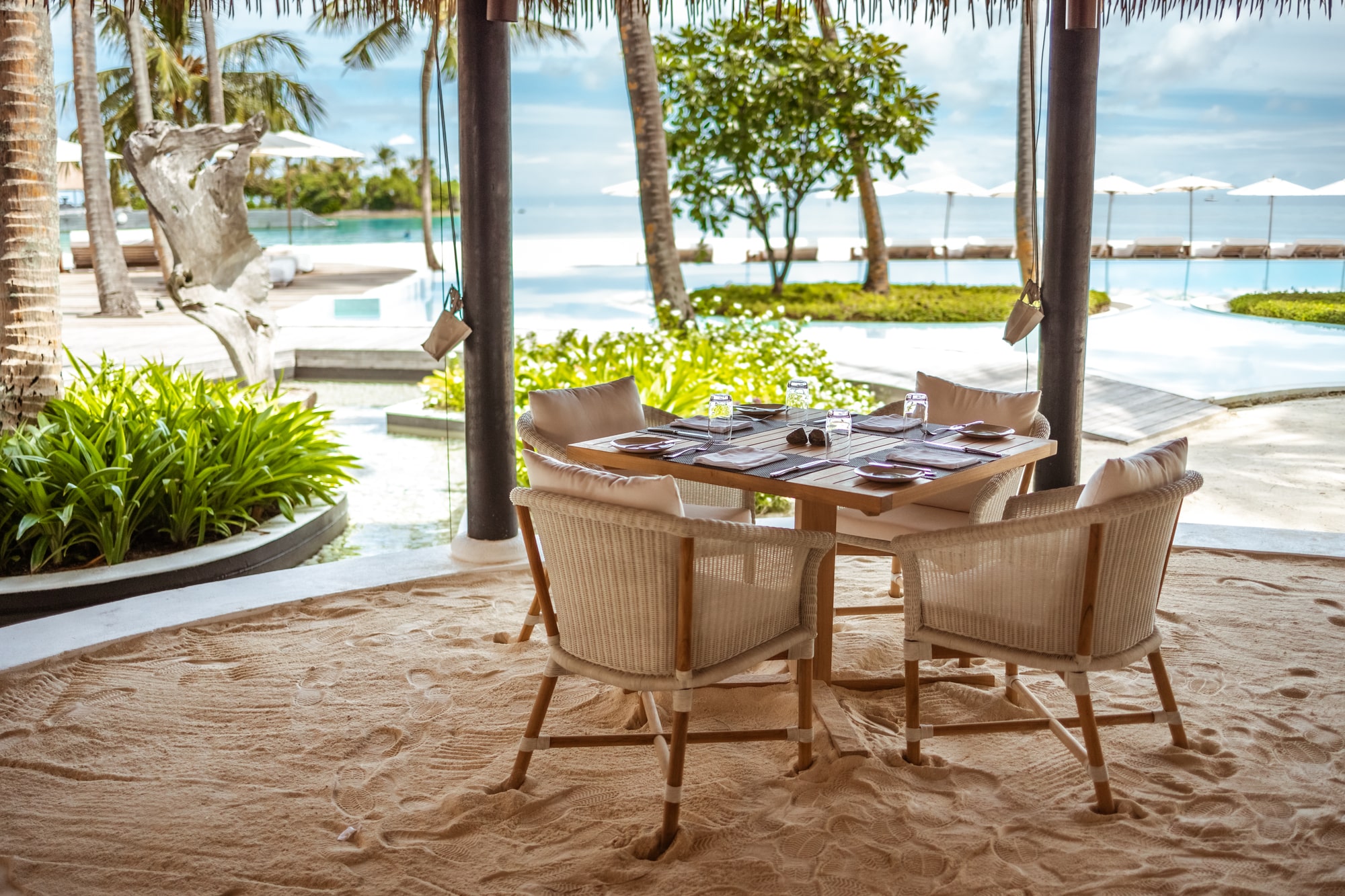 COMO Maalifushi har nogle af de smukkest designede villaer i Maldiverne. Fra de tropiske Beach Villas, hvor poolen er omkranset af frodig natur, til de hippe Water Suites og drømmeagtige Water Villas. Har du brug for det absolut bedste på markedet, så er resortets Maalifushi Beach Villa og Maalifushi Water Villa det ypperste. For større familier, så er Two-Bedroom Beach House og Two-Bedroom Beach Villa, samt resortets ikoniske COMO Villa, sublime valg.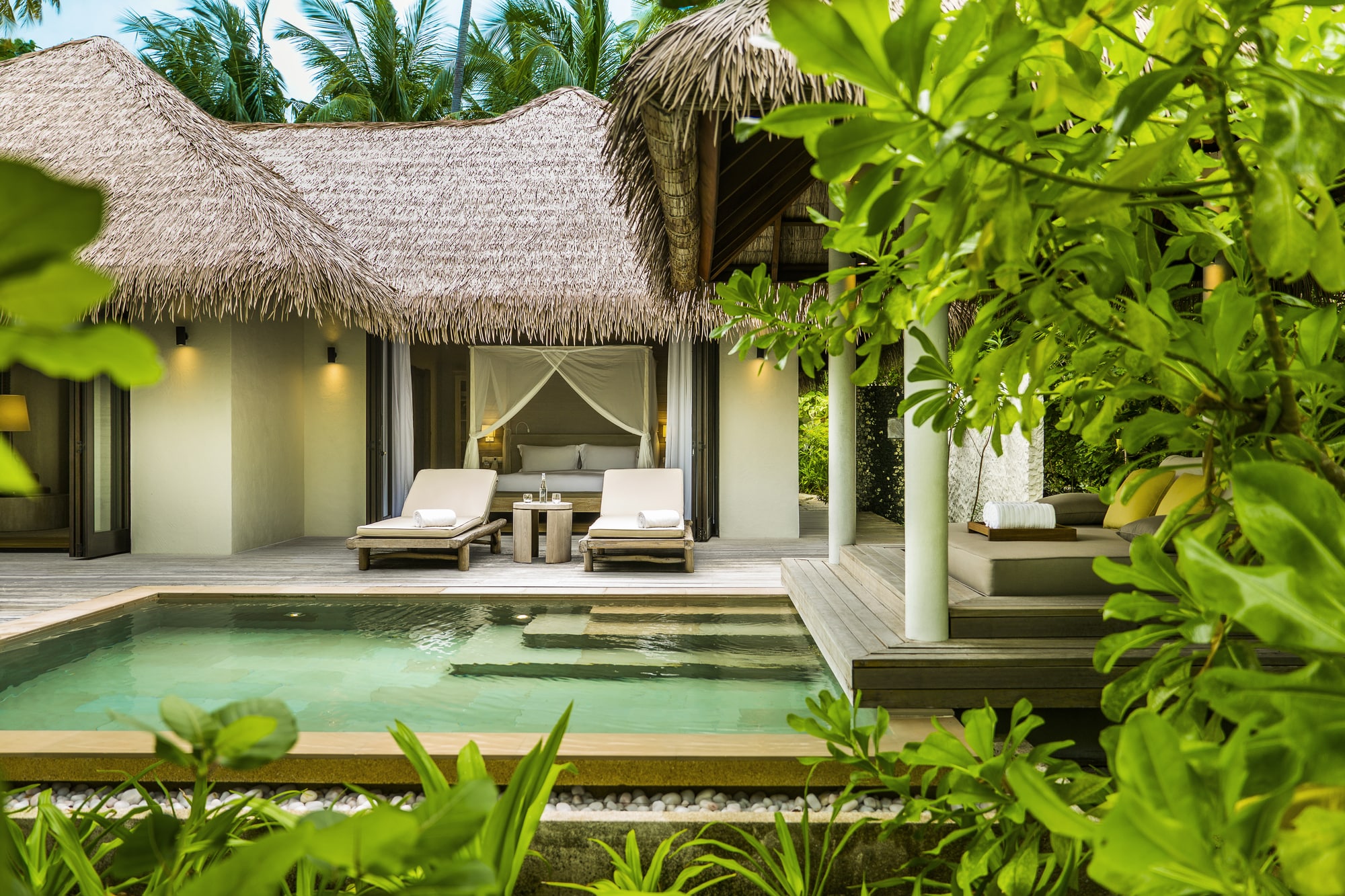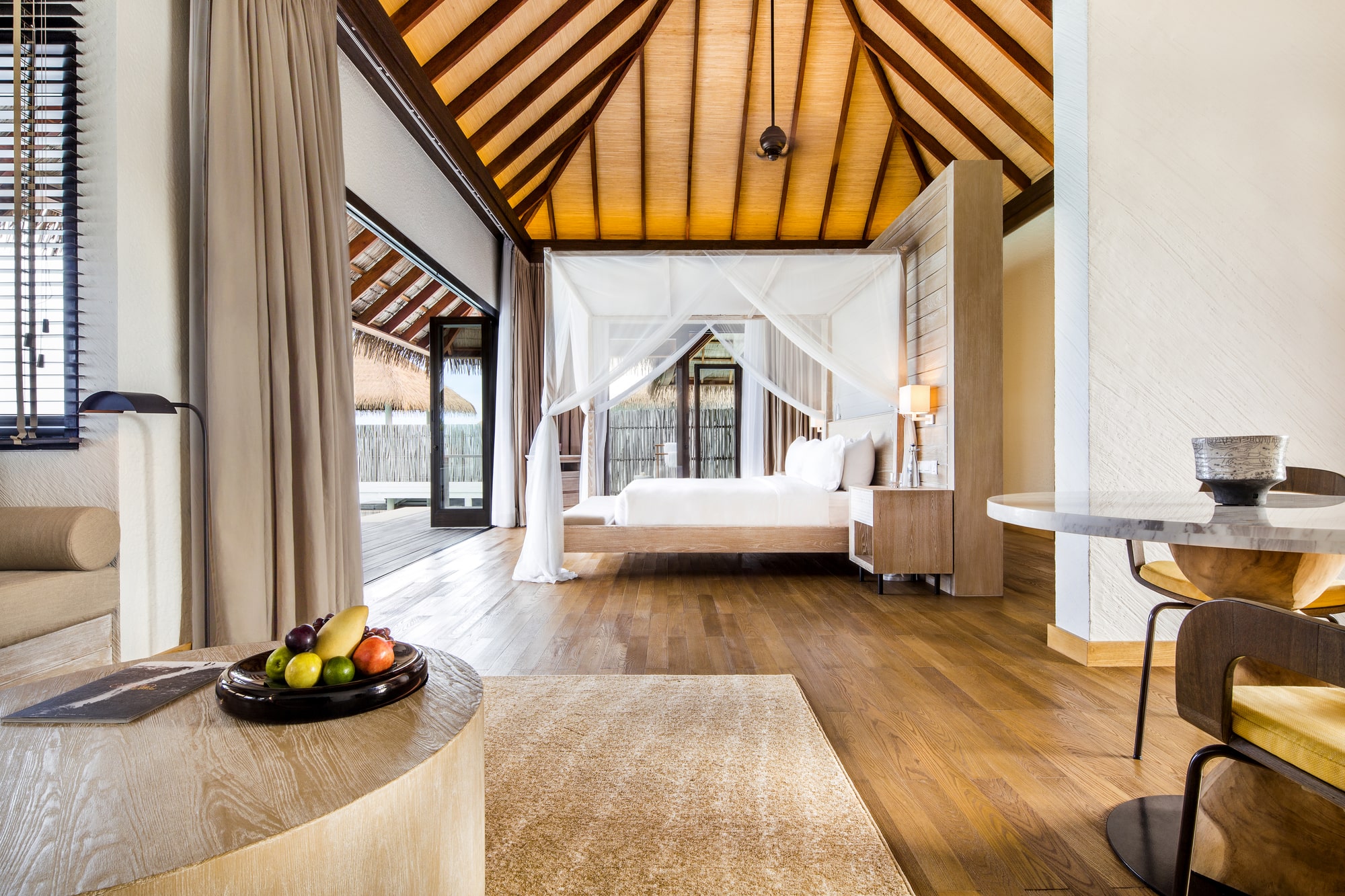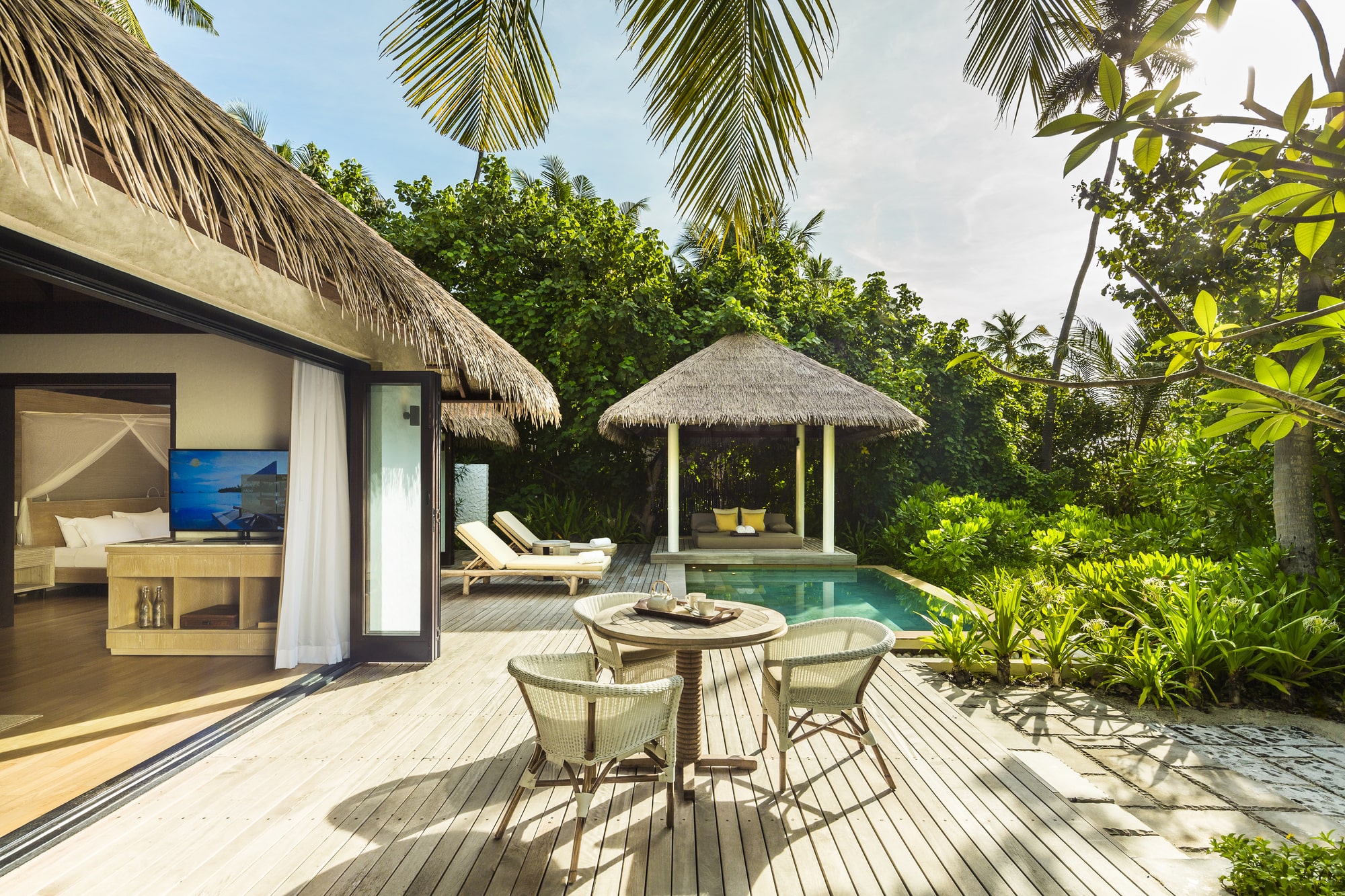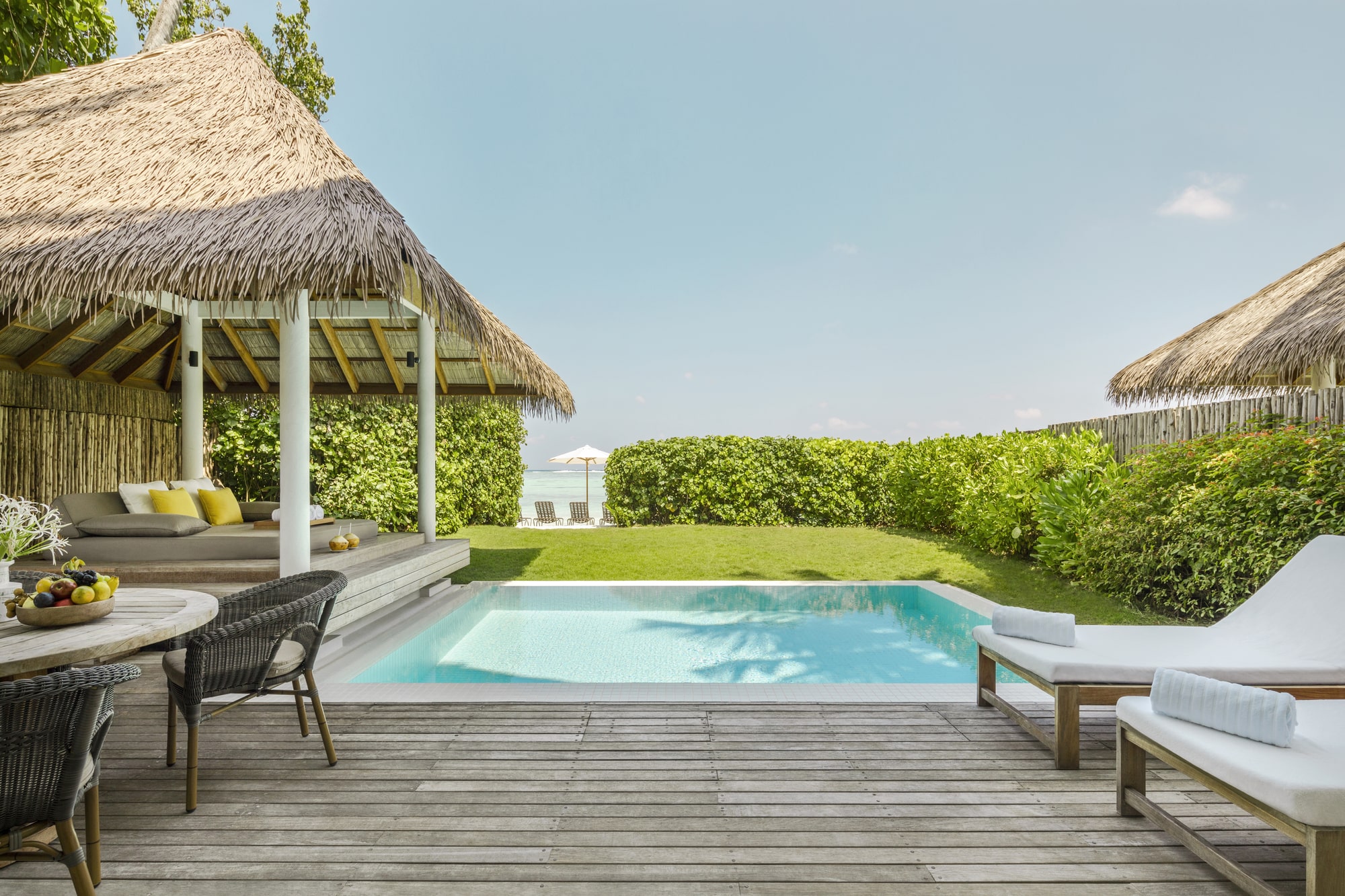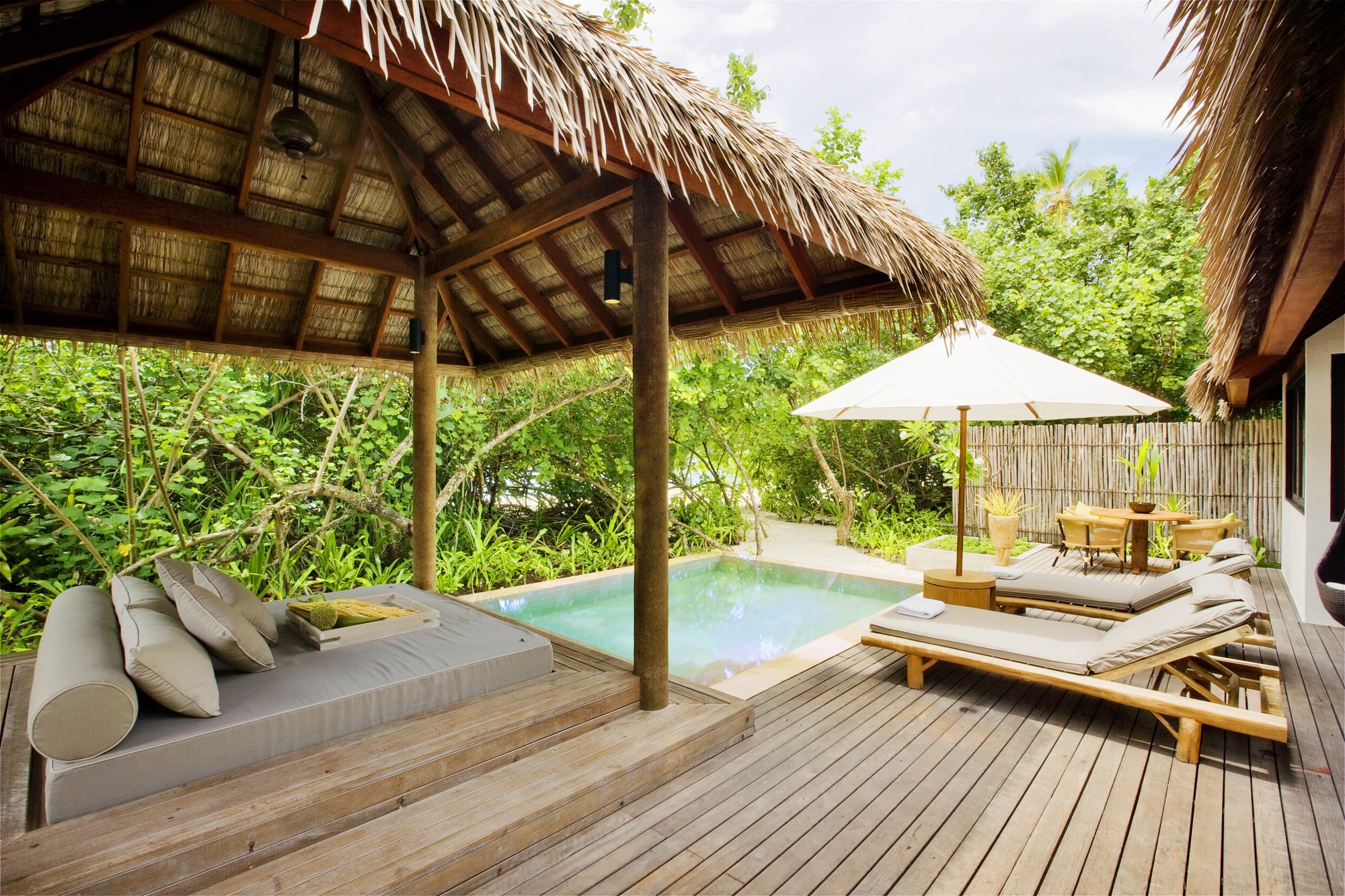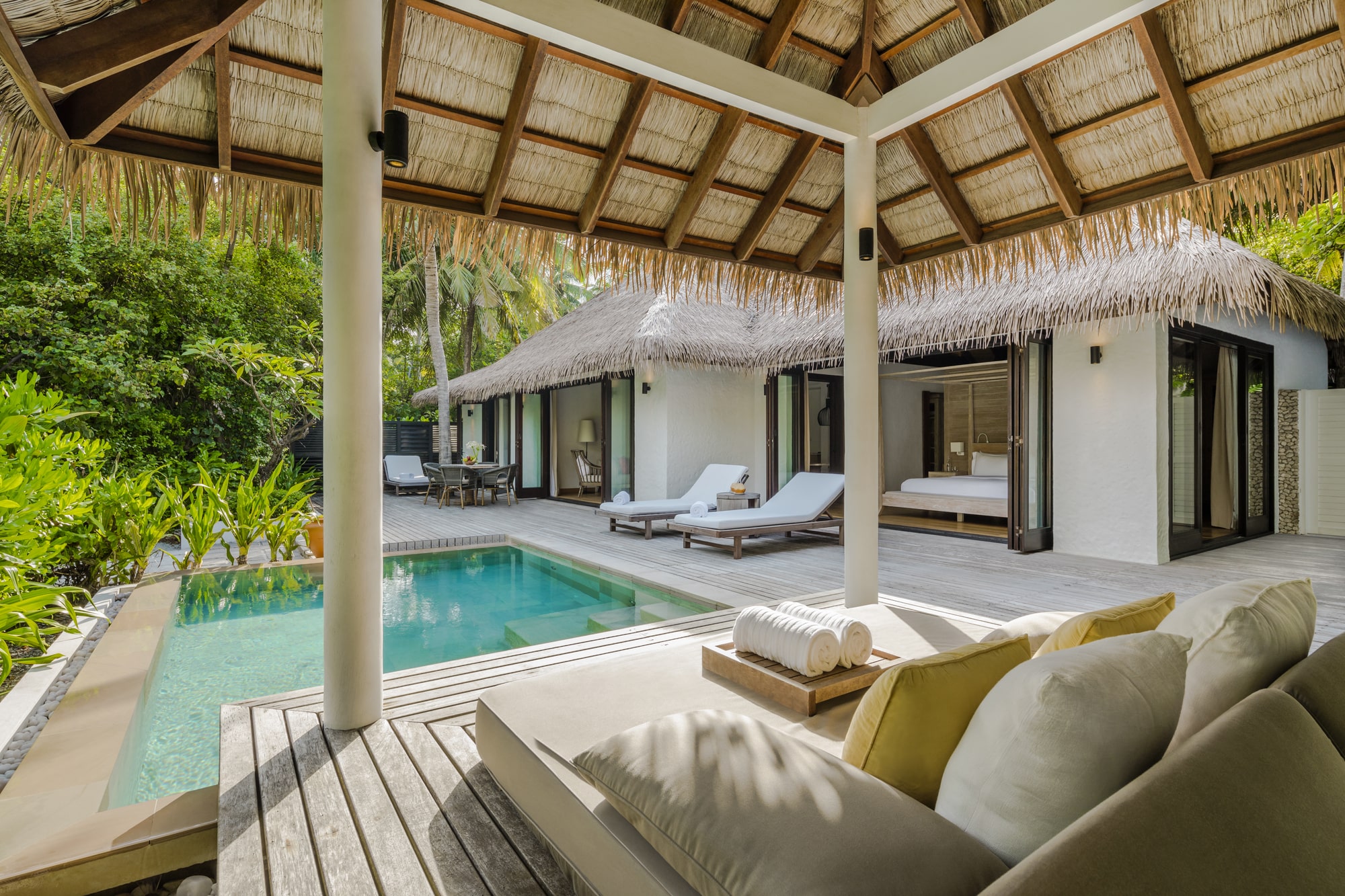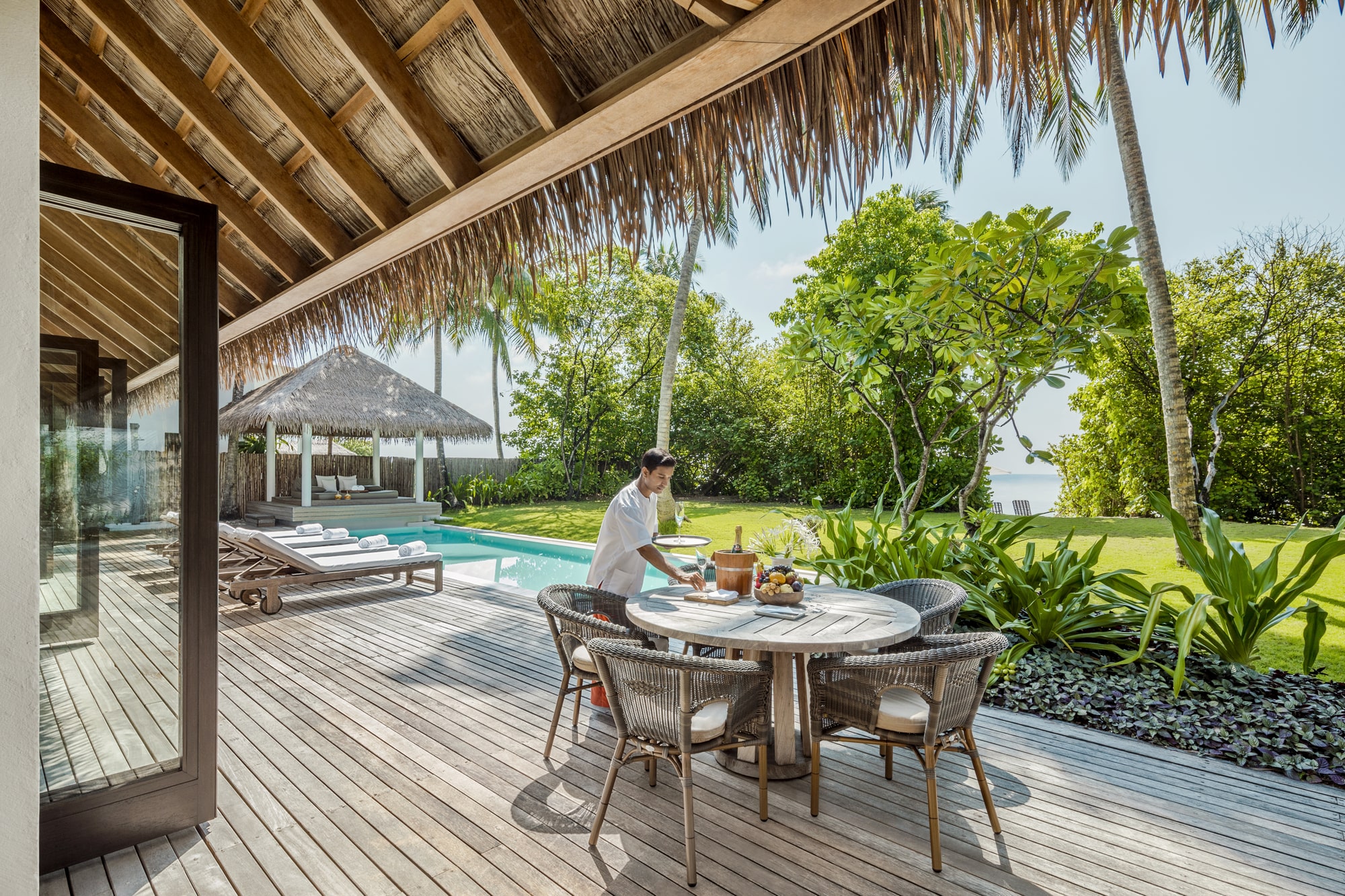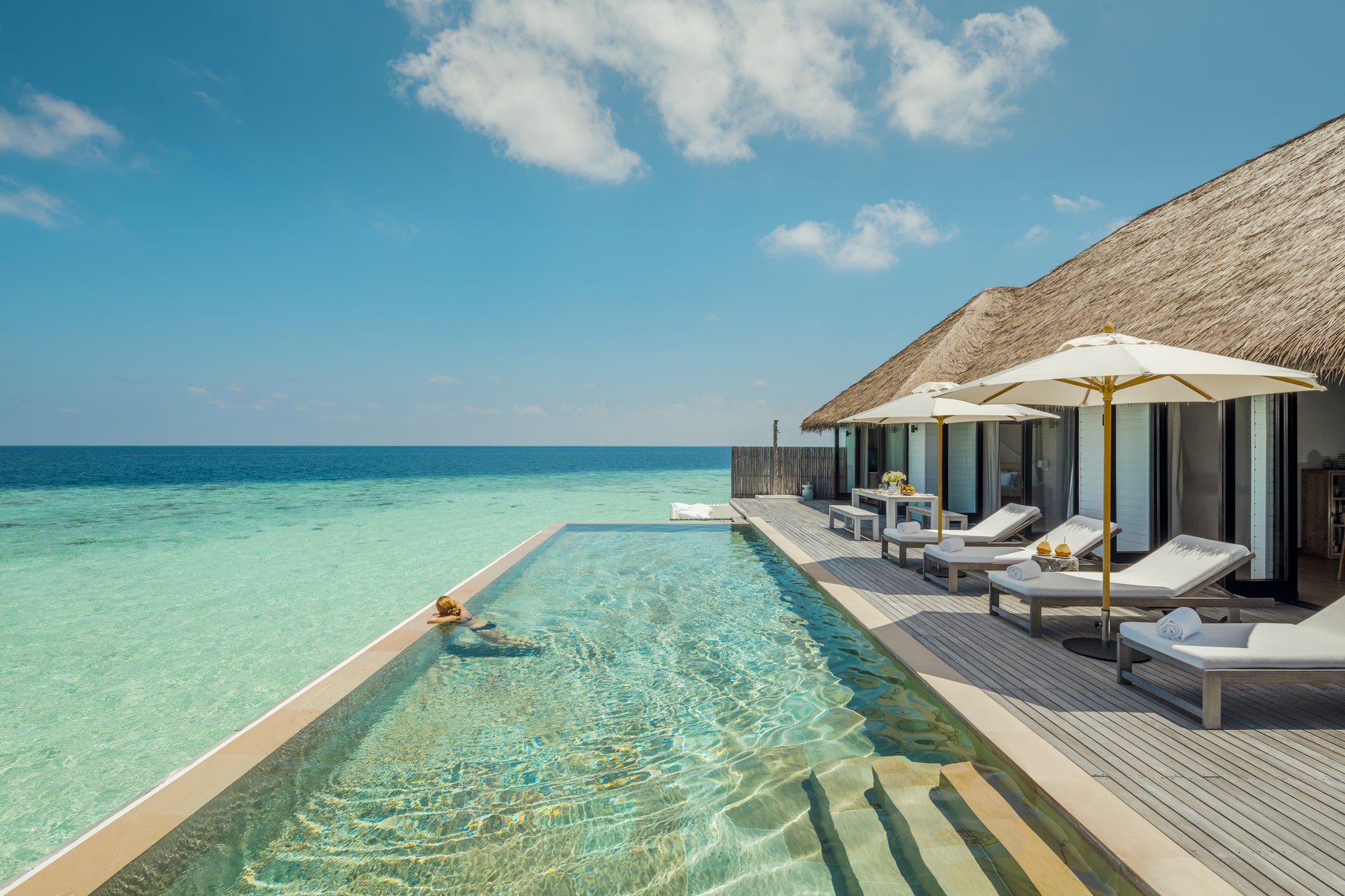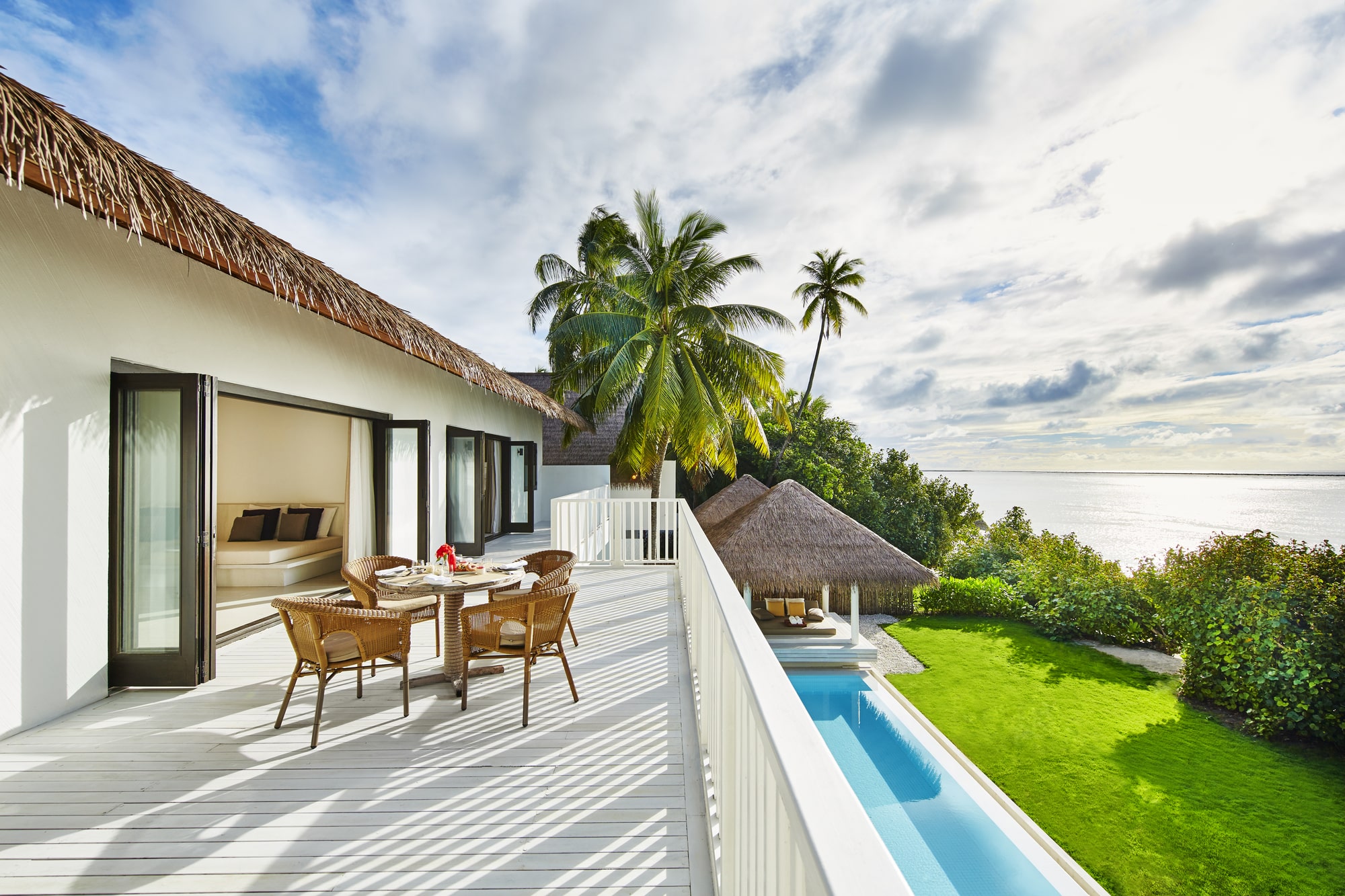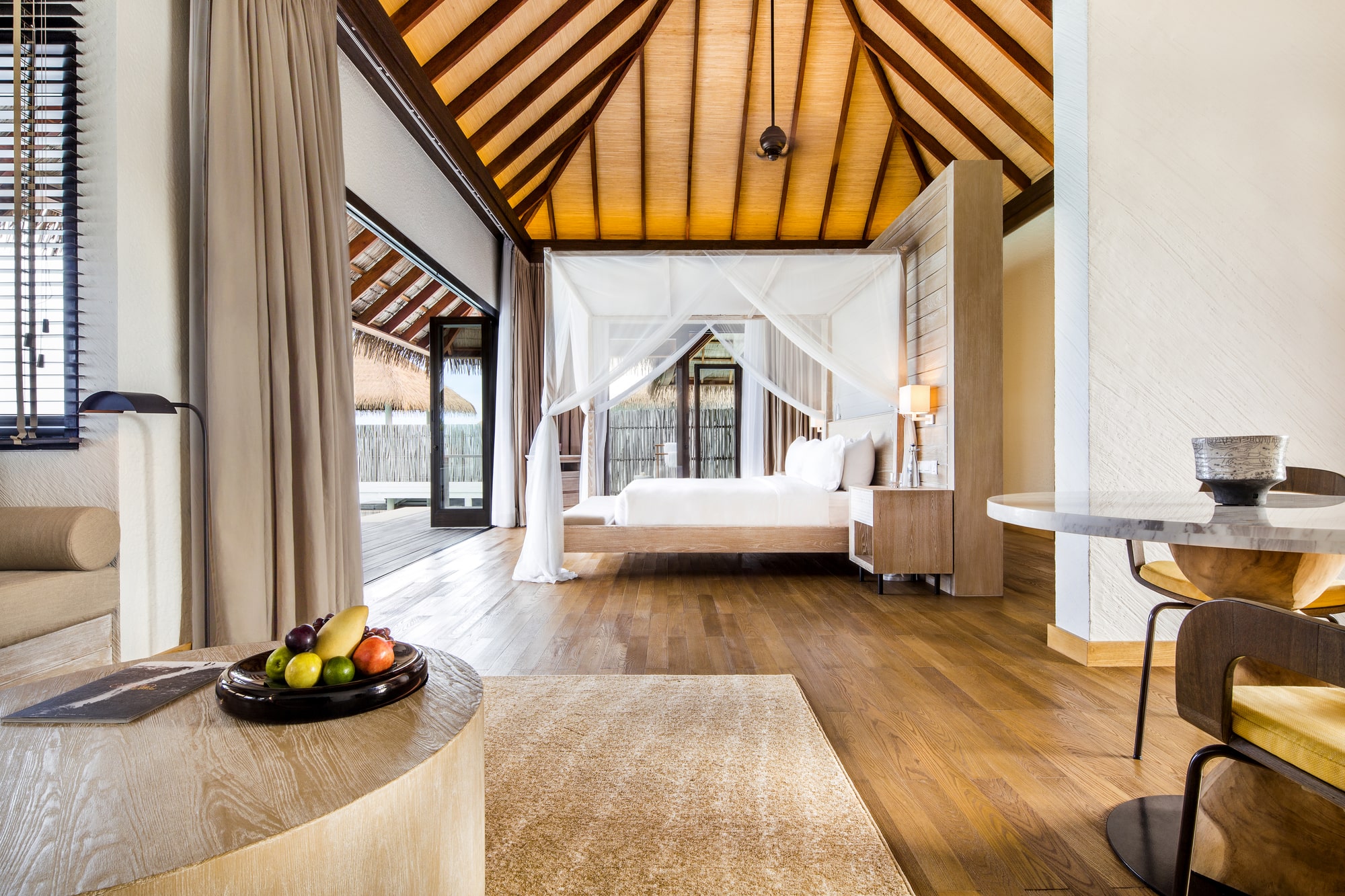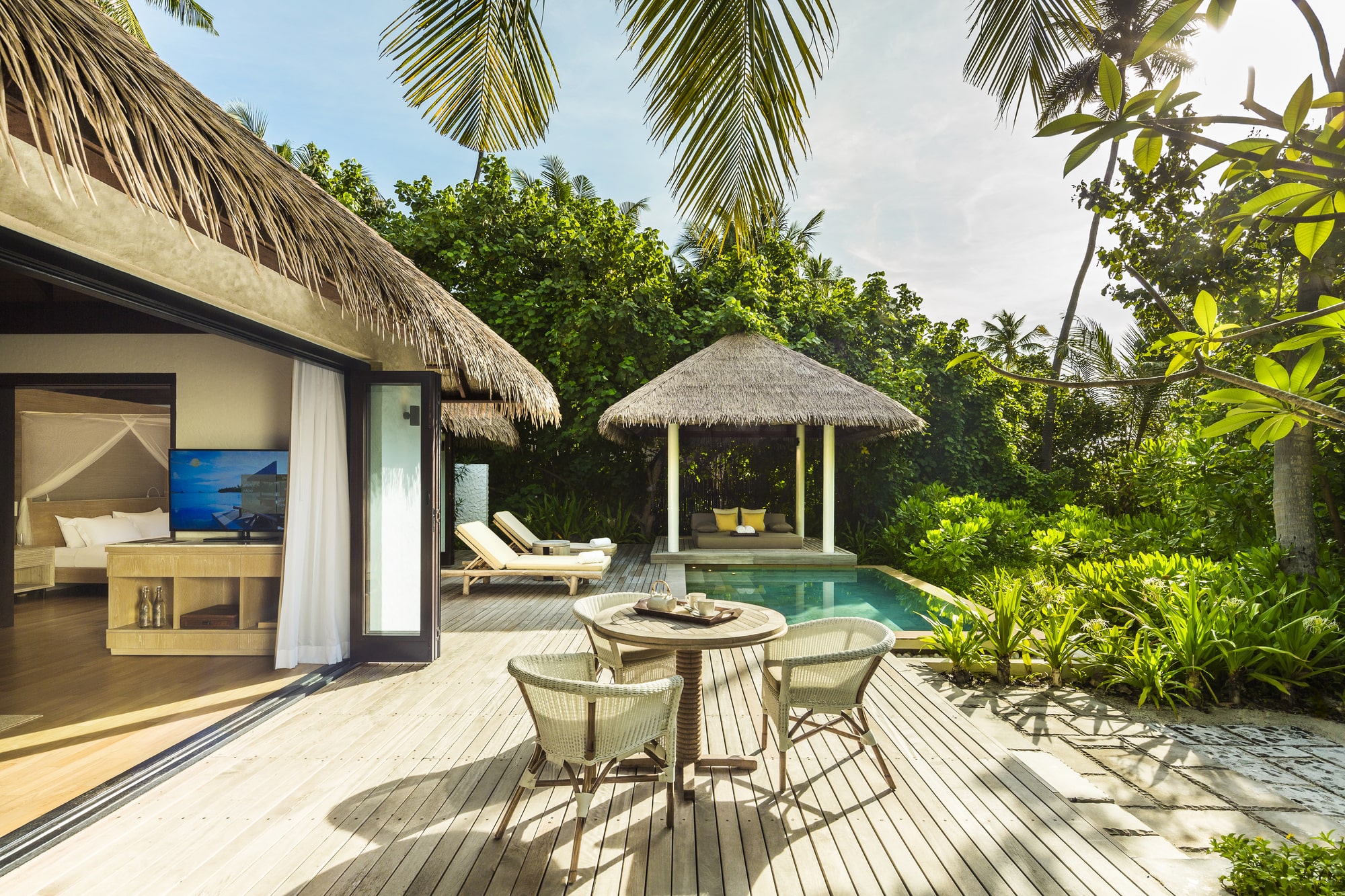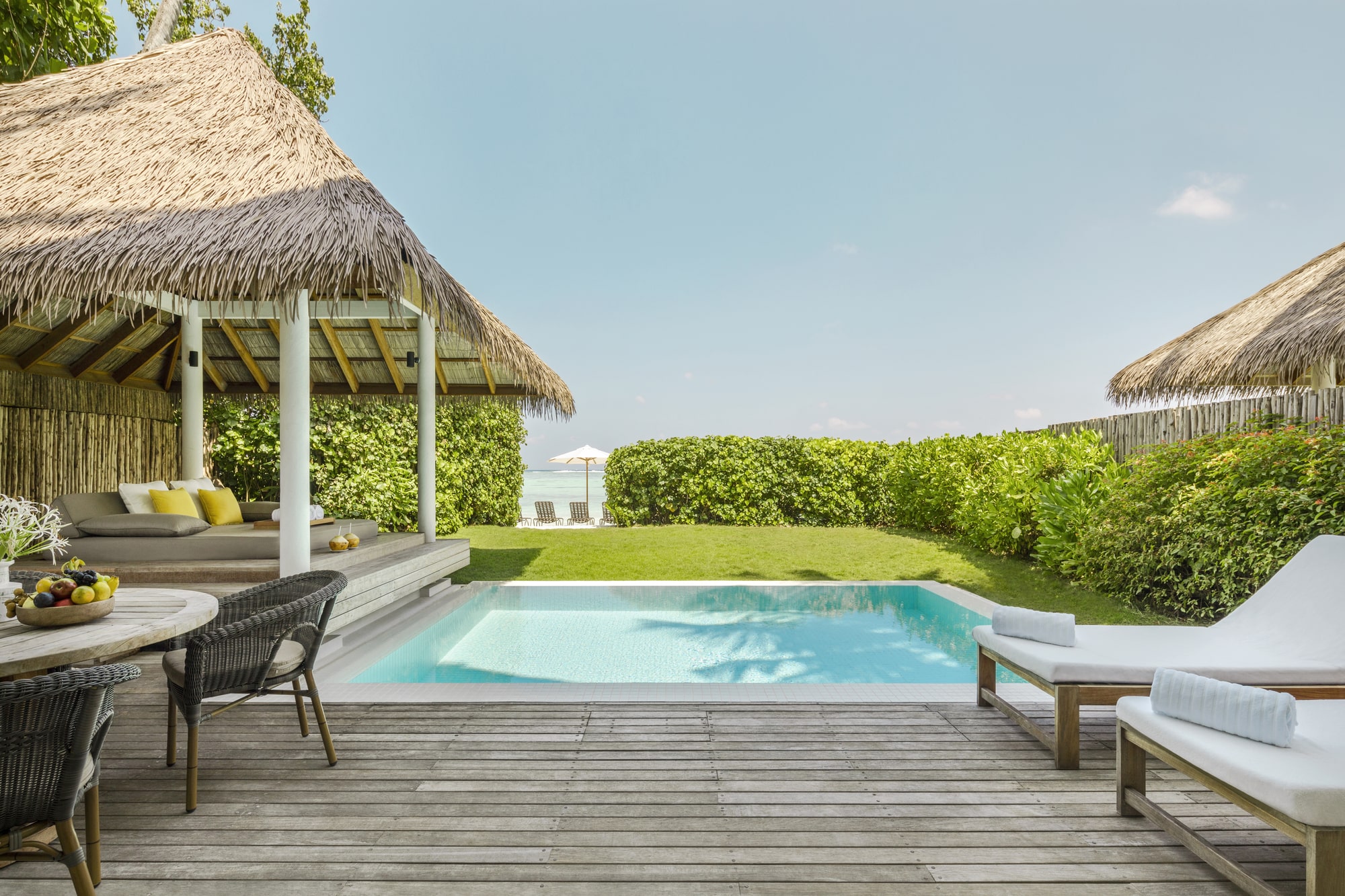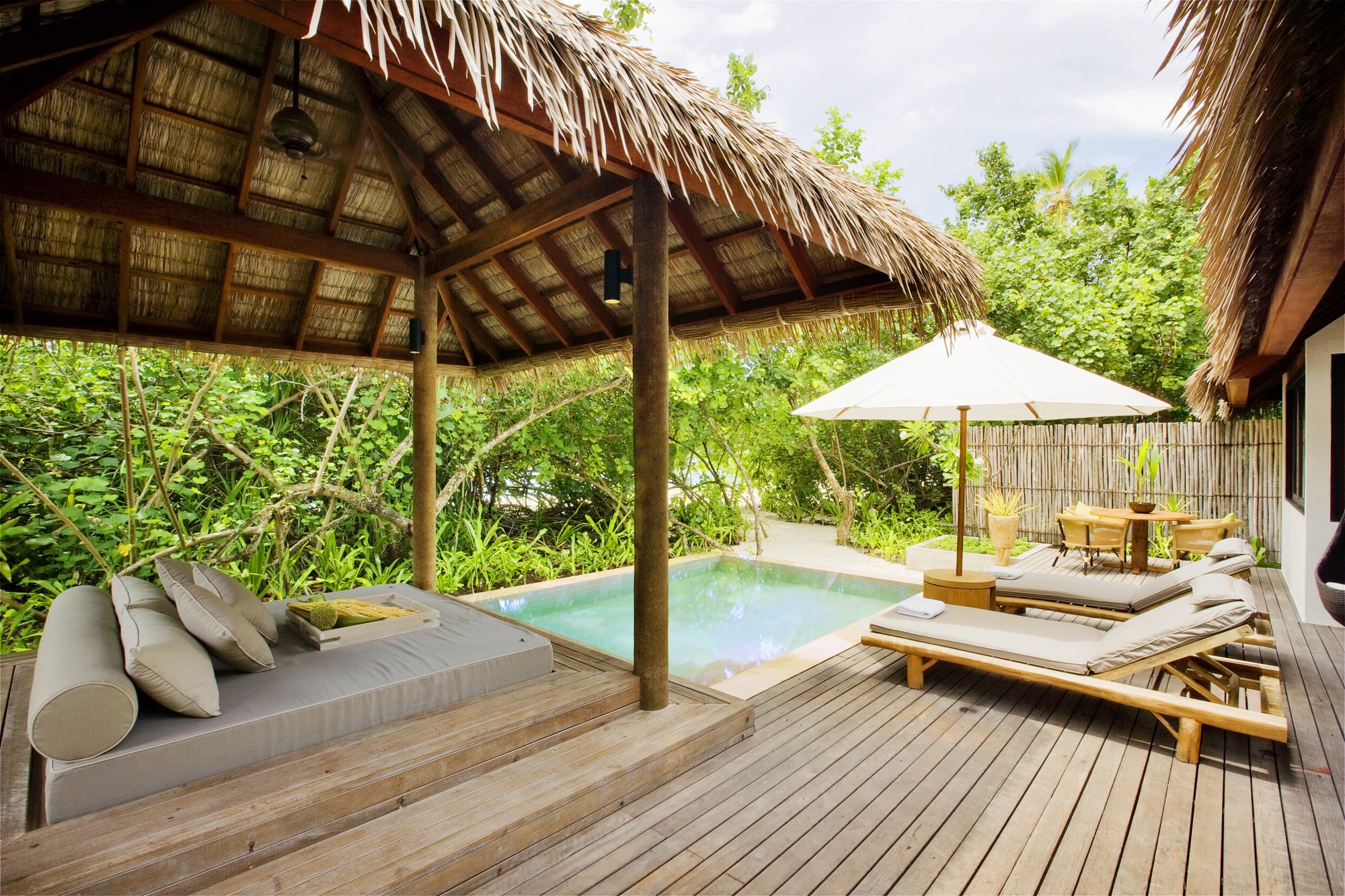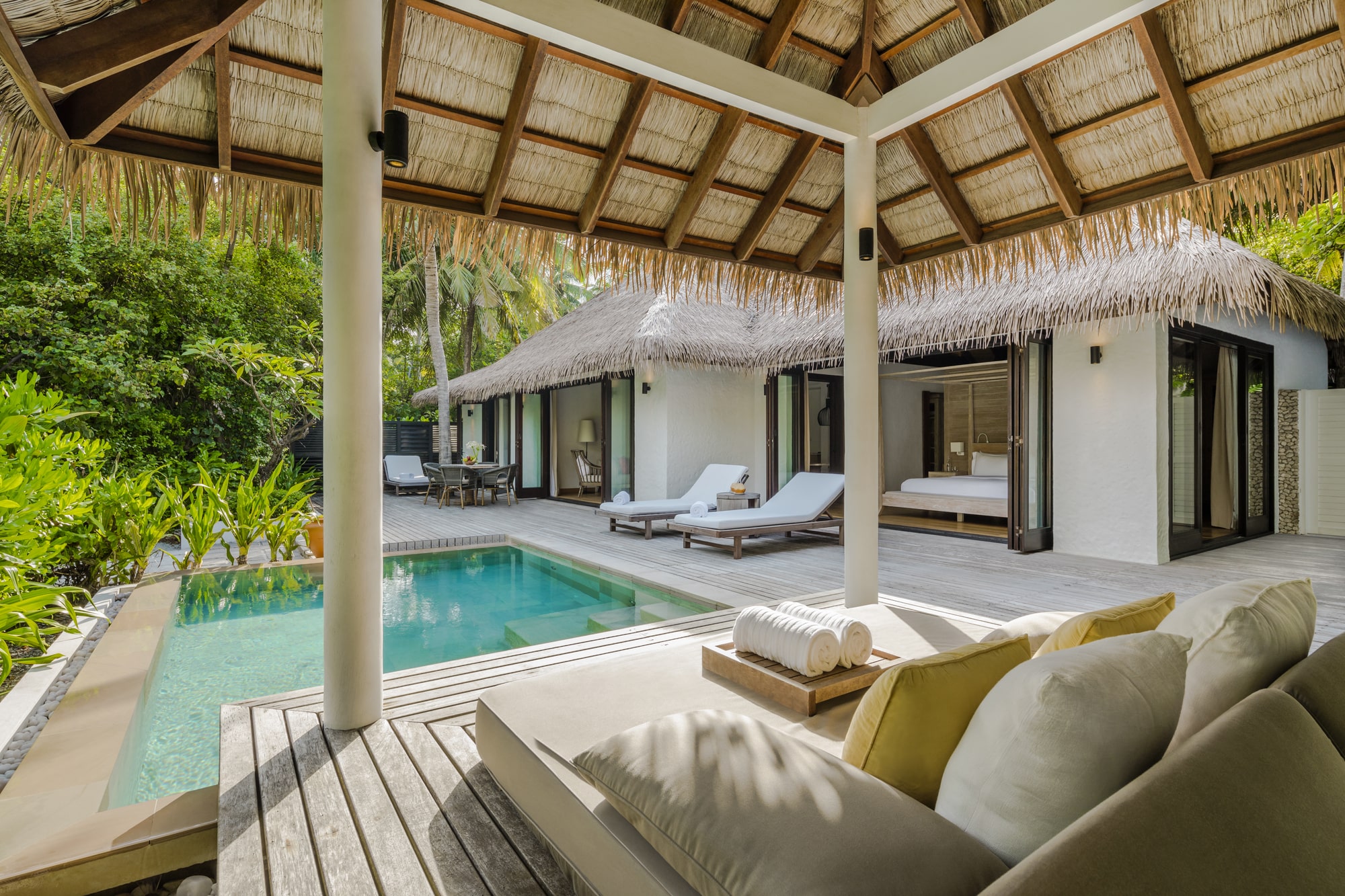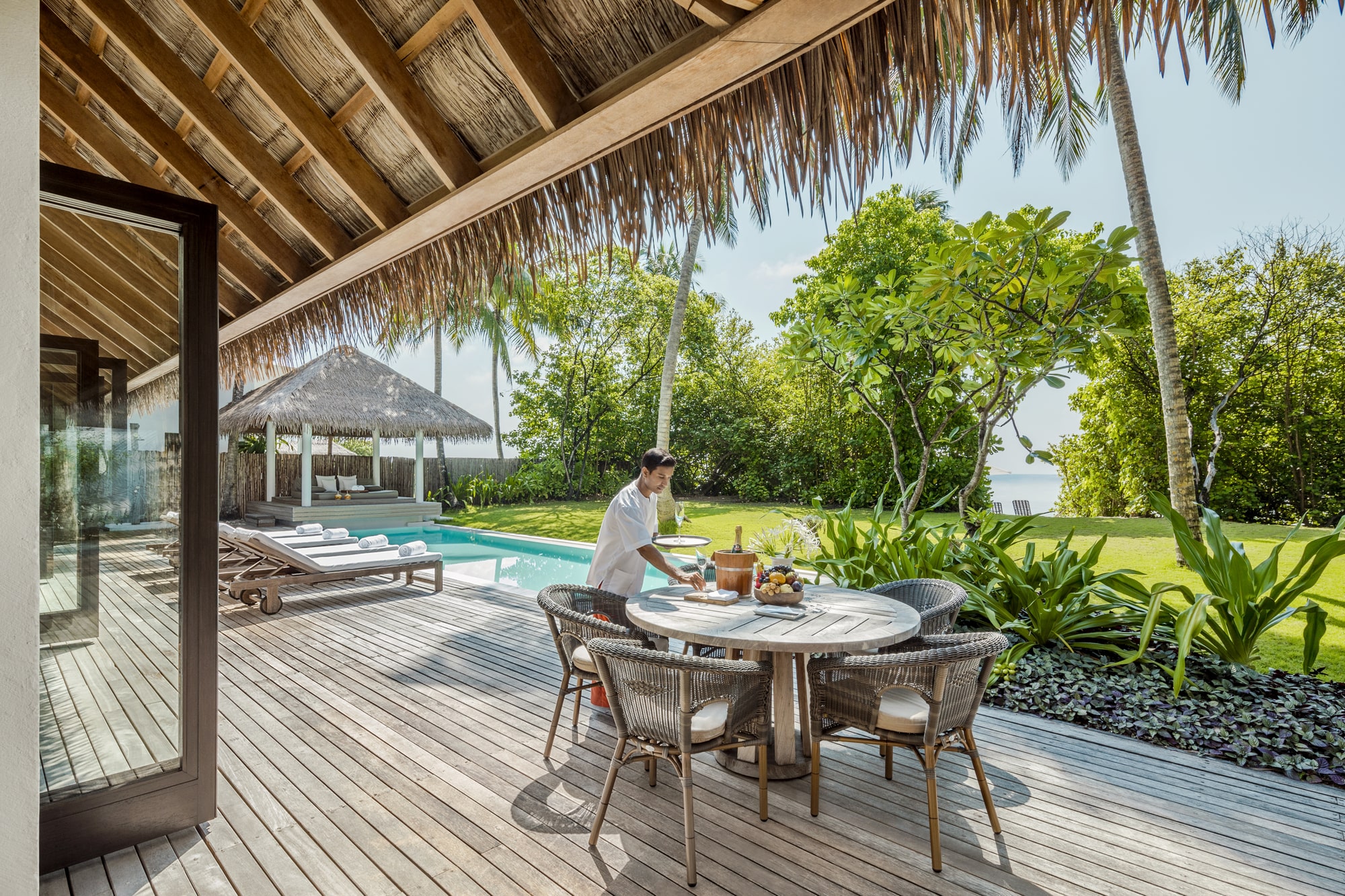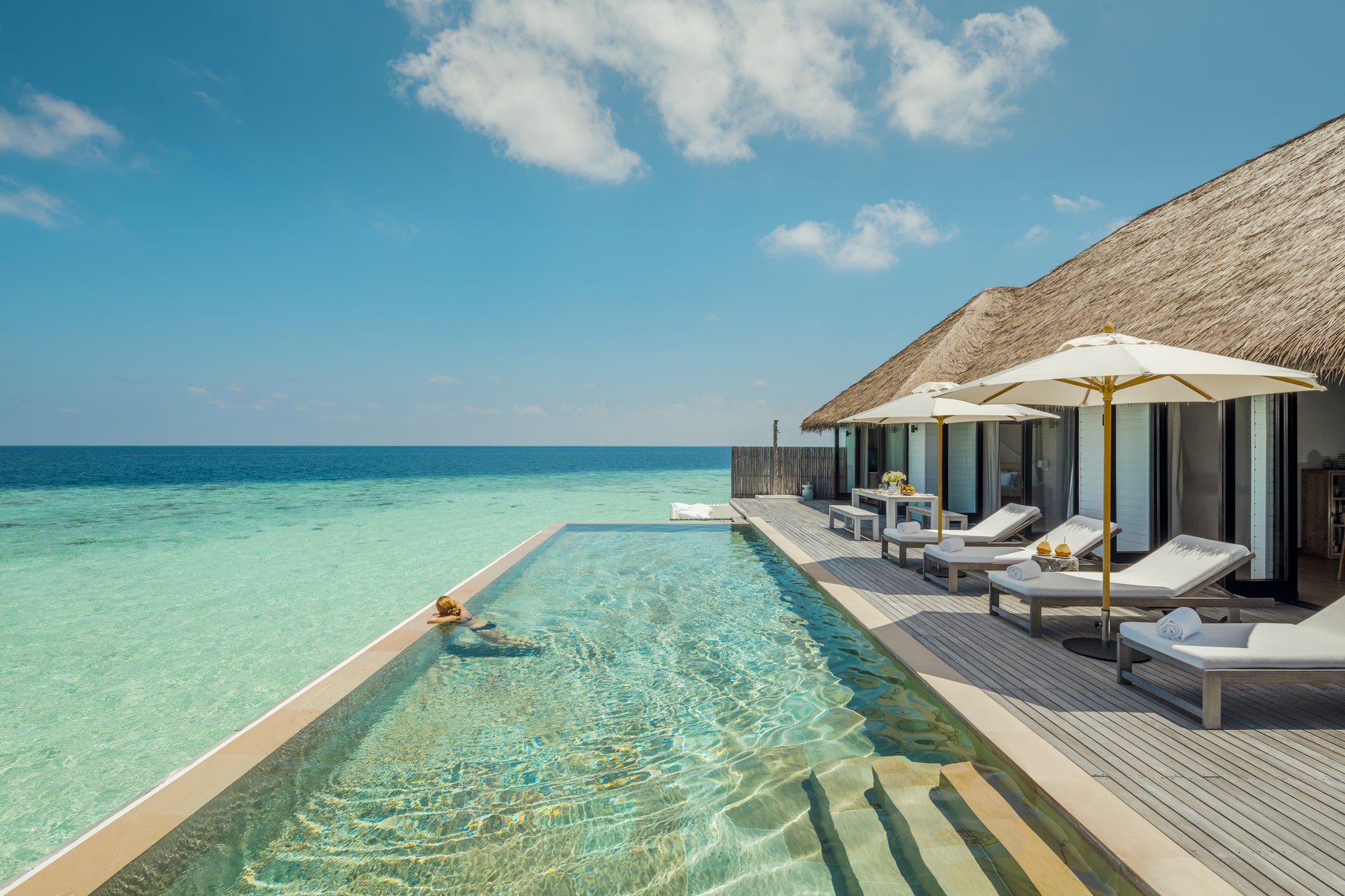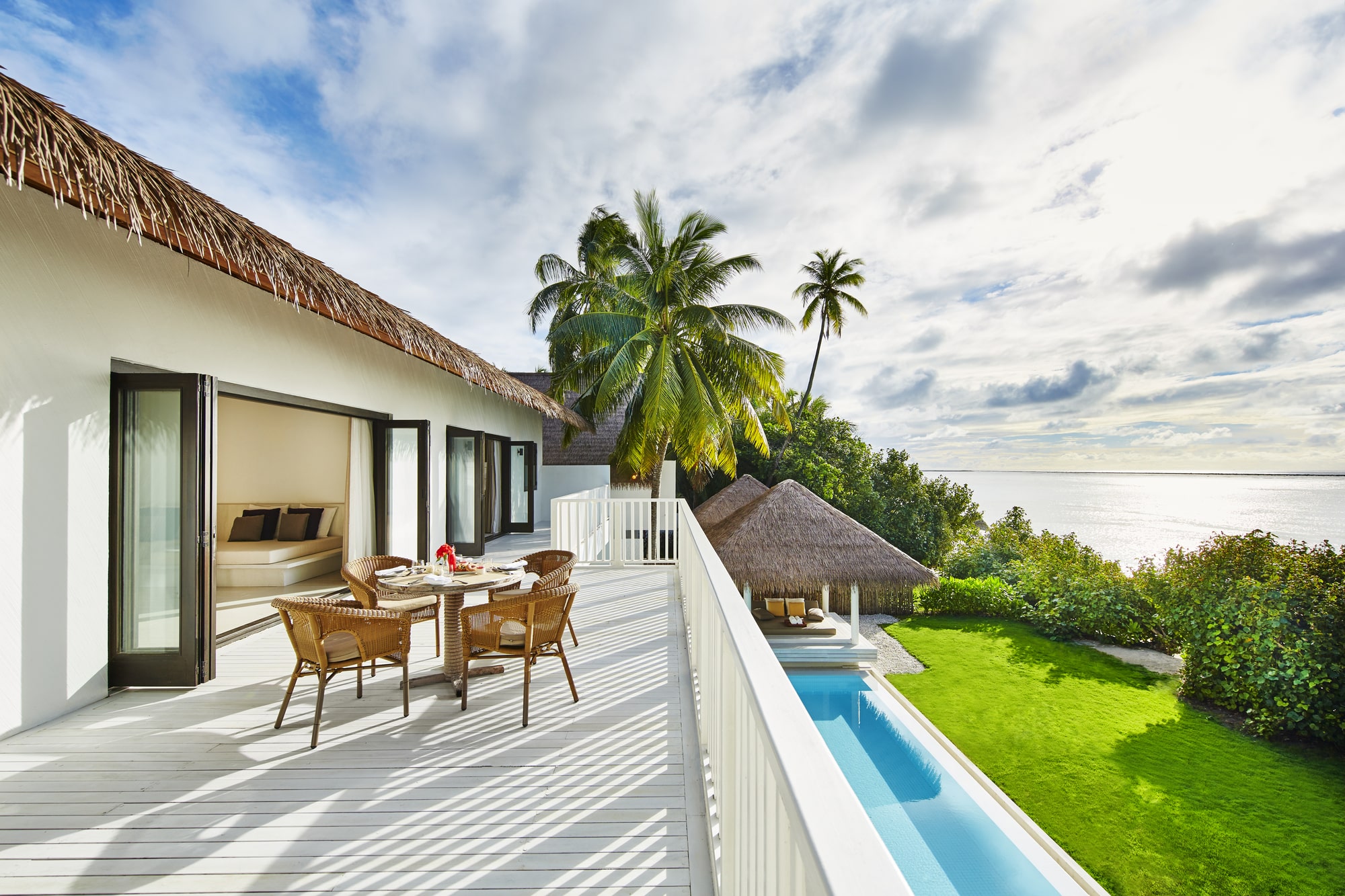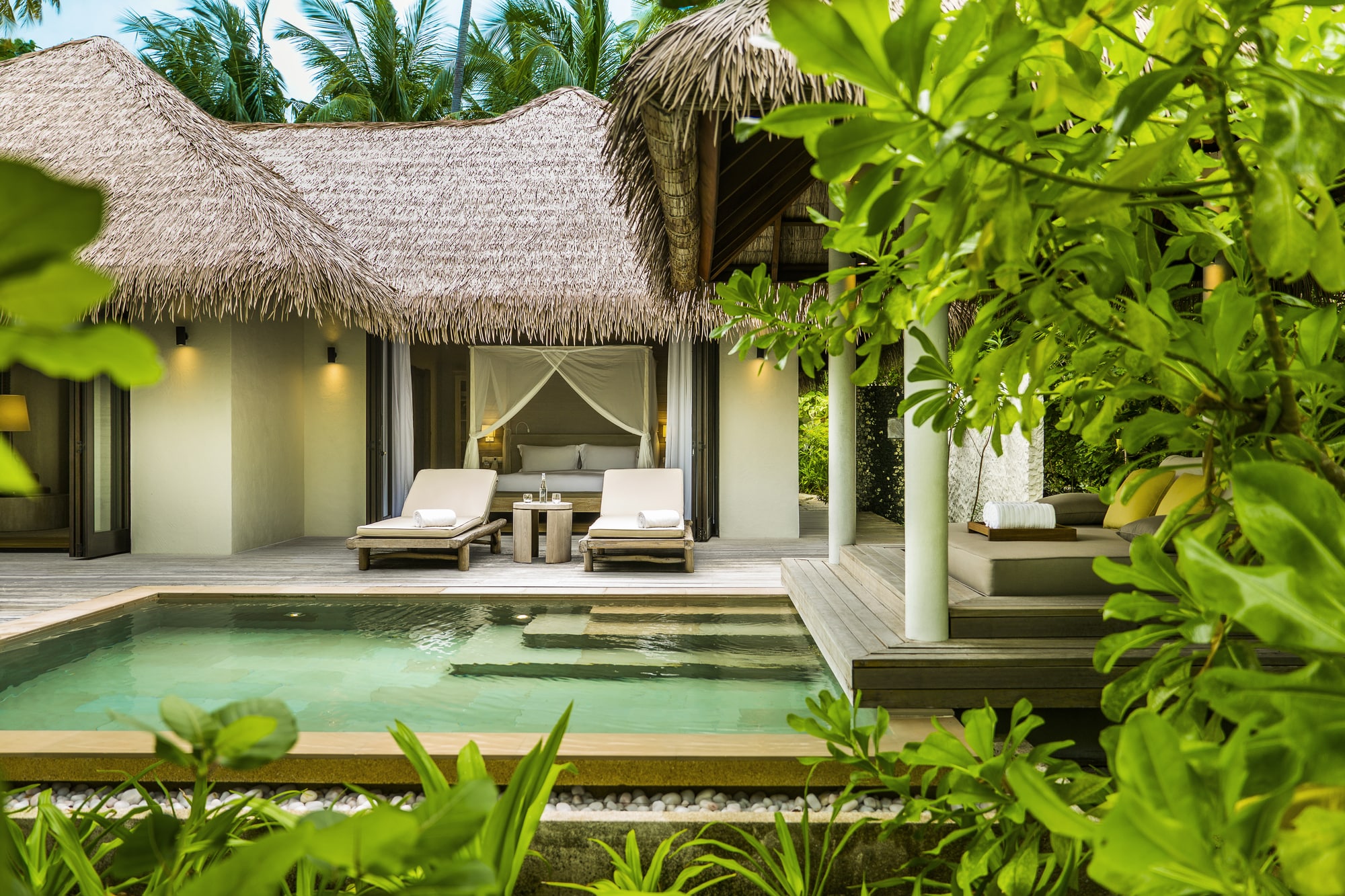 BEACH SUITE W. POOL
Max. 3 voksne + 1 barn / 101 m2 (13 villaer totalt)
Beach Suite på ca. 100 kvadratmeter med smukt grønt udeområde, lækkert design, privat pool og direkte adgang til stranden.
WATER SUITE W. POOL
Max. 3 voksne + 1 barn / 107 m2 (17 villaer totalt)
Water Suite med masser af plads og åbent layout, som venter mod de smukke maldiviske solopgange. Stor terrasse med egen privat pool og direkte adgang til lagunen.
BEACH VILLA W. POOL
Max. 3 voksne + 1 barn / 116 m2 (7 villaer totalt)
Beach Villa som ligger mod solopgangen, flankeret af smuk natur og med den lækre private pool ude på terrassen. Smukt design både indvendigt og udvendigt.
WATER VILLA W. POOL
Max. 3 voksne + 1 barn / 120 m2 (13 villaer totalt)
Water Villa med fortryllende privat pool ude på en stor terrasse med både mulighed for masser af sol, samt skygge, hvis du får brug for det. Vender mod solnedgangen og byder på rigeligt med plads. Betagende design og layout.
TWO BEDROOM BEACH HOUSE W. POOL
Max. 4 voksne eller 3 voksne + 2 børn / 178 m2 (1 villa totalt)
Stort Two Bedroom Beach House w. Pool i 2 etager med stor udendørs have, privat pool og udsigt til det azurblå hav. Perfekt til familier med børn i alle aldre, eller voksne par som rejser sammen.
TWO BEDROOM BEACH SUITE W. POOL
Max. 4 voksne eller 3 voksne + 2 børn / 131 m2 (1 villa totalt)
Two Bedroom Beach Suite w. Pool er perfekt til familier, da layoutet gør det ideelt, ligesom beliggenheden på øen både giver rig mulighed for skygge i de varme eftermiddagstimer. Sublimt design.
TWO BEDROOM BEACH VILLA W. POOL
Max. 3 voksne + 1 barn / 145 m2 (2 villaer totalt)
Two Bedroom Beach Villa w. Pool ligger mod de smukke karakteristiske, maldiviske solnedgange, og byder på to soveværelser, connecting stue og et åbent layout, som vender ud mod en enorm terrasse med egen pool.
TWO BEDROOM MAALIFUSHI BEACH VILLA W. POOL
Max. 5 voksne eller 4 voksne + 2 børn / 296 m2 (1 villa totalt)
Two Bedroom Maalifushi Beach Villa er COMO's kronjuvel på stranden, og byder på knap 300 kvadratmeter plads, enormt udendørsområde med stor privat pool, formidabelt åbent badeværelse, stor stue og smukke soveværelser. Himmelsk villa.
TWO BEDROOM MAALIFUSI WATER VILLA W. POOL
Max. 5 voksne eller 4 voksne + 2 børn / 213 m2 (1 villa totalt)
Two Bedroom Maalifushi Water Villa er en af de smukkeste villaer i Maldiverne og ligger idyllisk på egen jetty mod solnedgangen. Gigantisk privat pool, mega terrasse og al den plads og mere til, I har brug for. Det bliver ikke bedre end dette.
TWO BEDROOM COMO VILLA W. POOL
Max. 5 voksne eller 4 voksne + 2 børn / 408 m2 (2 villaer totalt)
COMO Villa med 2 soveværelser, stor glaspartier som giver dig den bedste udsigt over Det Indiske Ocean, over 400 kvadratmeter plads og plads til hele familien. Hvad mere kan du ønske dig?
FOUR BEDROOM COMO RESIDENCE W. POOL
Max. 10 voksne eller 8 voksne + 4 børn / 356 m2 (1 villa totalt)
Four Bedroom COMO Residence er perfekt til store familier eller mange par, som rejser sammen. Over 355 kvadratmeter plads i 2 etager, panoramaudsigt over Det Indiske Ocean, 4 soveværelser og meget, meget mere.
MAKAI REALISERER
DIN REJSE TIL COMO MAALIFUSHI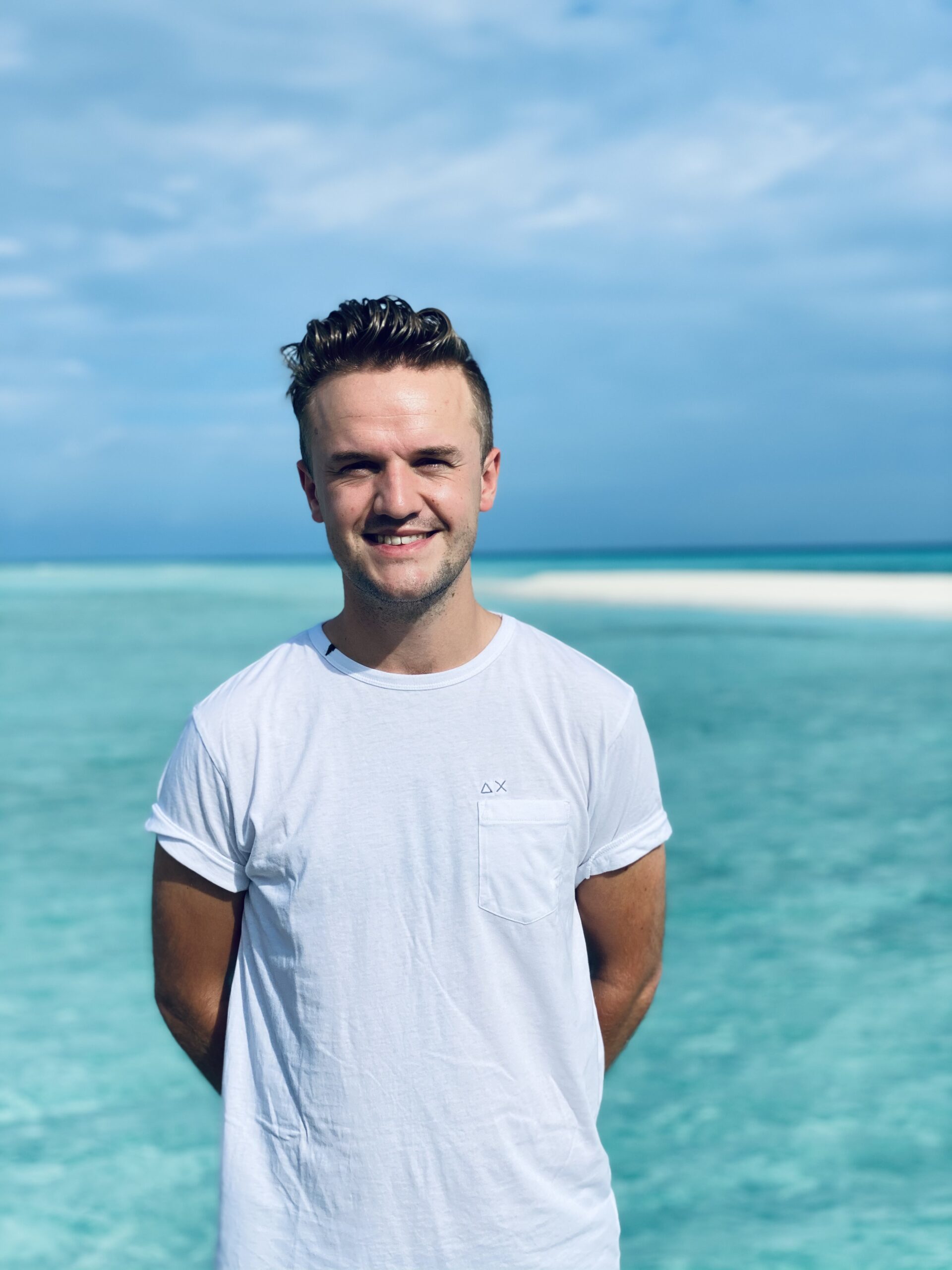 Vi er vilde med COMO-brandet, og ligeså med COMO Maalifushi i den idylliske Thaa Atoll. Den prisvindende COMO Shambhala Spa har et helt særligt spot i vores hjerter.
Villaerne på resortet er indrettet med de smukkeste materialer, og på en fantastisk måde, hvor man får det ultimative ud af både soltimerne, men samtidig har mulighed for skygge på alle tidspunkter.
Den rolige zen-atmosfære er perfekt til både bryllupsrejser, normale kærligheds-parferier samt familier, som ønsker ultimativ, stille luksus.
RASMUS KIRKETERP
CO-FOUNDER & TRAVEL DESIGNER
Inspiration, eventyrlige rejseforslag og spændende nyheder, leveret direkte på mail.
FØLG MED PÅ INSTAGRAM
Enestående oplevelser er endnu bedre, når de deles med andre. Post dine rejseoplevelser med Makai på Instagram @makaitravels med hashtagget #makaitravels.
KONTAKT MAKAI TRAVELS
Har du brug for hjælp til at finde det helt rette rejsemål, det perfekte hotel eller kan du ikke finde det, som du søger, så er vi altid klar til at hjælpe dig. Hver eneste dag - 365 dage om året fra kl. 10-22.