Maldiverne / Det Indiske Ocean
IDYLLISK BARFODSLUKSUS I DET NORDLIGSTE MALDIVERNE,
HVOR DEN SUBLIME ALL-INCLUSIVE, LEGESYGE DELFINER OG POOLVILLAER ER NOGLE AF MANGE HIGHLIGHTS
Der er bogstaveligt talt et hav af betagende resorts i smukke Maldiverne, men de færreste har en så smuk beliggenhed, som JA Manafaru.
Efter ankomst til Malé resterer der blot 60 minutter med fly og 10 minutter med speedbåd, før du står med fødderne i sandet på en af de mange spektakulære sandstrande på JA Manafaru.
Dette prisvindende all-inclusive resort er det nordligst beliggende private island resort i Maldiverne, og så tæt på Indien, at du nærmest kan dufte krydderierne i luften.
JA Manafaru er spækket med highlights og er perfekt for både romantiske par og aktivitetslystne familier.
Lad os starte med de luksuriøse villaer, som er spredt både over lagunen og i det sukkerhvide sand. Alle har privat pool og omkranset af Det Indiske Hav, eller den smukke grønne vegetation, som JA Manafaru er velsignet med. Læn dig tilbage og nyd udsigten til legesyge delfiner i horisonten, forkæl dig selv med et køligt glas champagne til lyden af rislende palmer, eller tag en dukkert og nyd en uforglemmelig maldivisk solopgang eller solnedgang.
På Manafaru er du forkælet med vidunderlige restauranter, som er inkluderet i den prisvindende Dine Around All-Inclusive. Det er én stor fornøjelse at spise på JA Manafaru. Her kan du nyde saftige steaks, friskfanget seafood, italienske herligheder, autentiske indiske retter og poolside snacks.
Brug dagene i den afslappende spa, spil tennis eller futsal med din partner, familie eller mod resortets personale, nyd tropiske cocktails i en af Manafaru's himmelske barer eller sæt dig på stranden og spejd ud over det funklende hav.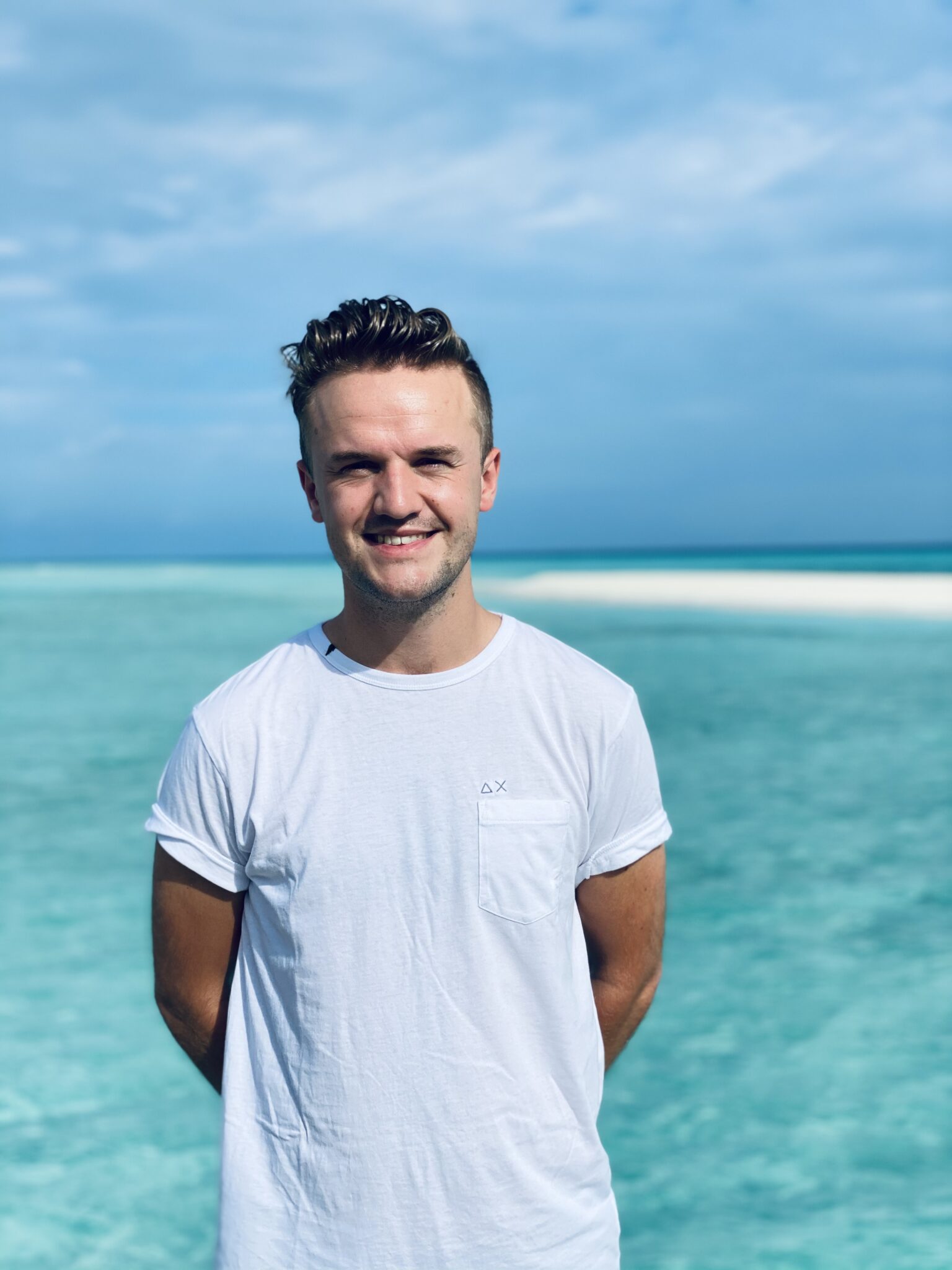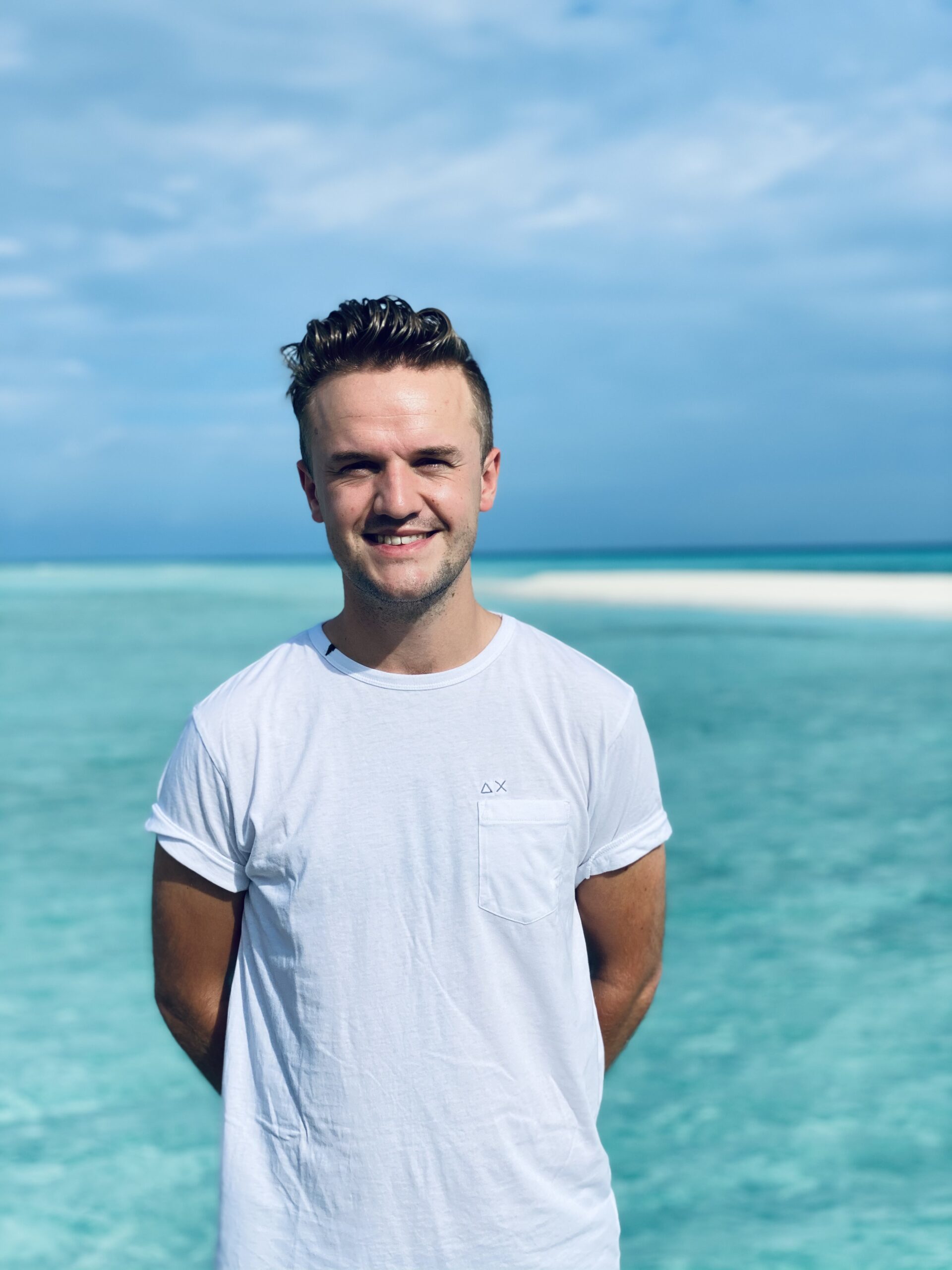 RASMUS KIRKETERP
CO-FOUNDER & TRAVEL DESIGNER
Personlig Rådgivning
Er du også vild med JA Manafaru? Lad os sammen realisere din rejse til Maldiverne.
Modtag tilbud
De mest populære faciliteter
84 Værelser | 4 Restauranter
Børnevenligt
Dykkervenligt
Parvenligt
Privat pool
All inklusive
Indenlandsk transfer
Egen cykler
Familievenlig
Gratis vandsport
Børneklub
Stor ø
Snorkling
Uspoleret område
Vi anbefaler
Wellness yoga
Highlights (10)
Idyllisk beliggende i det nordligste Maldiverne
84 villaer alle med privat pool (water eller beach)
CoolZone og ChillZone (Kids og Teen Club) for 3-17 årige
Prisvindende all-inclusive pakke med "dine around" privilegier
Maldivernes første og dybeste vingrotte (The Cellar)
Cykler medfølger i alle villaer
Naturlig maldivisk ø med dramatisk og tæt vegetation
Aktivitetsrig ø med alverdens vandsport, tennis, futsal/fodbold mm.
Afsondret lokation som sørger for ultimativt privatliv
Komplet resort, perfekt til både familier og par
Se flere
LIVET PÅ MANAFARU
Hver morgen starter med lyden af Det Indiske Ocean, rislende bananplanter og tropiske fugle, som nyder den eksotiske vegetation. Din private pool funkler under Maldivernes evige solskin. Start dagen med en god morgenmad efterfulgt af en afslappende spabehandling. Få pulsen op med et spil tennis, kæmp med og mod resortets personale i en omgang fodbold, og nyd en kulinarisk oplevelse i en af Manafaru's skønne restauranter. Afslut dagen med et køligt glas vin til lyden af lounge beats og den lette brise.
PREMIUM, IDYLLISK ALL-INCLUSIVE RESORT
JA Manafaru byder op til dans med deres vidunderlige "Dine Around All-Inclusive", hvor du frit kan spise på de restauranter, som er åbne. Det er tilfældet her på JA Manafaru.
Nyd en fantastisk morgenmad i Kakuni Restaurant, efterfulgt af tre retters på enten Kakuni eller Andriamo Bistro. I løbet af dagen serveres der afternoon tea, samt sundowners og canapés.
Til aften kan du forkæle dig selv med tre retters menu på enten Ocean Grill, Andiamo Bistro, Kakuni eller White Orchid.
Hele dagen kan du bade dig i lækre cocktails, vine, øl, mocktails, juices og soft drinks.
Derudover kan du nyde din in-villa mini bar, som indeholder både vin, øl, soft drinks og snacks.
EXCEPTIONELLE POOLVILLAER
Fantastisk og luksuriøs indkvartering går hånd i hånd med en ferie i Maldiverne. Her er du omkranset af verdens smukkeste omgivelser, og du fortjener at betragte dem fra en fed villa, på stranden eller over vandet – og med egen pool.
JA Manafaru har 84 villaer og residences, alle med privat infinity pool. Hver især er de rummelige, smukt beliggende og med fokus på totalt privatliv.
Der er intet som at valse direkte fra sengen ned i poolen, eller at sidde og nyde solopgangen eller solnedgangen, med et glas champagne i hånden. Dét er opskriften på det luksuriøse liv i Maldiverne.
NATURLIG Ø I NATURLIGE OMGIVELSER
Mens flere af de nye resorts i Maldiverne er beliggende på "man made islands", altså ikke-naturlige øer, så er JA Manafaru det stikmodsatte. Resortet er beliggende på en naturlig, maldivisk ø, hvor vegetationen vokser vildt, og hvor mange træer kan dateres hundredvis af år tilbage i tiden.
Bevaring af øen og dens miljø er et stort fokus hos ejerne. Resortet er blandt andet også en del af "Parley AIR", som betyder at man aktivt gør alt hvad man kan for at undgå plastik, og opsnapper det plastik, som skulle dukke op ved øen.
Derudover er der et "Coral Regeneration-program" på plads til beskytte, genoprette og genskabe koralrevene omkring Manafaru.
RESTAURANTER & BARER
4 RESTAURANTER OG 2 BARER
JA Manafaru har 4 restauranter,
samt 2 barer og Maldivernes første og dybeste vingrotte.
WHITE ORCHID LOUNGE
Det perfekte sted på JA Manafaru for at nyde afternoon te efterfulgt af sundowners til synet af en af de karakteristiske, smukke maldiviske solnedgange.
Der serveres også snacks og street food i massevis.
I de sene nattetimer forvandles stedet til en lounge med fede beats.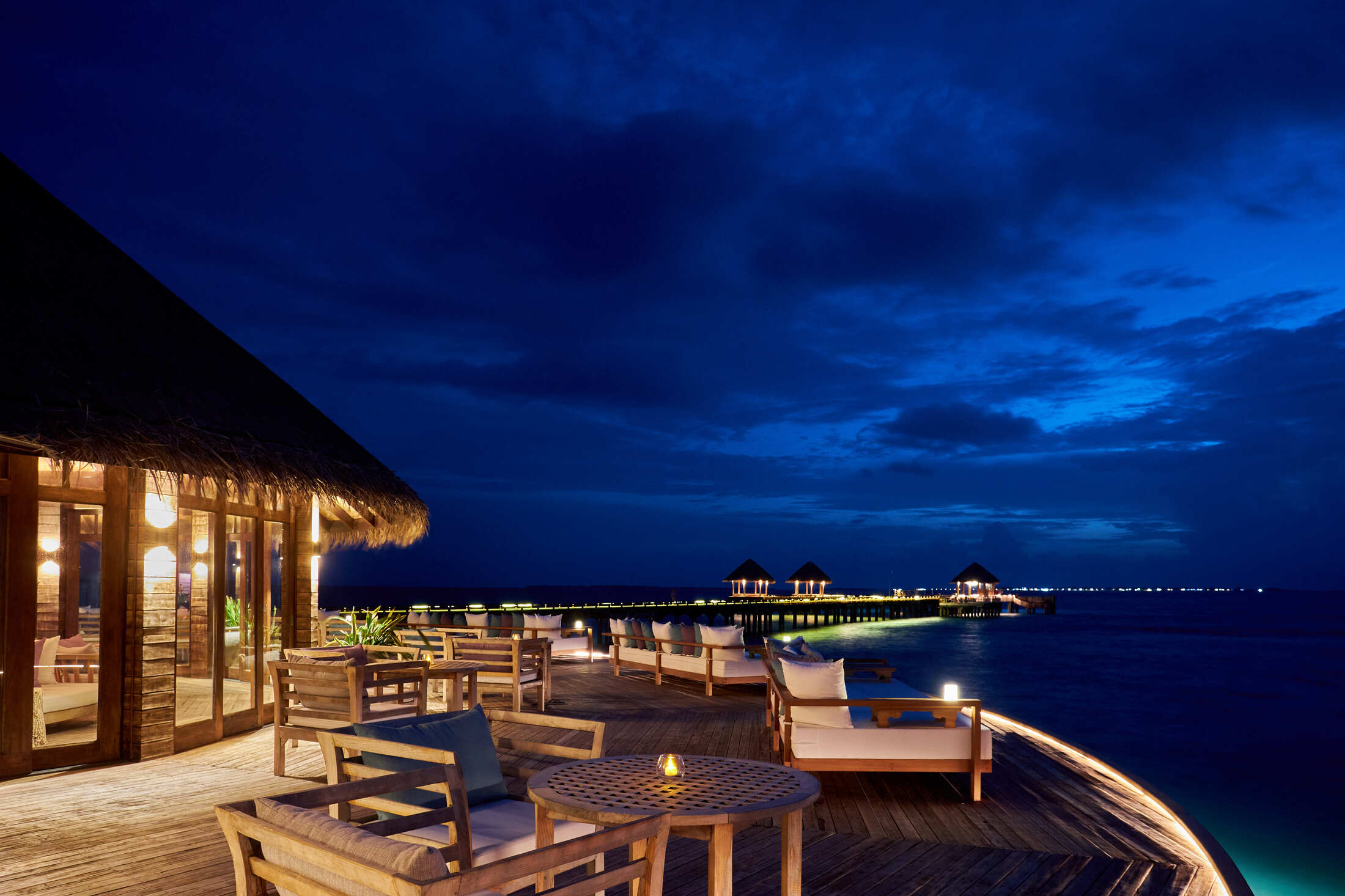 OCEAN GRILL
Er du som os vilde med saftige steaks og frisk seafood, så finder du ikke et meget bedre sted end Ocean Grill.
Her kan du se de talentfulde kokke preparere fantastiske retter i restaurantens "show kitchen". Sæt tænderne i tenderloins og møre lamb racks, eller bliv forkælet med seafood og hummere (fanget i samme atol, og bragt direkte af lokale fiskere).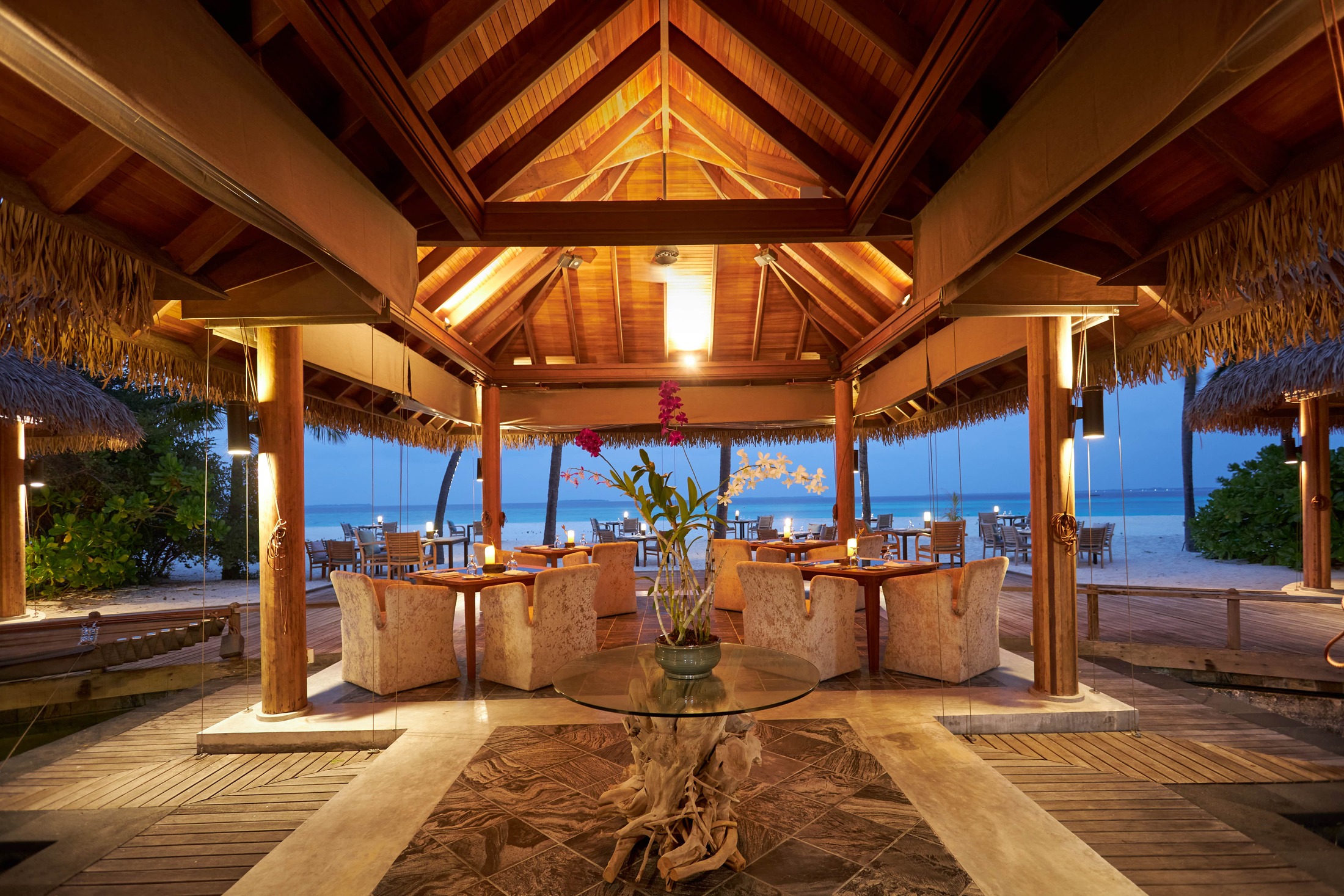 KAKUNI
Kakuni er JA Manafaru's hovedrestaurant, hvor der serveres god mad og drikke dagen lang. Startende fra den store morgenmad, hvor du har et hav af valgmuligheder, som du kan nyde fra dækket med havudsigt, eller med fødderne i sandet.
Du kan nyde specialiteter fra alverdens køkkener, men naturligvis fortrinsvis fra Maldiverne og resten af Asien.
Det er også et dejligt sted at nyde et godt glas vin!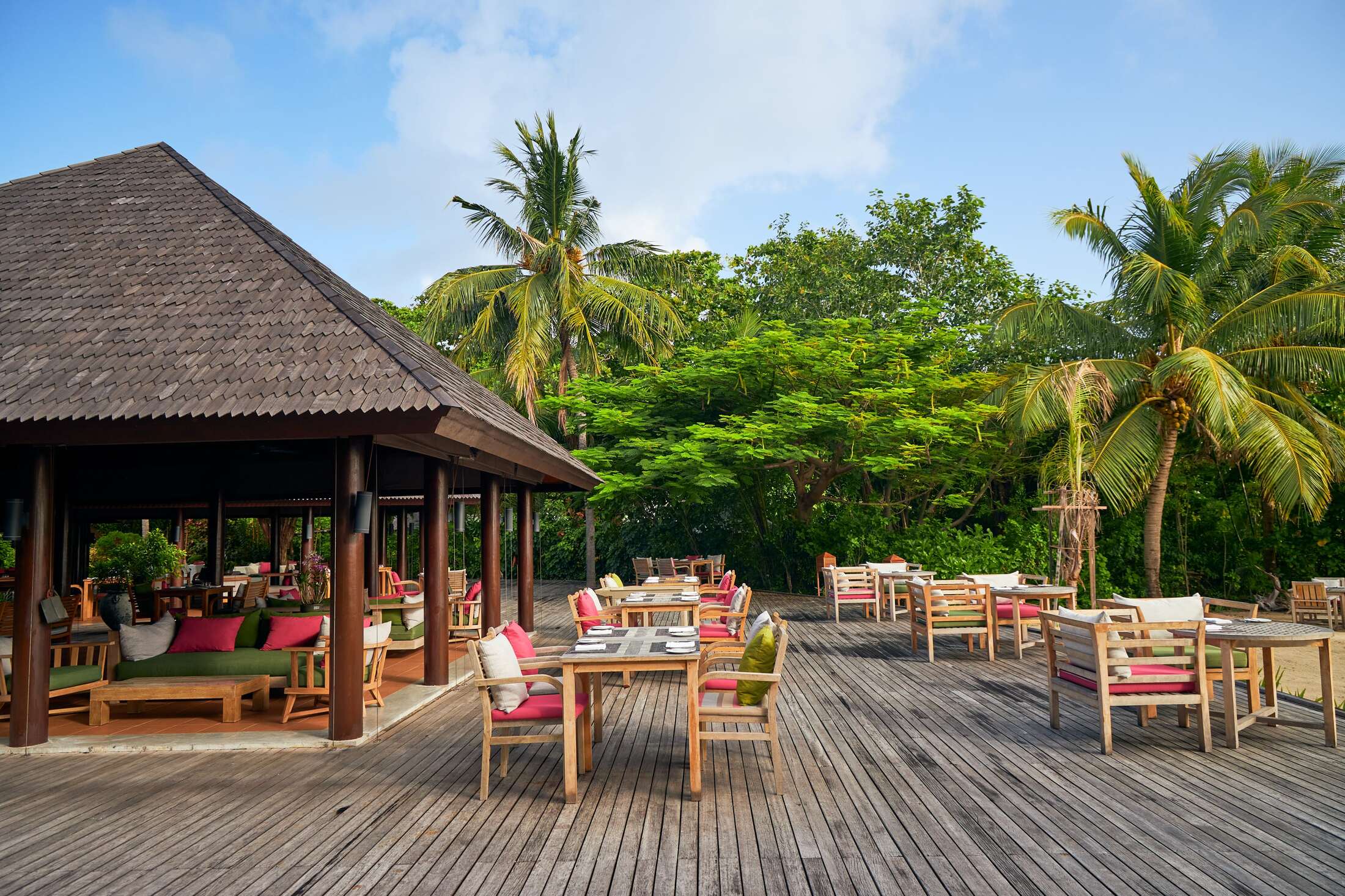 ANDIAMO BISTRO
Manafaru's charmerende bistro, som ligger side om side med poolen i centrum af resortet. Her kan du nyde italienske specialiteter såsom crispy pizzaer og smagfulde pastaretter. Der er åbent til frokost og helt frem til de tidlige aftentimer. Nyd måltider under palmerne, når du har brug for en pause fra det lune poolvand.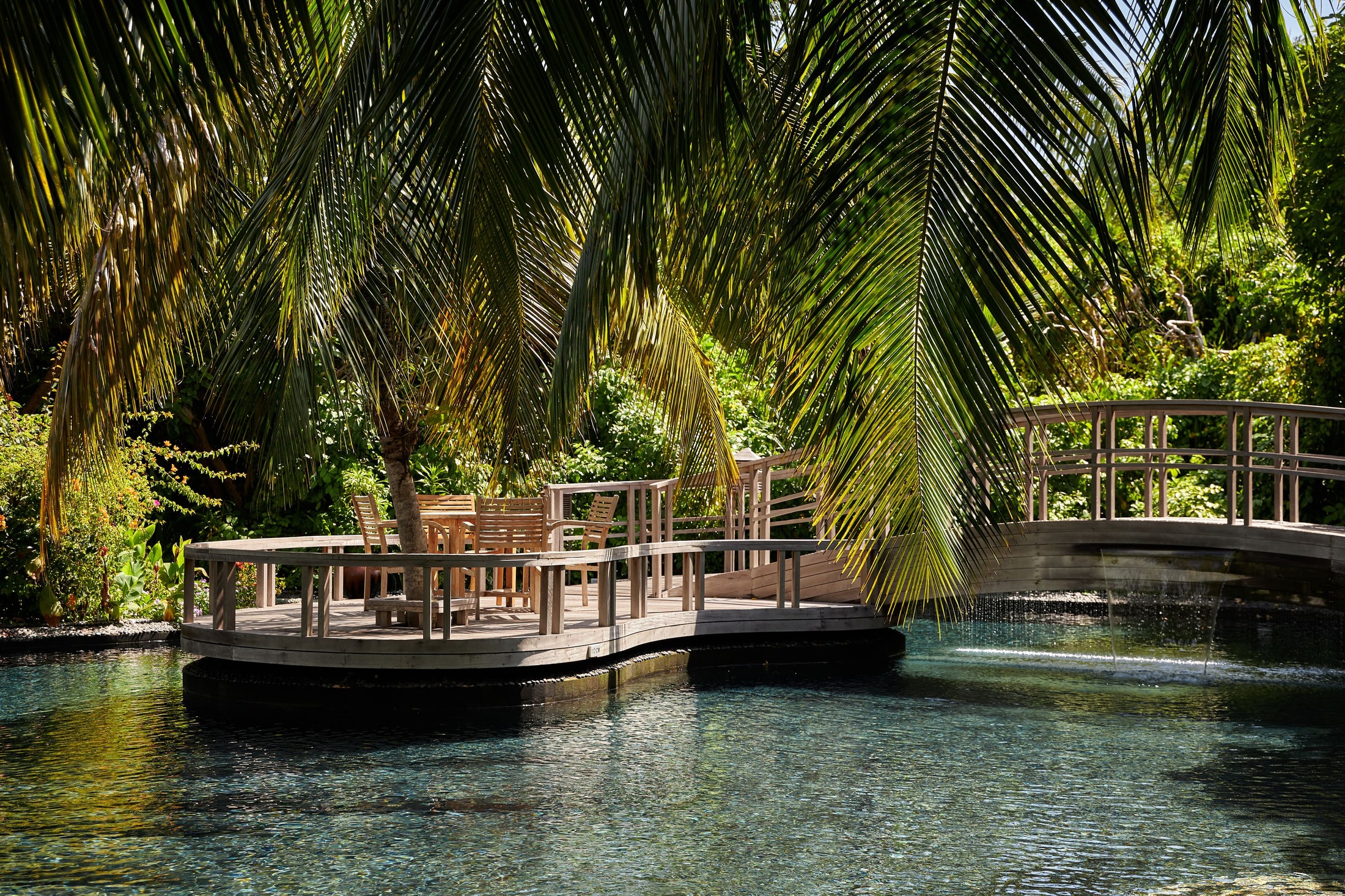 INFINITY POOL & BAR
Dette åbne område er perfekt til solbadere, der ønsker at kombinere badning i Det Indiske Ocean med den smukke infinity pool. Der tilbydes lækre drikkevarer ved poolen hele dagen og der er åben indtil solen begynder at gå ned. Du finder ikke en meget bedre beliggenhed end Infinity Pool & Bar.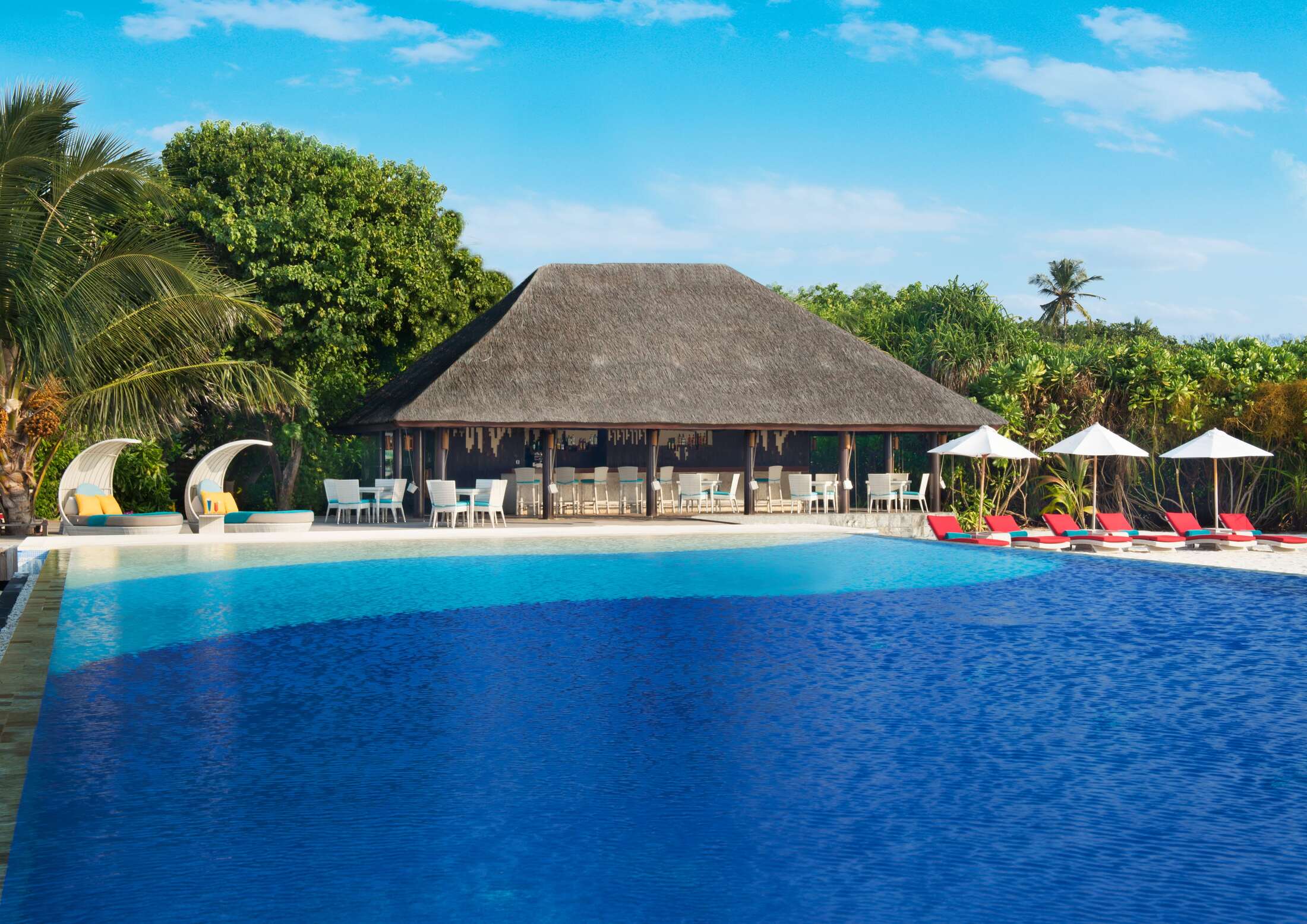 THE CELLAR
The Cellar er til stadighed et af de mest spektakulære steder at spise i Maldiverne. Denne vingrotto er Maldivernes første og dybeste af sin slags. Lad dig forkæle med en skræddersyet set menu, som kombineres med vidunderlige vine, udvalgt af resortets egen sommelier.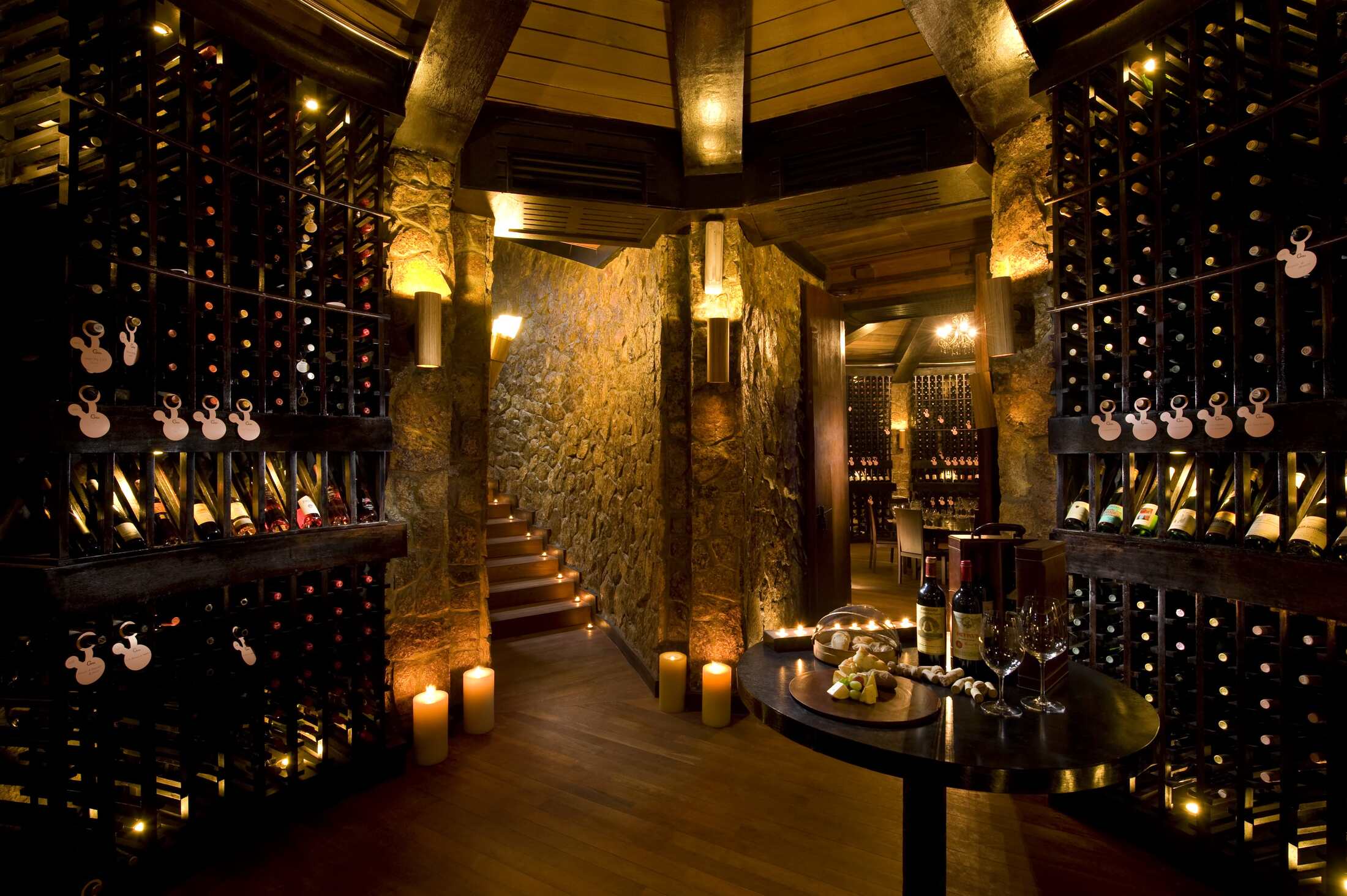 JA Manafaru har 84 himmelske poolvillaer, som alle tilbyder forskellige highlights. Fra de enorme Beach Villas med pool og store indvendige og udvendige arealer, til de charmerende, karakteristiske Water Villas, med udsigt til solopgang eller solnedgang. Resortes kronjuveler er de store Two & Three Bedroom Residences på stranden eller over vandet, med plads til hele familien.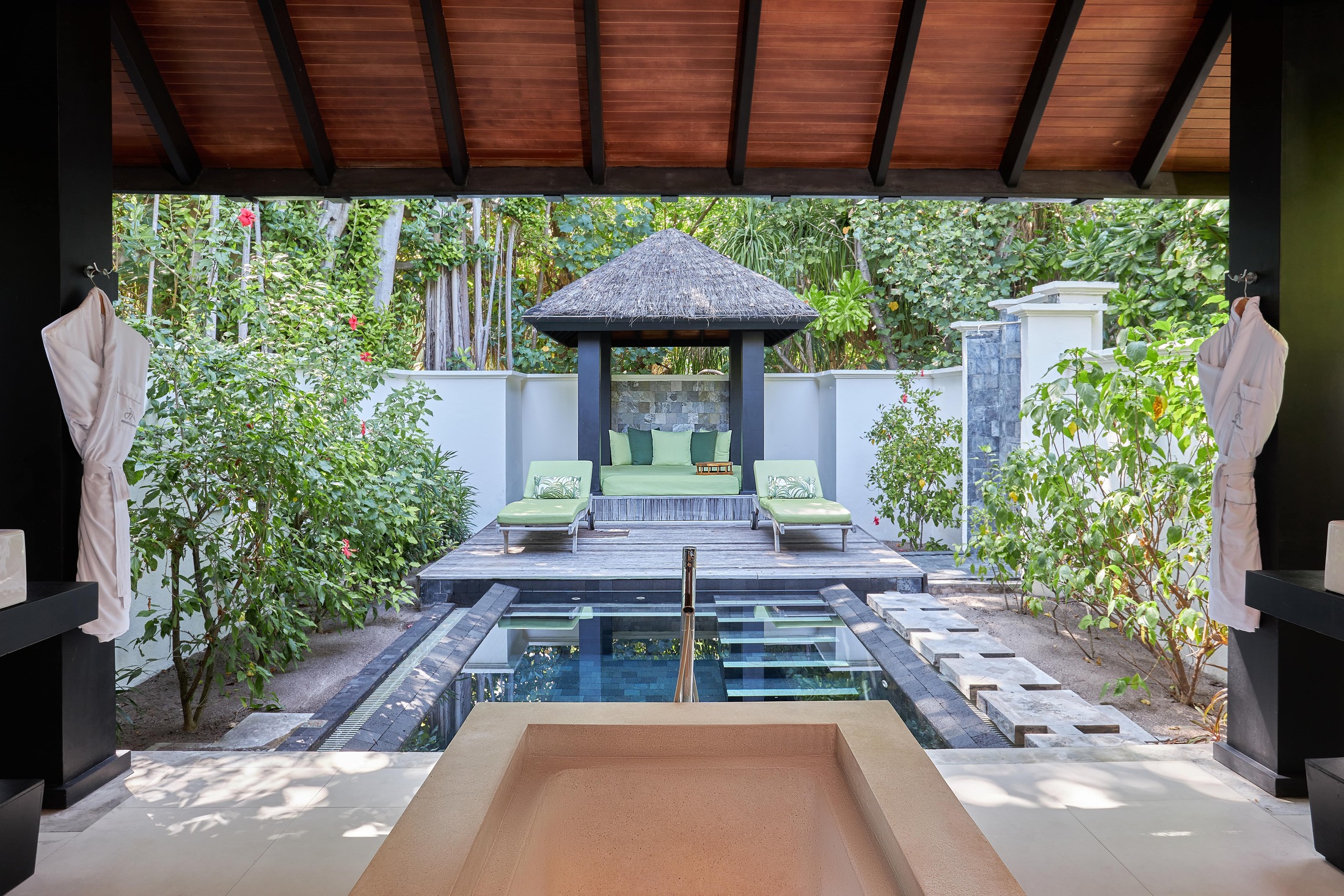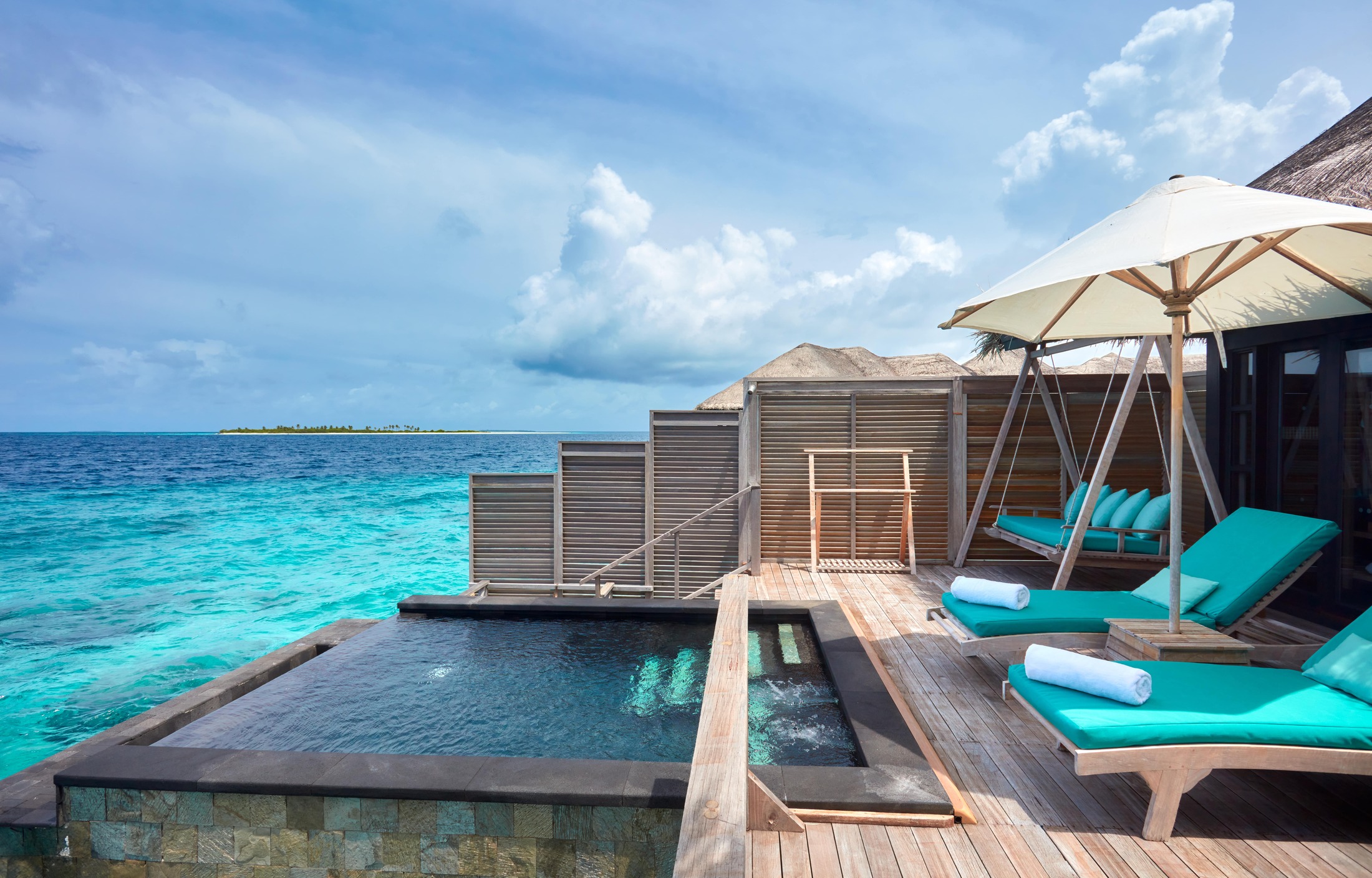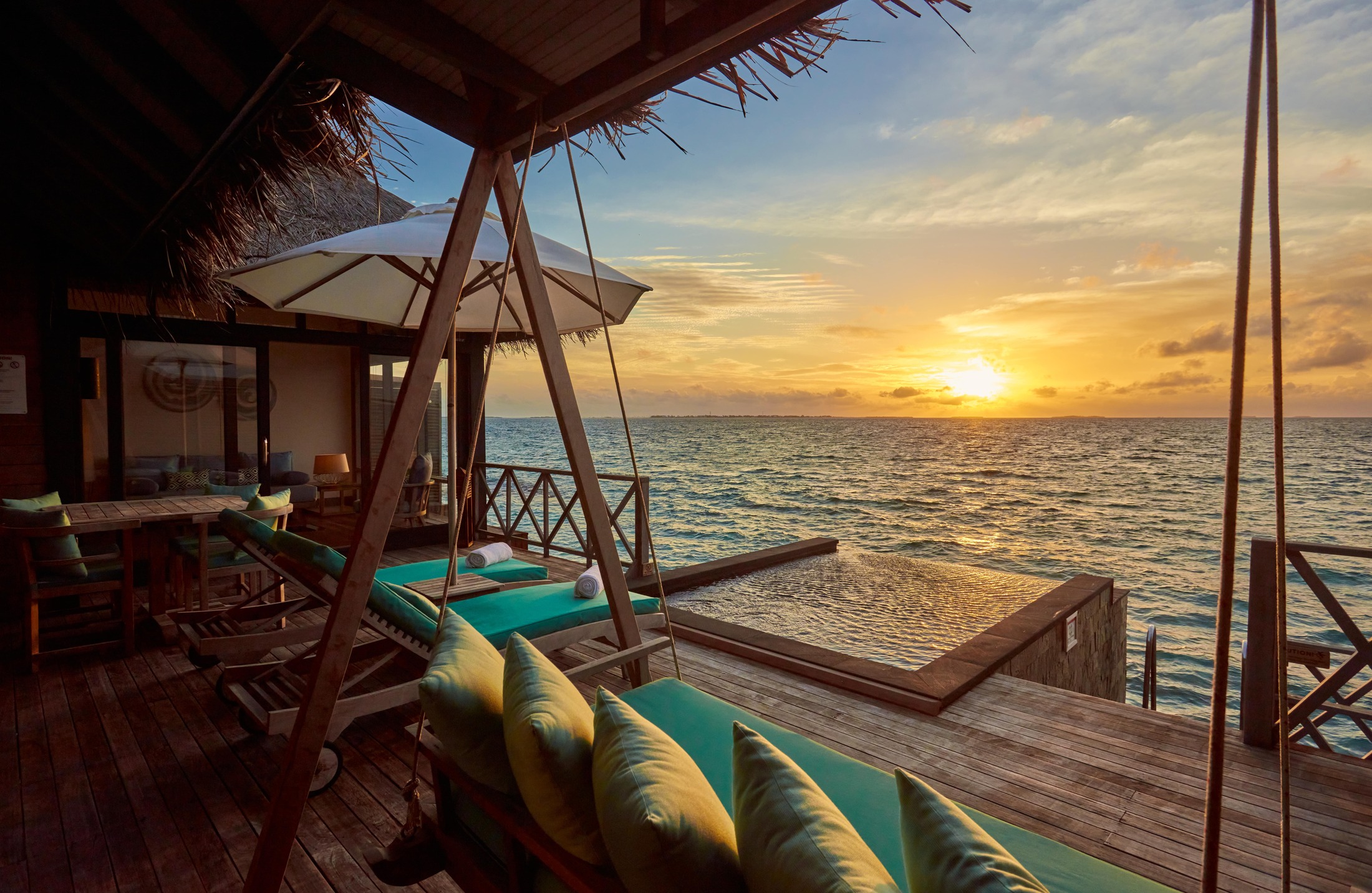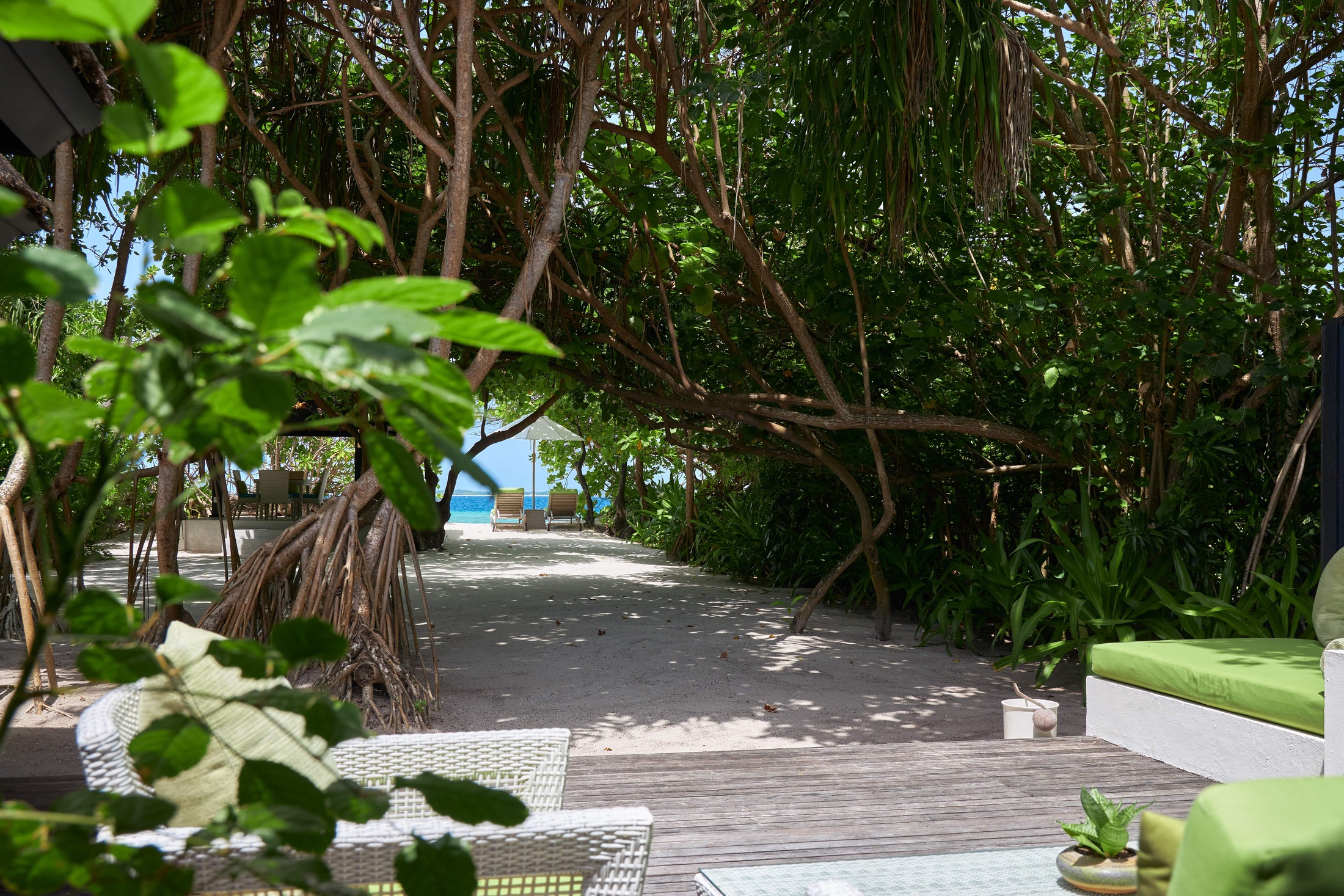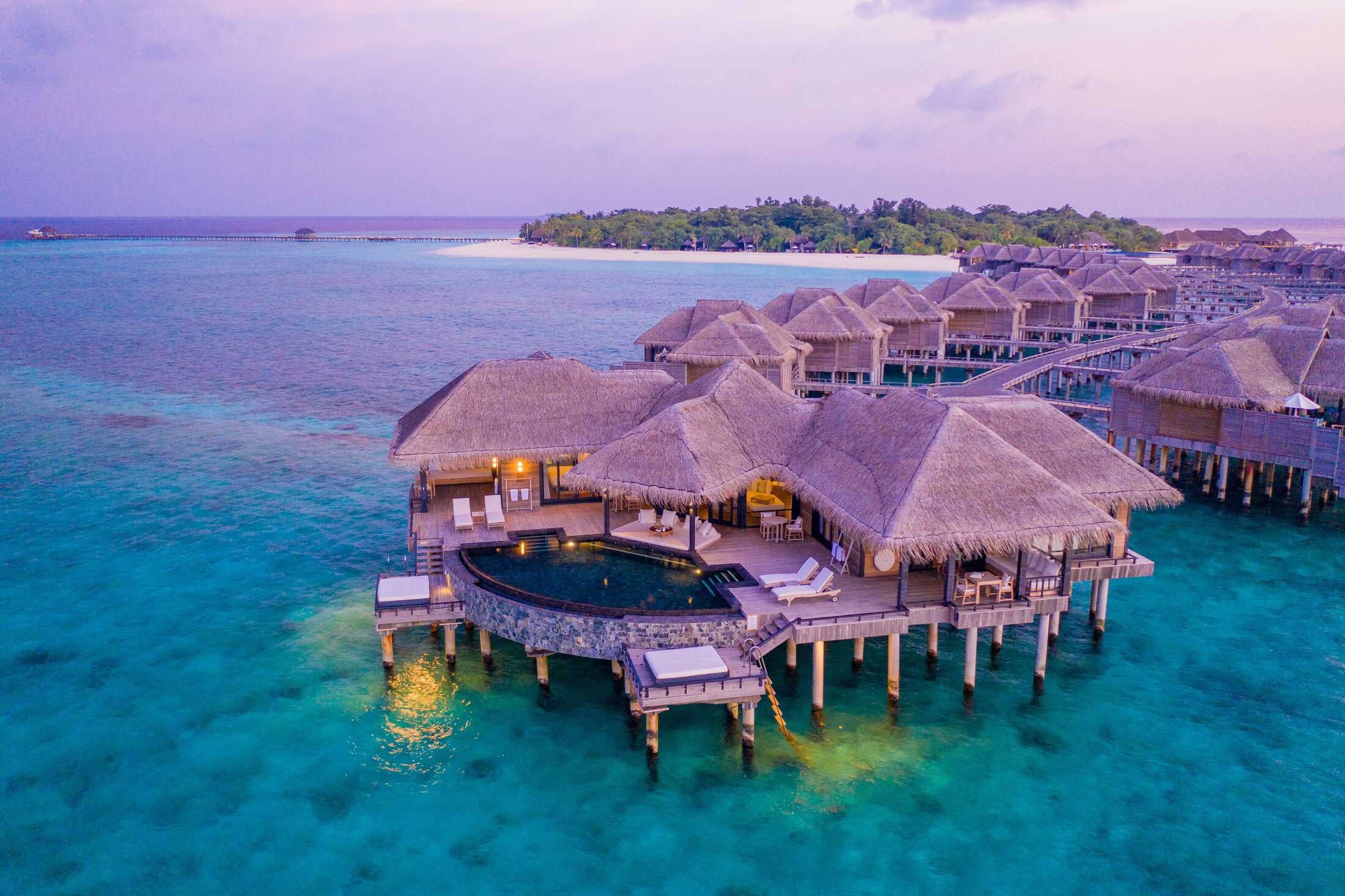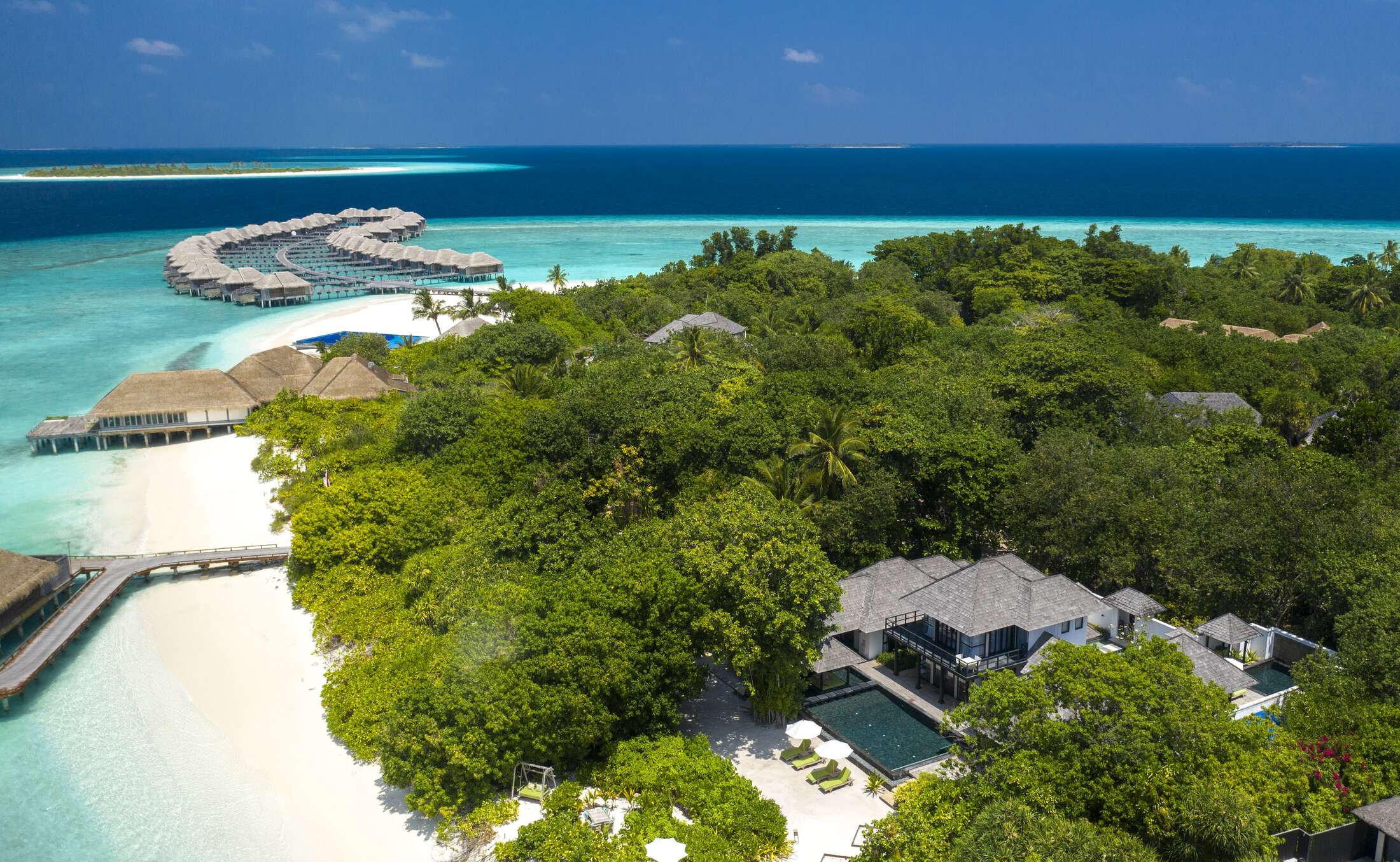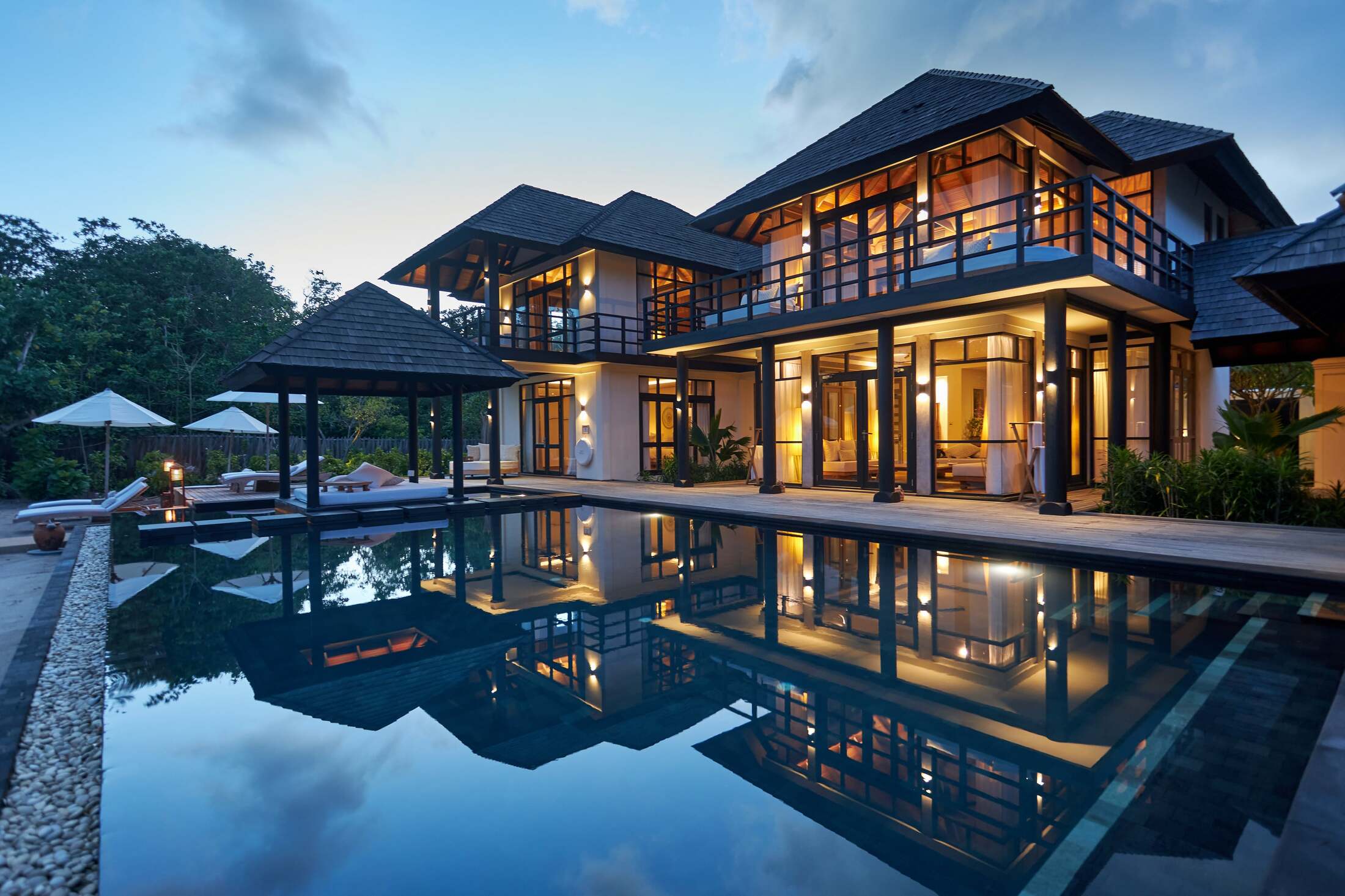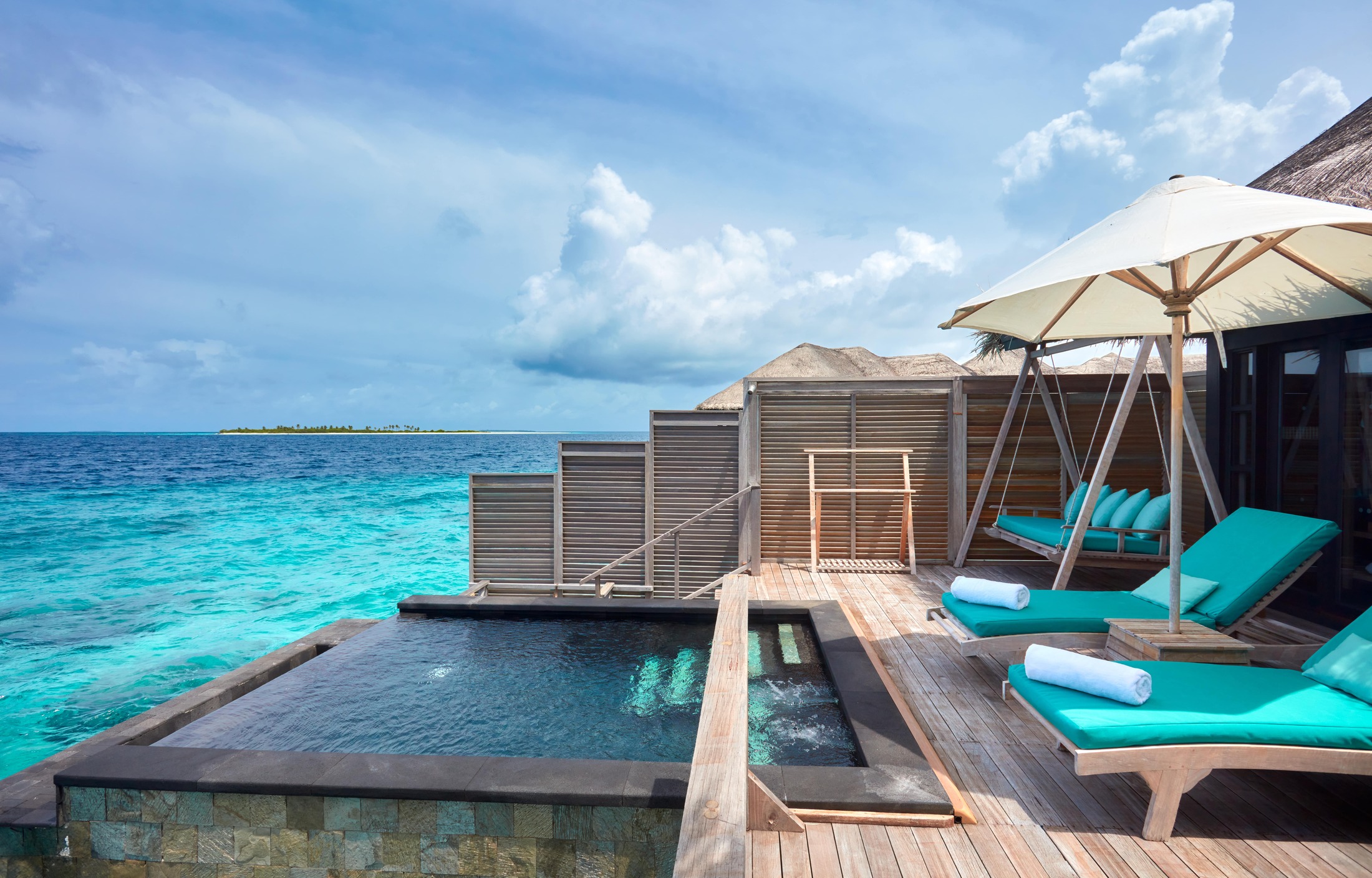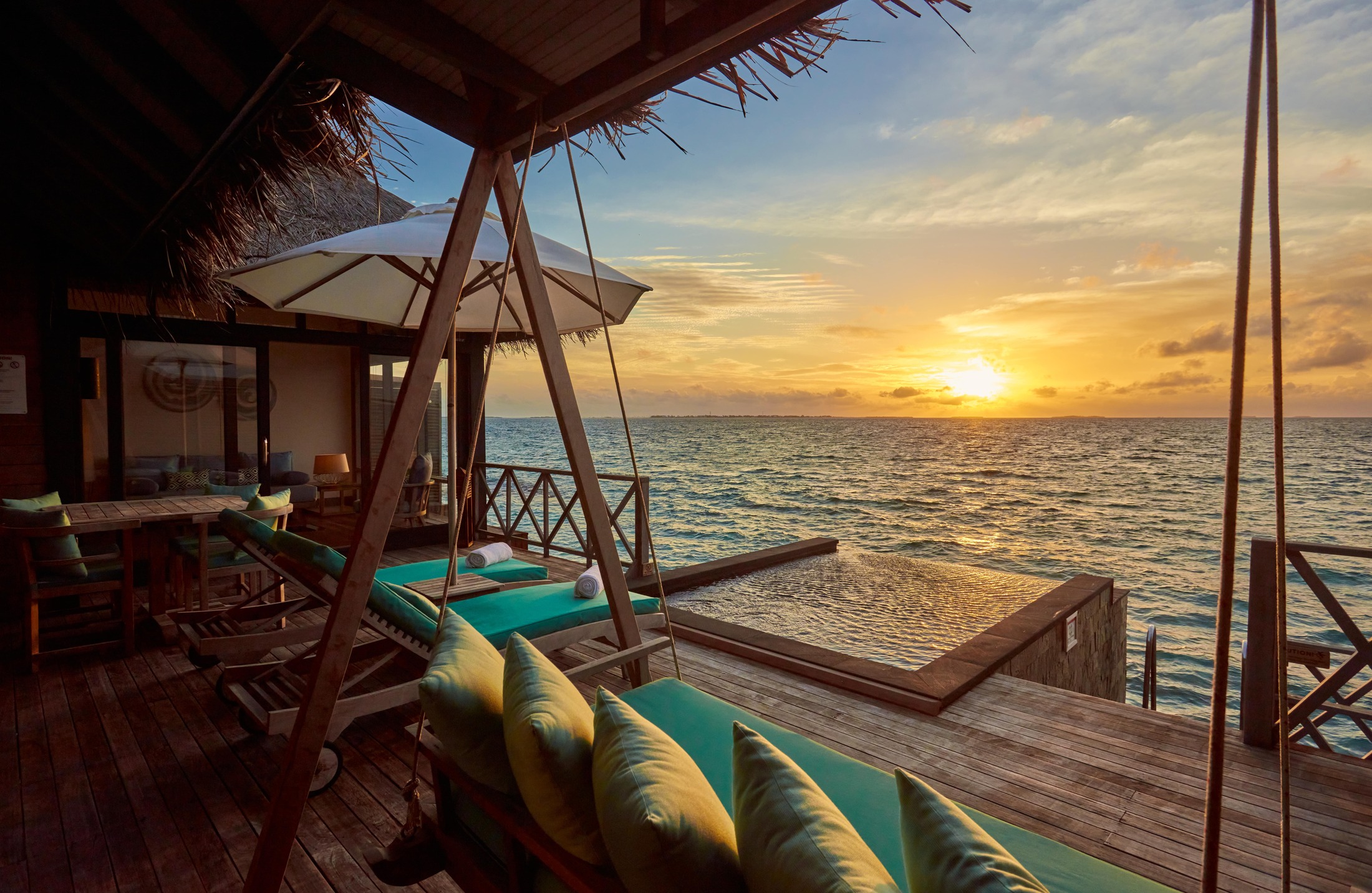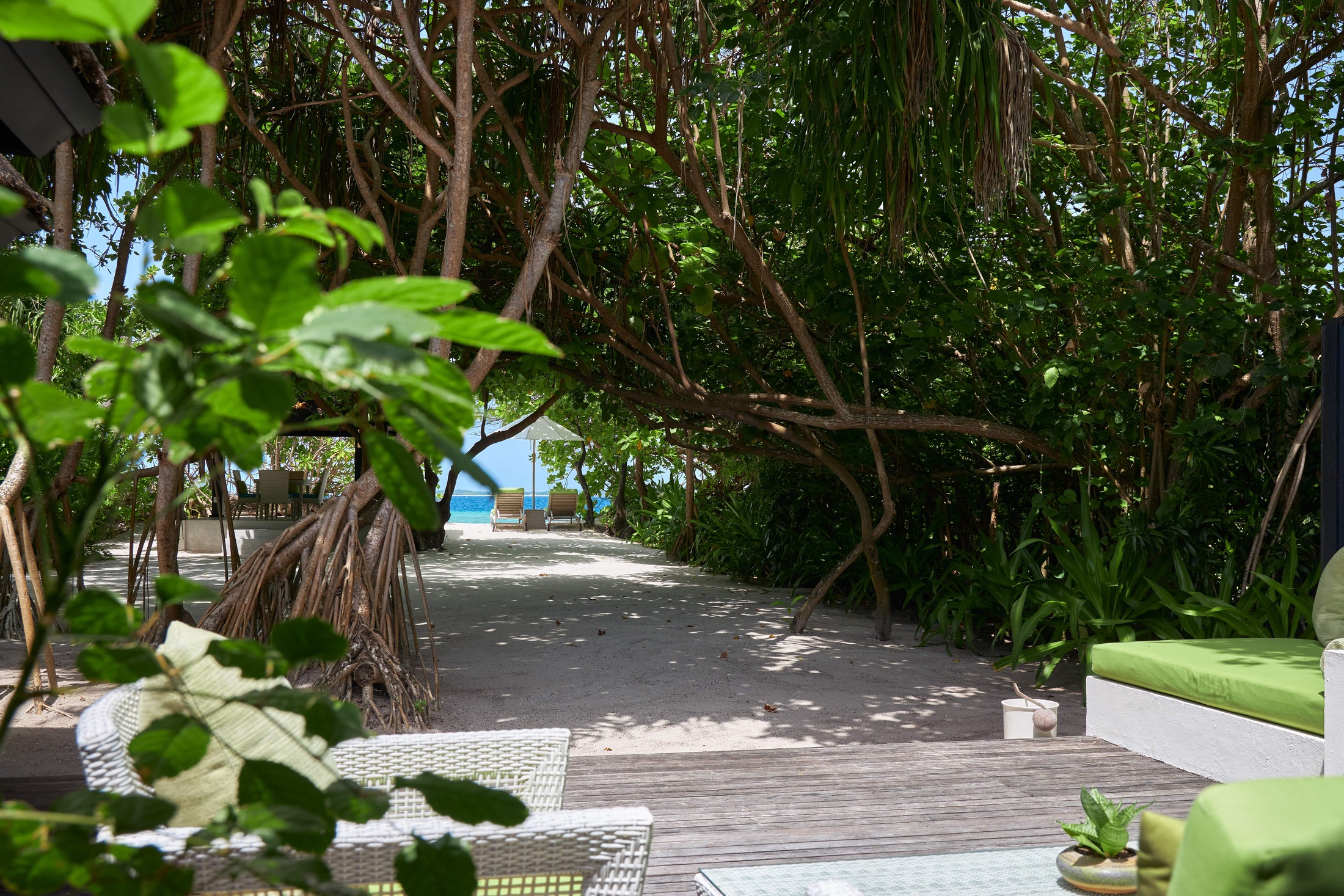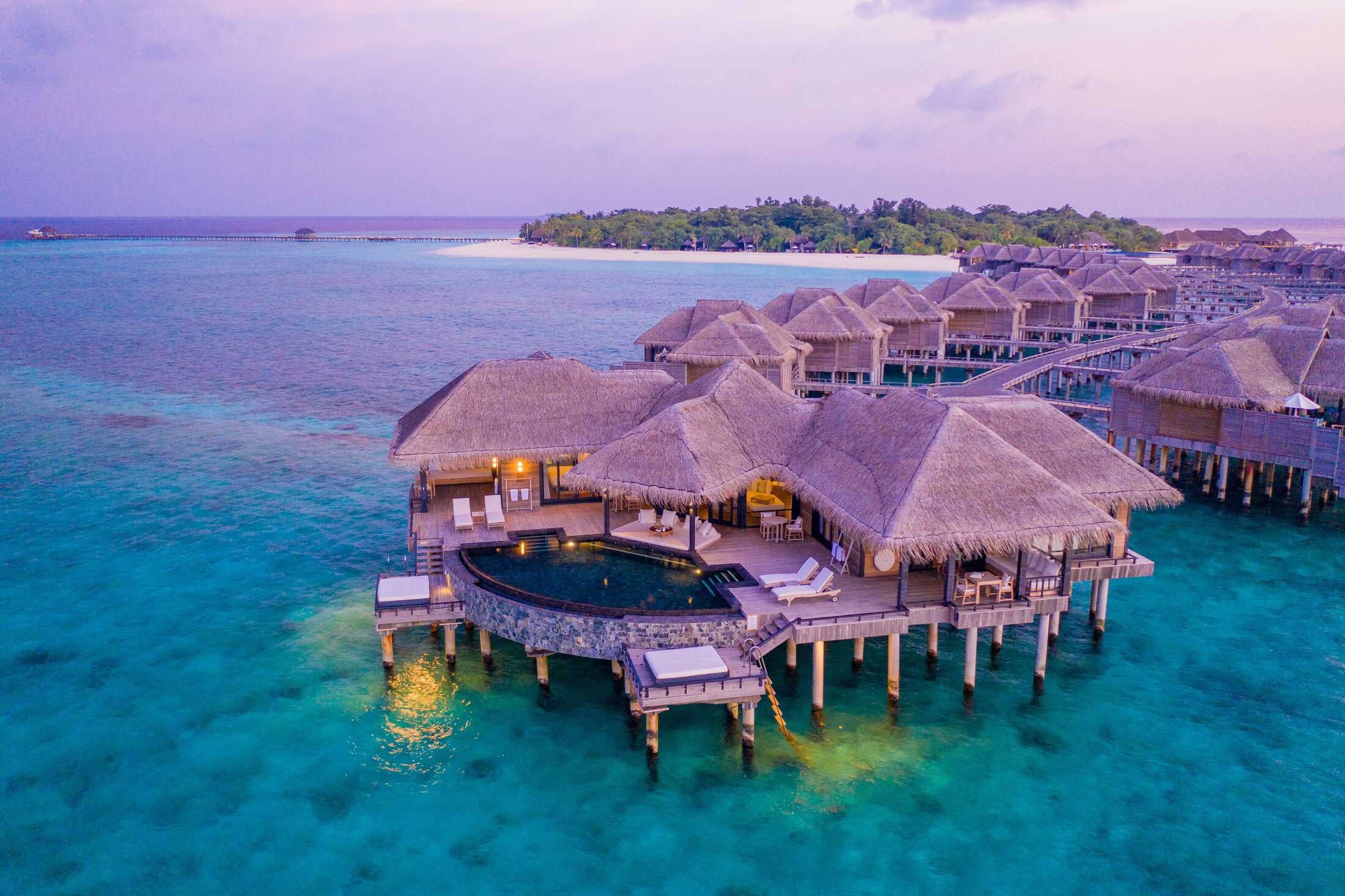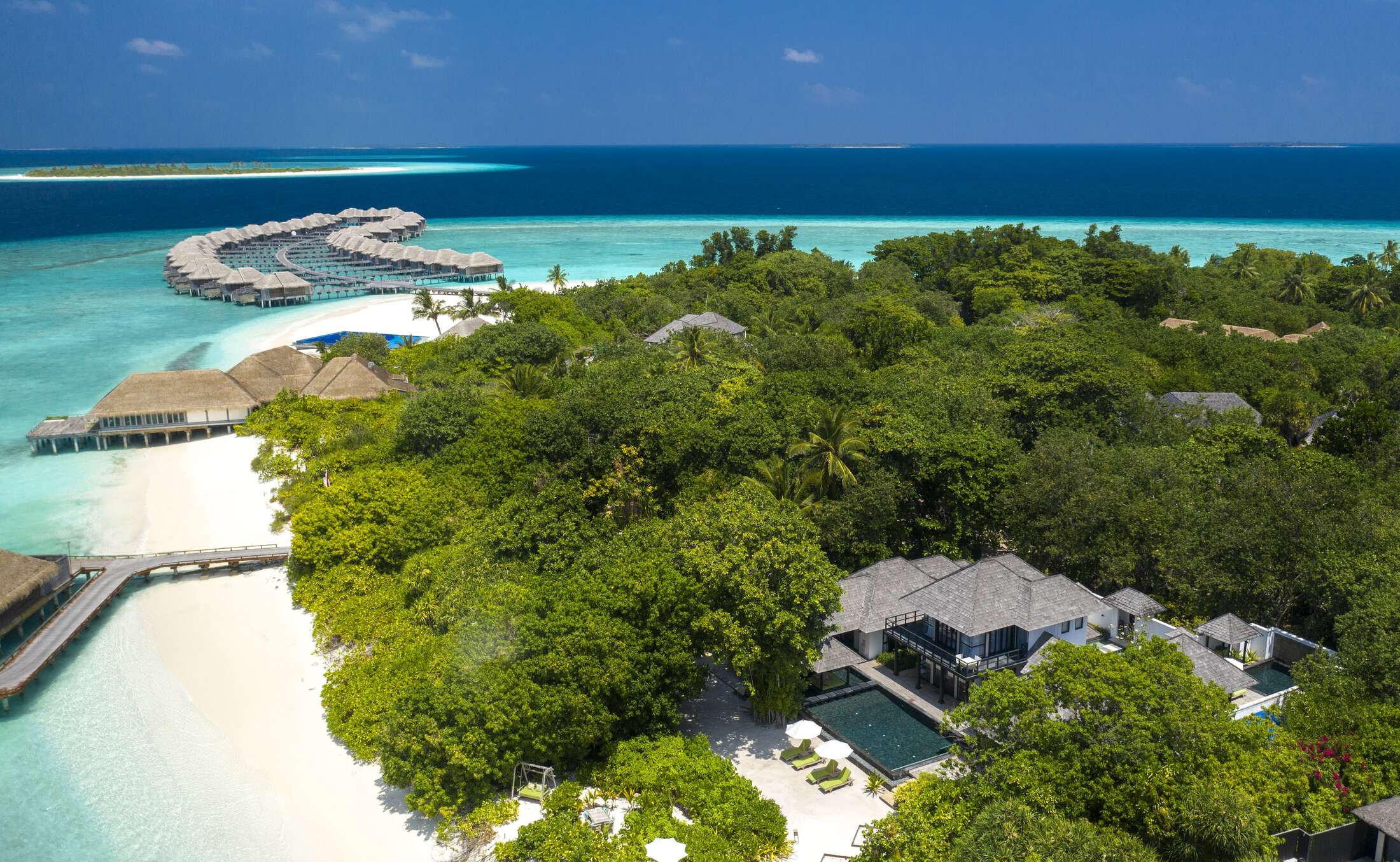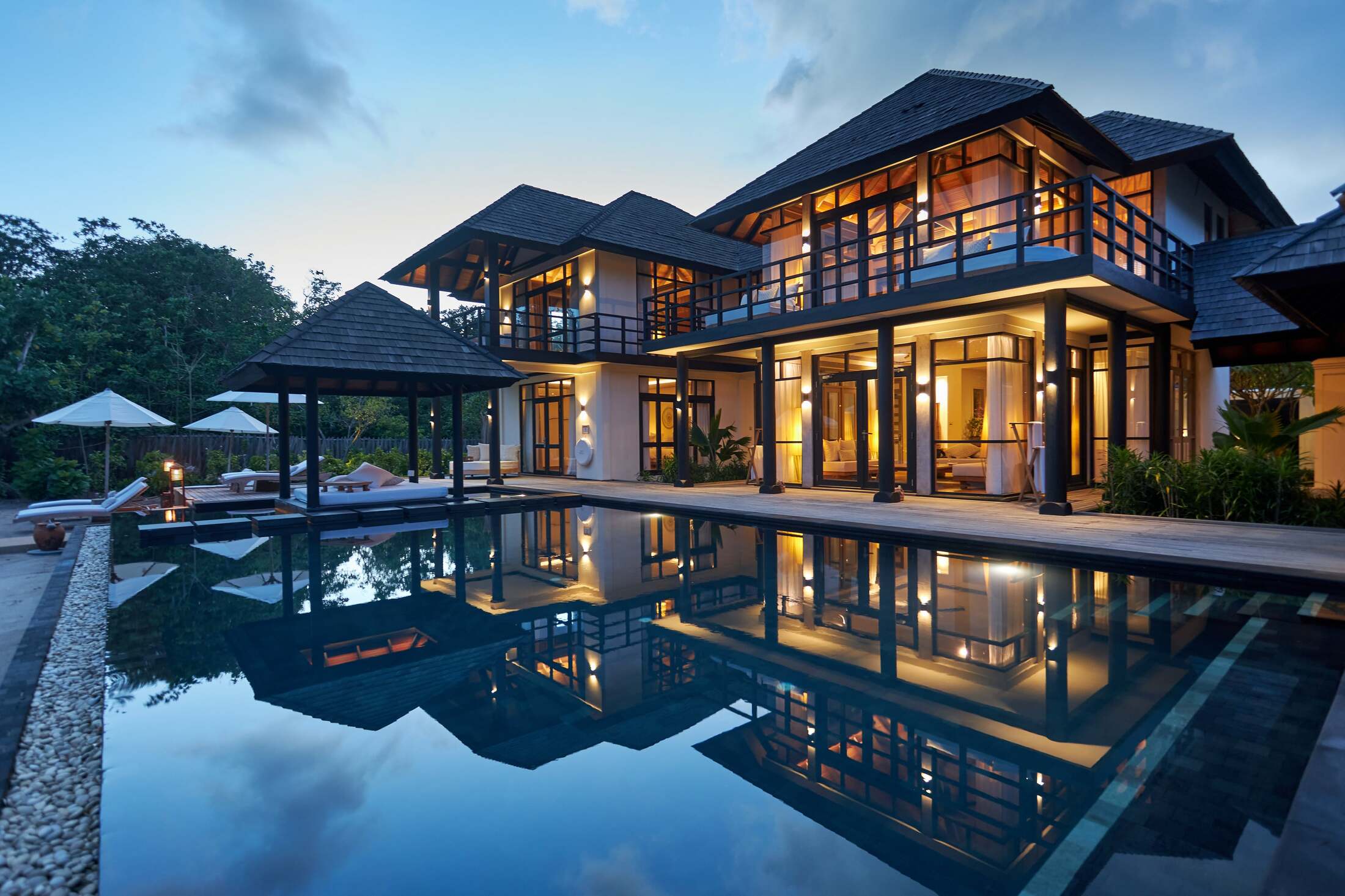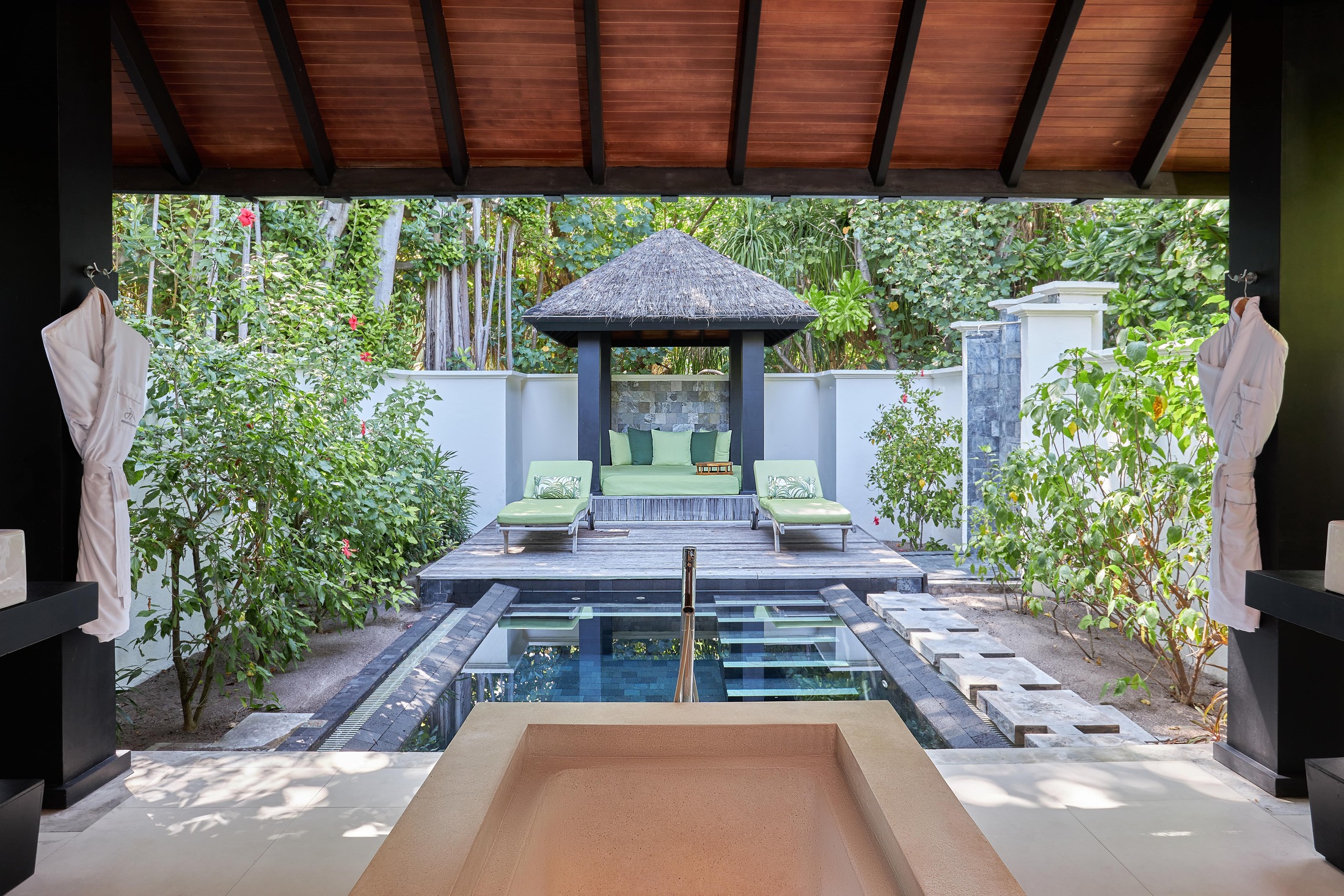 BEACH VILLA WITH PRIVATE POOL
200 m2 / Max. 2 voksne og 1 barn
Villa med pool ved stranden, omgivet af tropisk vegetation, kun få skridt vandkanten. Hyggelige opholdsrum med udendørs badeværelse, der fører til en indbydende solterrasse, en pool, en daybed og liggestole i gårdhaven såvel som på stranden. Nyd brisen, mens du spiser al fresco i din private beach cabana.
SUNRISE WATER VILLA WITH INFINITY POOL
135 m2 / Max. 2 voksne og 2 børn / 3 voksne
Vågn op til det Indiske Oceans solopgang, når den dukker op i horisonten, og se havet under din villa reflektere morgensolskinnet fra din solterrasse. Spot havskildpadder og rokker direkte fra terrassen, eller se dem gennem glasgulvpanelet i villaens indre. Forfrisk krop og sind i din egen infinitypool eller slap af på dækket med den mest magiske udsigt.
SUNSET WATER VILLA WITH INFINITY POOL
135 m2 / Max. 2 voksne og 1 barn / 3 voksne
Manafaru's Sunset Water Villa byder på en storslået udsigt over solnedgangen i horisonten samt direkte adgang fra villaen til Det Indiske Ocean. Nyd forbipasserende rokker, eller tag masken på for at snorkle med alverdens fisk. Tag en dukkert i din private infinity pool og slap af i det luksuriøse interiør.
DELUXE BEACH VILLA WITH FAMILY PRIVATE POOL
400 m2 / Max. 2 voksne og 2 børn / 3 voksne
Et tropisk retreat med masser af privat plads, kun få skridt fra øens uberørte sandstrand. Nyd skønne svømmeture i din private pool og betragt de imponerende omgivelser, hvor du kan slappe af i komfort og privatlivets fred i din private gårdhave.
TWO BEDROOM OCEAN RESIDENCE WITH FAMILY INFINITY POOL
377 m2 / Max. 4 voksne og 2 børn / 5 voksne
Perfekt placeret på spidsen af den lange jetty til vandvillaerne. Her bor du lige ved kanten af øens rev, hvor du kan beundre den vidtstrakte udsigt over Det Indiske Oceans turkisblå vand og to ubeboede øer i horisonten. Det overdådige opholdsområde åbner ud til en indbydende pool og et udendørs soldæk med direkte adgang til havet via trapper. Begge soveværelser giver mulighed for enten udsigt til solopgang eller solnedgang for at få det bedste fra begge verdener.
TWO BEDROOM BEACH RESIDENCE WTH FAMILY POOL AND PRIVATE POOL
1.400 m2 / Max. 4 voksne og 2 børn / 6 voksne
Ideelt residence til familier eller venner, der rejser sammen. Sæt dig til rette i dette overdådige beach retreat, hvor du har oceaner af plads at boltre dig på. To-etager med egen spa-pavillon og privat dampbad samt sauna. Gå gennem den private gårdhave og ud til den spektakulær overdimensioneret familiepool, der er omkranset af et forstørret soldæk. Her er der daybeds, udendørs lounge, spisepladser og direkte adgang til den magiske sandstrand.
THREE BEDROOM ISLAND RESIDENCE WITH FAMILY POOL AND PRIVATE POOL
2.022 m2 / Max. 7 voksne og 2 børn
Dette luksuriøse og prisvindende island residence i to etager har tre soveværelser, to spektakulære pools og en privat spa pavillon med både dampbad og sauna, så du kan slappe af i fuldkommen privatliv. Villaen er perfekt til en stor familie, vennepar eller bare til dem, der ønsker alverdens plads.
MAKAI REALISERER
DIN REJSE TIL JA MANAFARU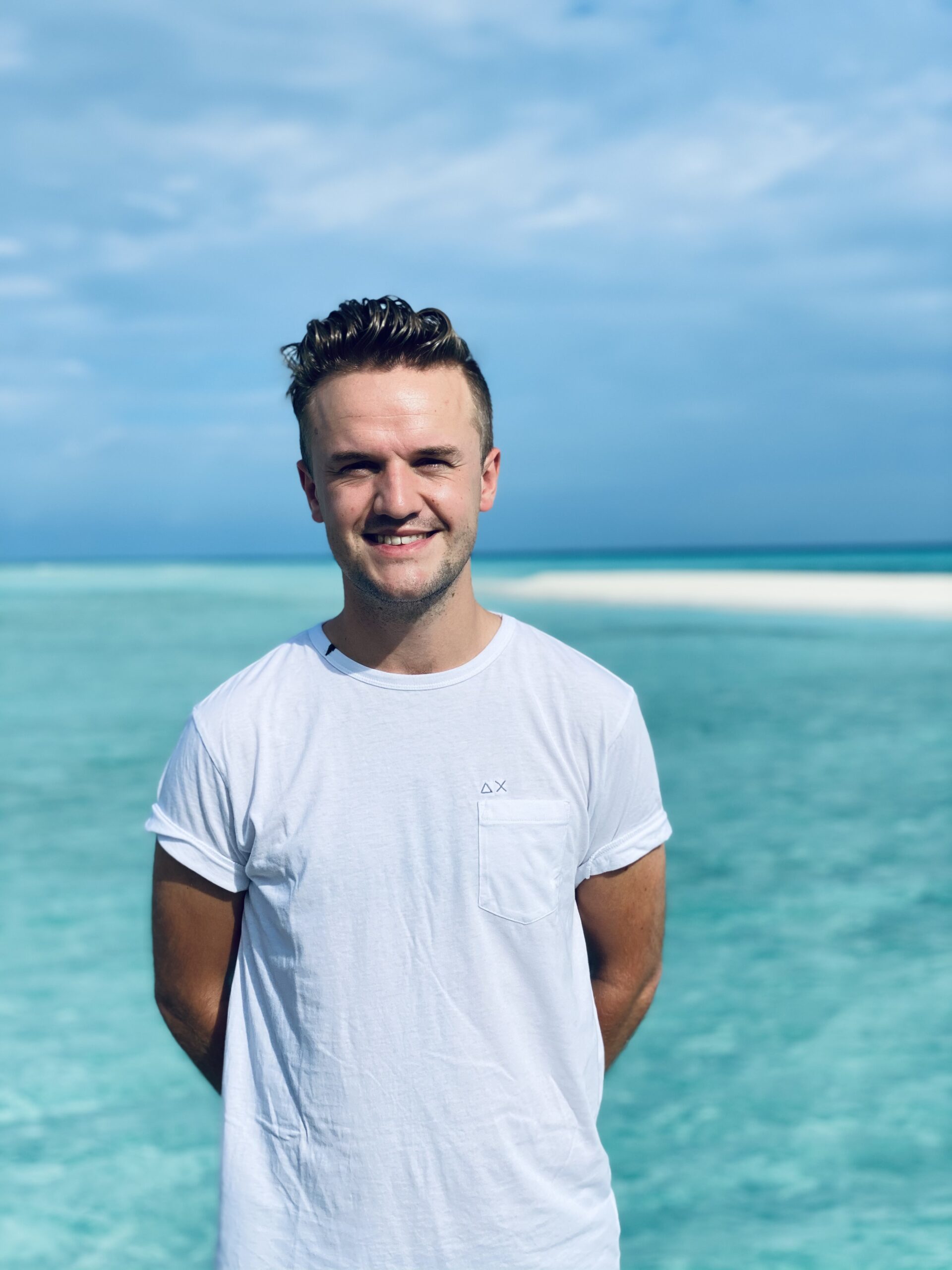 JA Manafaru var et af de første resorts jeg besøgte, og det er stadig en af mine personlige favoritter. Jeg er især vilde med de rummelige villaer med pool, mens også den vilde vegetation, de mange aktiviteter og sublime service er kanon.
Prikken over i'et er de kulinariske oplevleser, hvoraf de fleste er inkluderet i resortets Dine Around All-Inclusive.
Lad os sammen realisere din rejse til Maldiverne.
RASMUS KIRKETERP
CO-FOUNDER & TRAVEL DESIGNER
Inspiration, eventyrlige rejseforslag og spændende nyheder, leveret direkte på mail.
FØLG MED PÅ INSTAGRAM
Enestående oplevelser er endnu bedre, når de deles med andre. Post dine rejseoplevelser med Makai på Instagram @makaitravels med hashtagget #makaitravels.
KONTAKT MAKAI TRAVELS
Har du brug for hjælp til at finde det helt rette rejsemål, det perfekte hotel eller kan du ikke finde det, som du søger, så er vi altid klar til at hjælpe dig. Hver eneste dag - 365 dage om året fra kl. 10-22.