Maldiverne / Det Indiske Ocean
ONE&ONLY REETHI RAH ER MALDIVERNES IKONISKE KRONJUVEL OG ET SUBLIMT
RETREAT FOR BÅDE PAR OG FAMILIER, SOM SÆTTER PRIS PÅ ULTIMATIV KVALITET
One&Only Reethi Rah ligger 75 minutter med luksusyacht fra Malé og er et fantastisk resort, udelukkende bestående af luksuriøse villaer, der er spredt over 109 hektar med enorm naturlig skønhed i Maldiverne.
Denne juvel er omgivet af azurblå laguner i Det Indiske Ocean og er et af de største resorts i Maldiverne.
Dette tropiske, chic ø-paradis ligger i North Malé Atoll omkranset af 12 himmelske sandstrande og tilbyder den ultimative oplevelse for dem, der søger et eksklusivt ø-retreat.
De 122 villaer med stråtag på stranden og over vandet er diskret placeret for at maksimere privatliv. Hver enkelt er smukt designet, spækket med plads og kombinerer moderne med asiatisk stil. Du har en butler til rådighed 24 timer i døgnet.
One&Only Reethi Rah er også hjemsted for Maldivernes første PADI National Geographic-dykkercenter samt en spektakulær spa med havudsigt og tre pools.
De kulinariske oplevelser på One&Only Reethi Rah er ren gourmet, og et stort highlight. Blandt højdepunkterne er Tapasake, en restaurant over vandet, der serverer japanske delikatesser, og Fanditha, der byder på en oplevelse med sand mellem tæerne og en menu med arabiske lækkerier.
Der er også en 30 meter lang pool, der strækker sig fra den tropiske skov og ud over lagunen, tennisbaner, alle former for vandsport og en fantastisk Kids Only-klub for de mindste med egen pool, mens OneTribe og ClubOne er perfekt for teenagere, der har lyst til fantastiske aktiviteter – skræddersyet af resortets personale.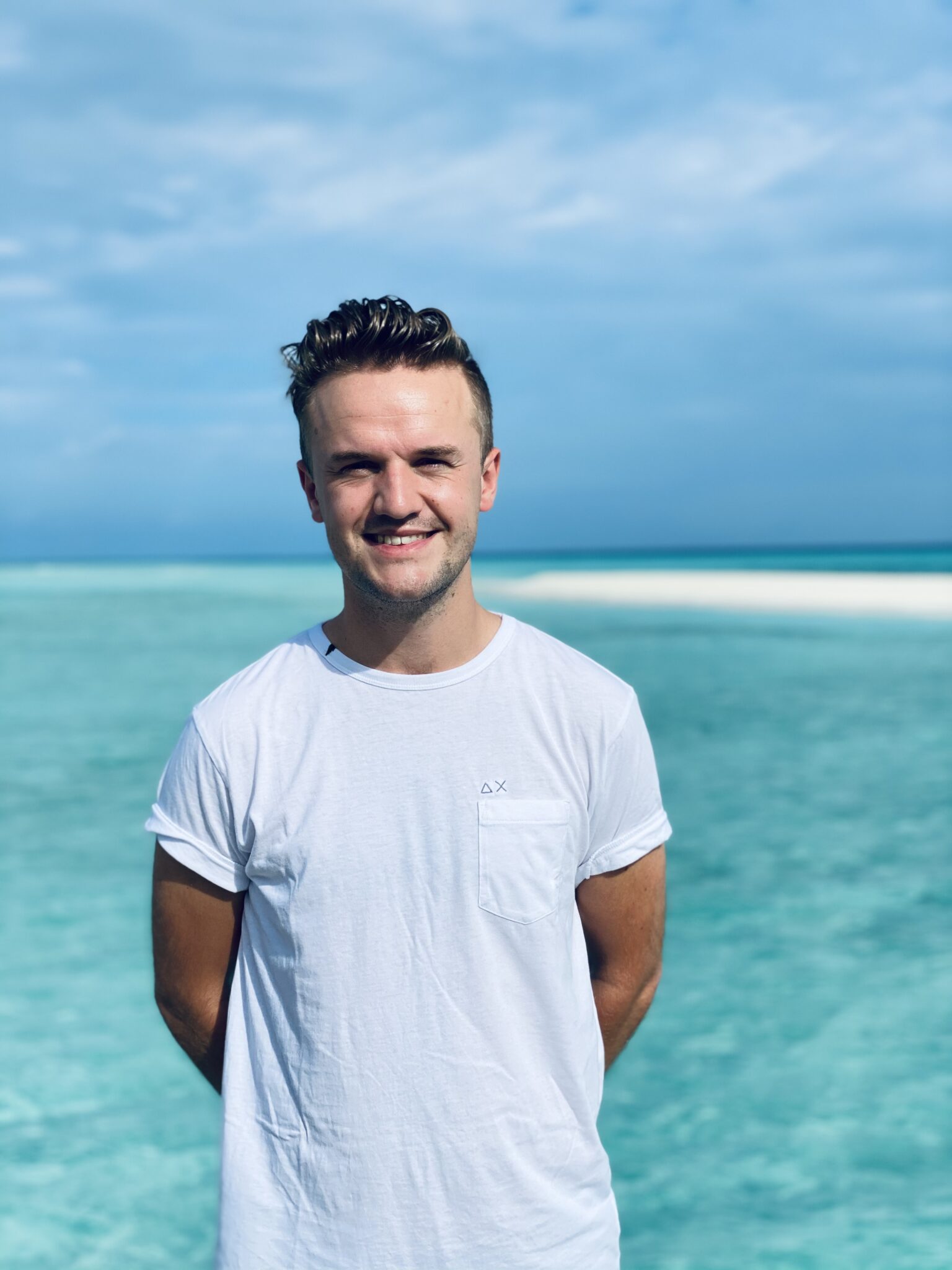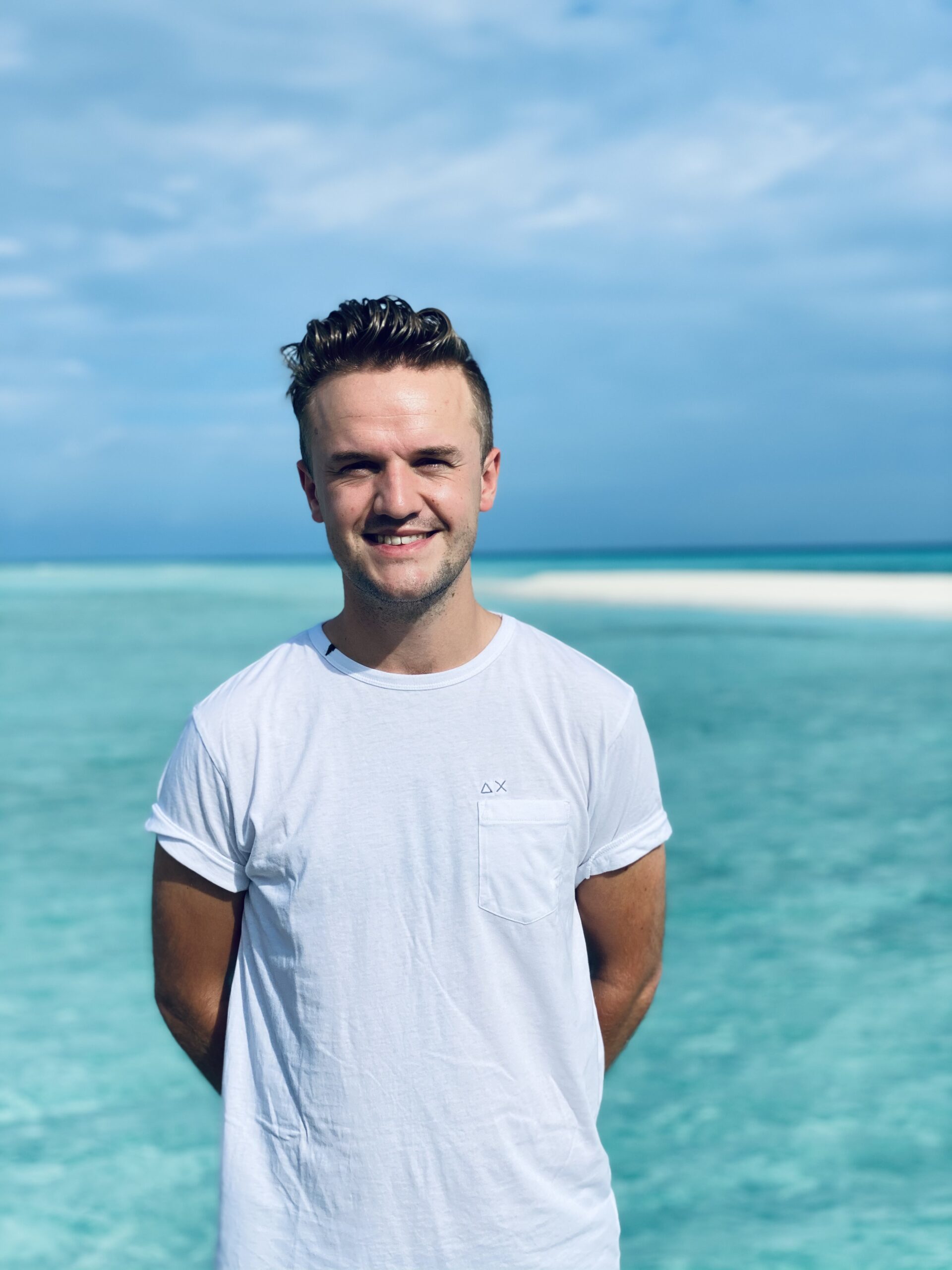 RASMUS KIRKETERP
CO-FOUNDER & TRAVEL DESIGNER
Personlig Rådgivning
Er du også vild med One&Only Reethi Rah? Lad os sammen realisere din rejse til Maldiverne.
Modtag tilbud
De mest populære faciliteter
122 Værelser | 7 Restauranter
Børnevenligt
Dykkervenligt
Butlerservice
Parvenligt
Privat pool
Bæredygtigt fokus
Familievenlig
Gourmet
Gratis vandsport
Børneklub
Stor ø
Snorkling
Speedbåd transfer
Vandfly transfer
Vi anbefaler
Wellness yoga
Highlights (10)
Et af verdens mest prisbelønnede ø-resorts
Unik kombination af moderne og asiatisk design
7 fantastiske gourmet-spisesteder
ClubOne Beach Club med alverdens aktiviteter
KidsOnly med pool og aktiviteter for børn (4-11 år)
Stor ø med 109 hektar og 12 paradisiske sandstrande
Omkranset af en af Maldivernes smukkeste laguner
Alverdens vandsport fra Jetski og Flyboard til Seabob
Overwater One&Only Spa og WatSu pool
FIFA-godkendt kunstgræs-fodboldbane (oceanfront)
Se flere
LIVET PÅ ONE&ONLY
Når du render barfodet rundt i den frodige, grønne jungle og langs de guddommelige sandstrande, så står det klart, hvorfor One&Only Reethi Rah ikke kun er et af Maldivernes bedste og mest ikoniske resorts, men verden over. Her bliver du forkælet med sublim kvalitet, uanset om du bor på stranden ud mod lagunen, eller i en villa over lagunen. Læn dig tilbage og nyd den magiske service, spil et slag tennis eller udfordre resortets fodboldglade personale til en fodboldkamp. Svøm i resortets 30-meter lange pool, nyd en spabehandling eller udforsk de kulinariske oplevelser.
RESTAURANTER & BARER
7 SPISESTEDER OG BARER
One&Only Reethi Rah har 6 restauranter
samt Rah Bar og Private Dining muligheder.
REETHI
En restaurant med spektakulære omgivelser, der byder på en fristende blanding af franske, asiatiske og italienske retter.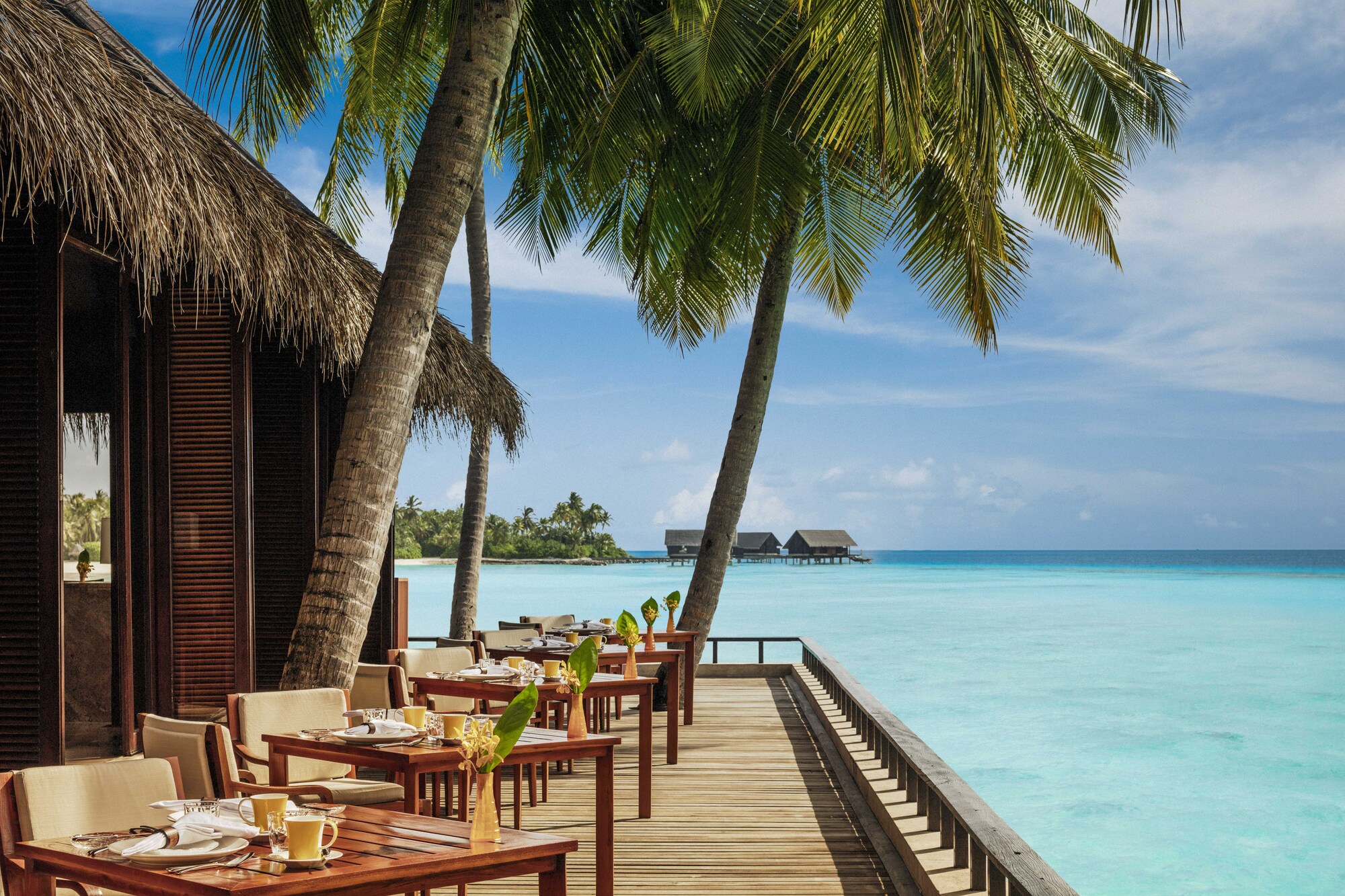 TAPASAKE
En spektakulær restaurant over vandet, der kreerer spændende, moderne retter fra det japanske køkken, lige så vel som teppanyaki.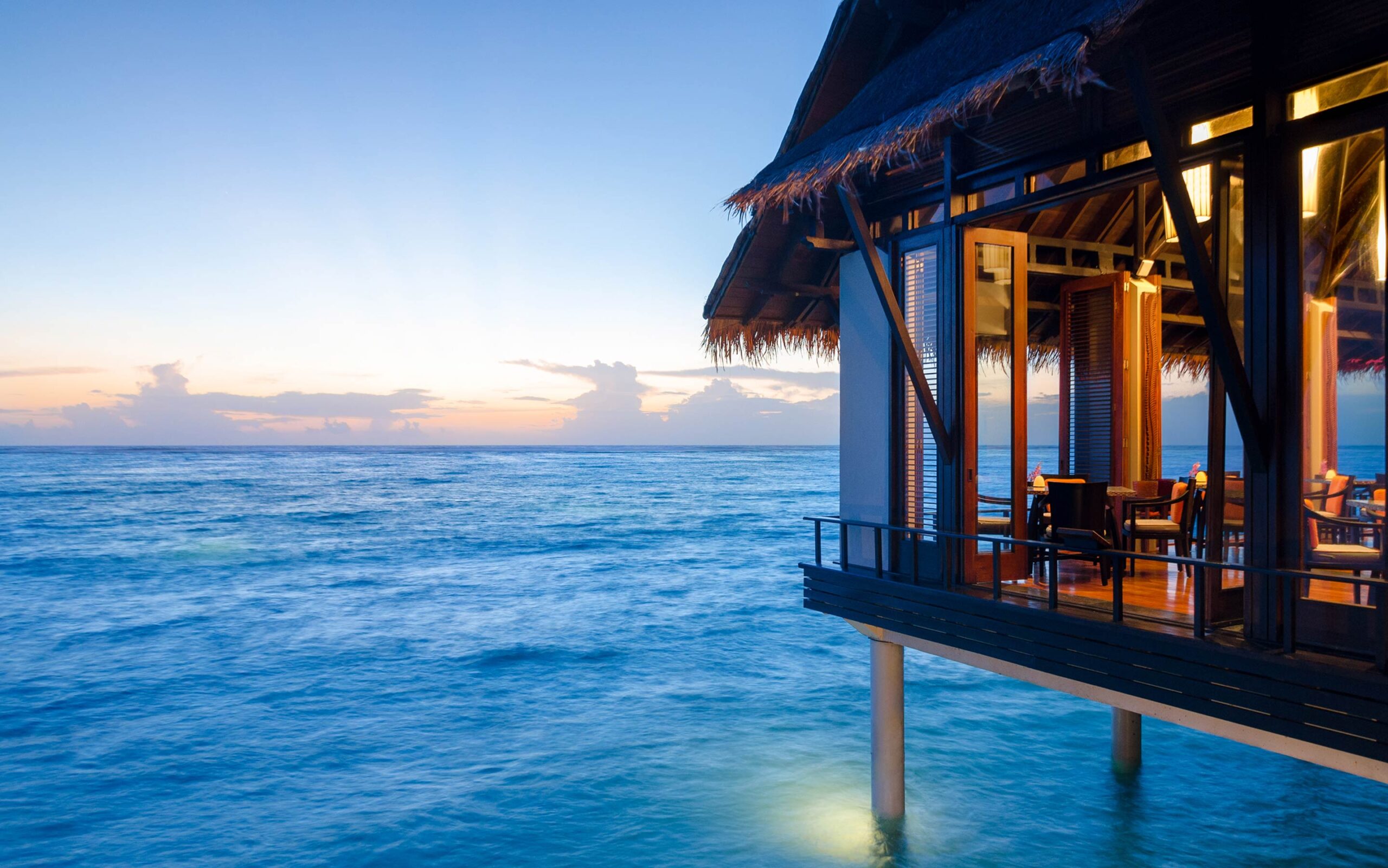 FANDITHA
En sensuel, eksotisk og afslappet restaurant og bar ved stranden, der byder på autentiske mellemøstlige retter og den fineste udsigt over solnedgangen.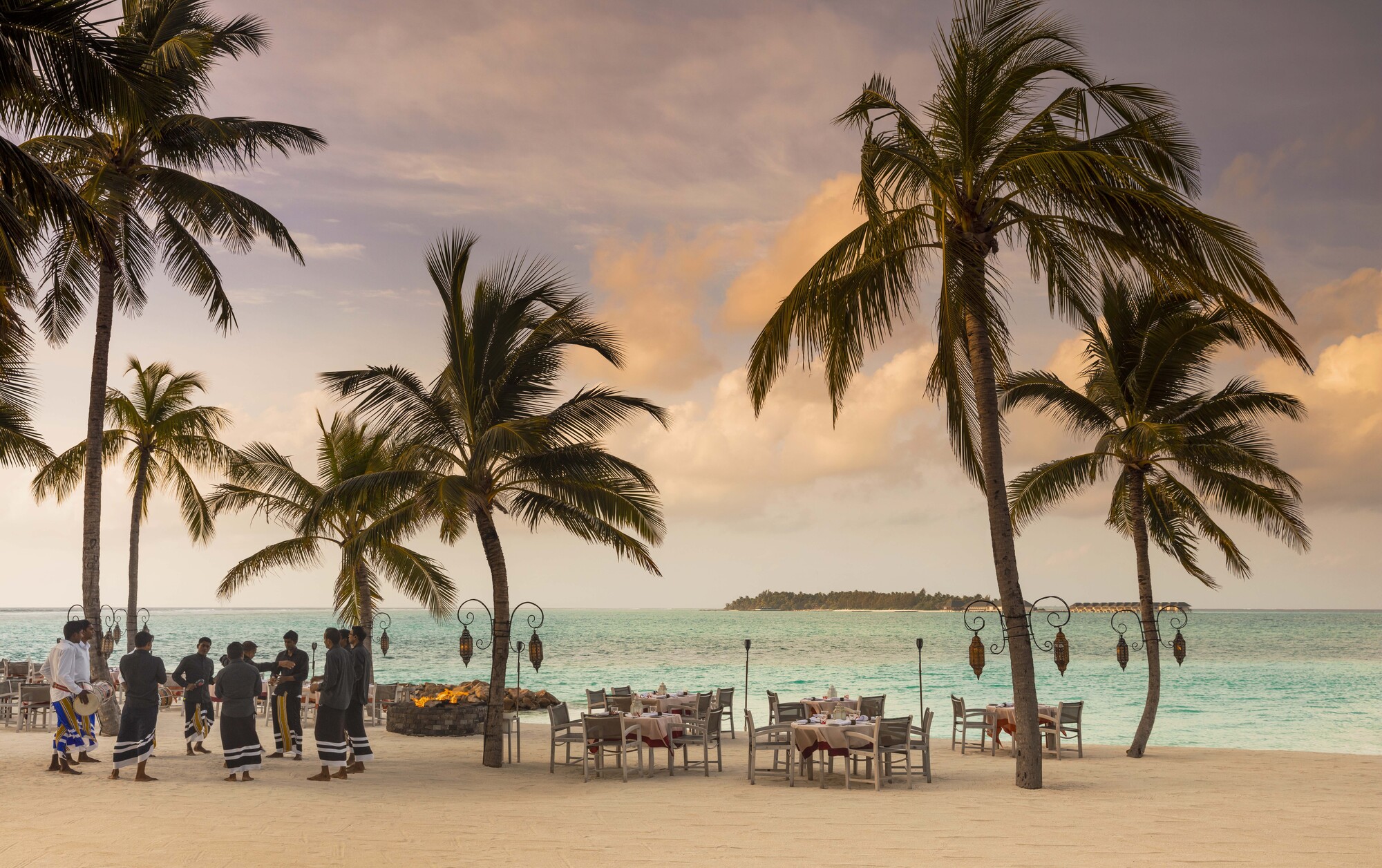 BOTANICA
Her får du en unik mulighed for at nyde mad direkte fra resortets egne køkkenhaver med 100 % naturlige råvarer og vin i magiske omgivelser, i køkkenchefens have.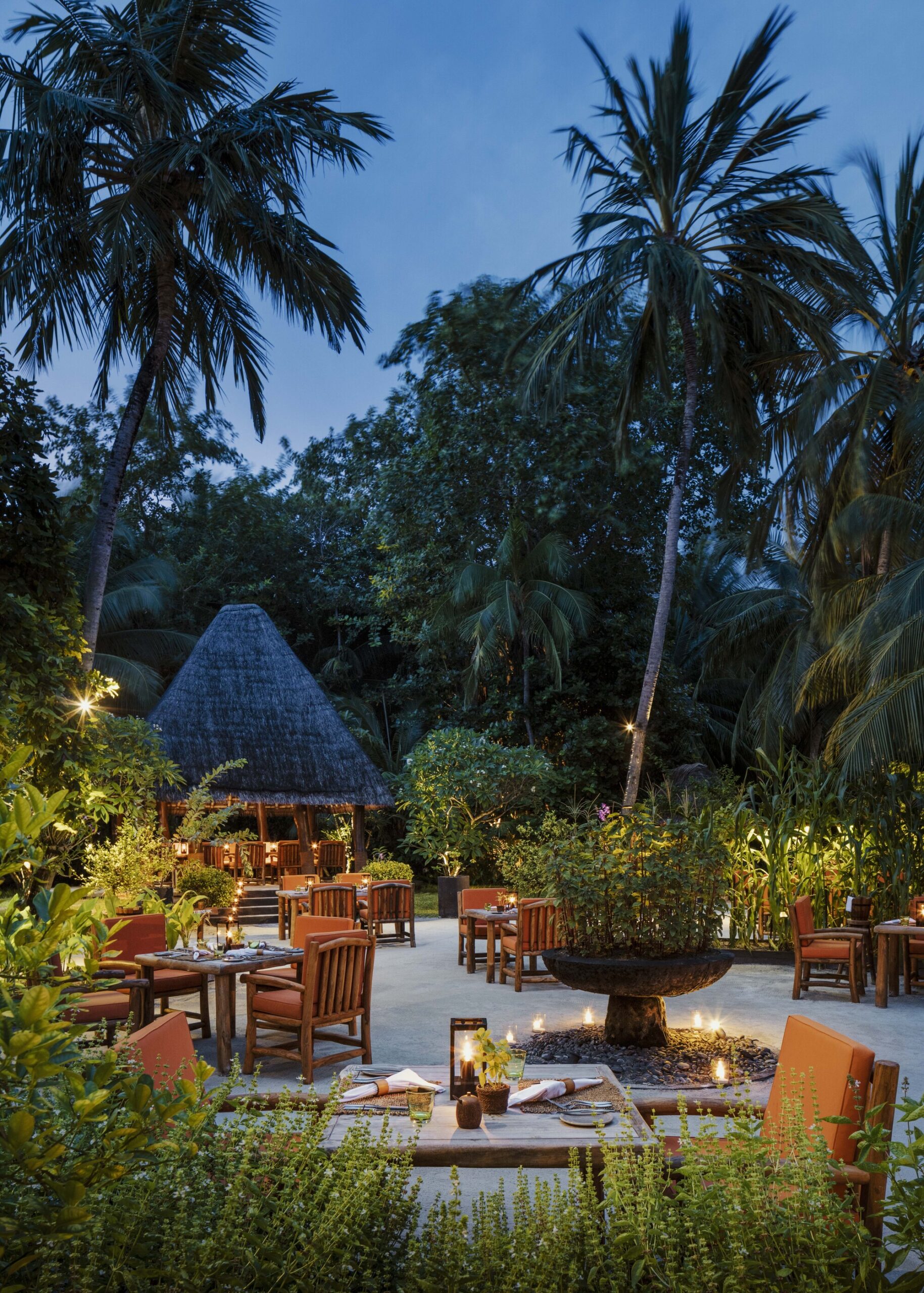 BEACH CLUB
Her finder du det friskeste udvalg af salater og grillretter til lyden af beats og Det Indiske Ocean. Nyd cocktails direkte fra din komfortable solseng.
RABARBERO
Her serveres vaskeægte italienske klassikere i en afslappet atmosæfre, på et af de mest maleriske steder på øen.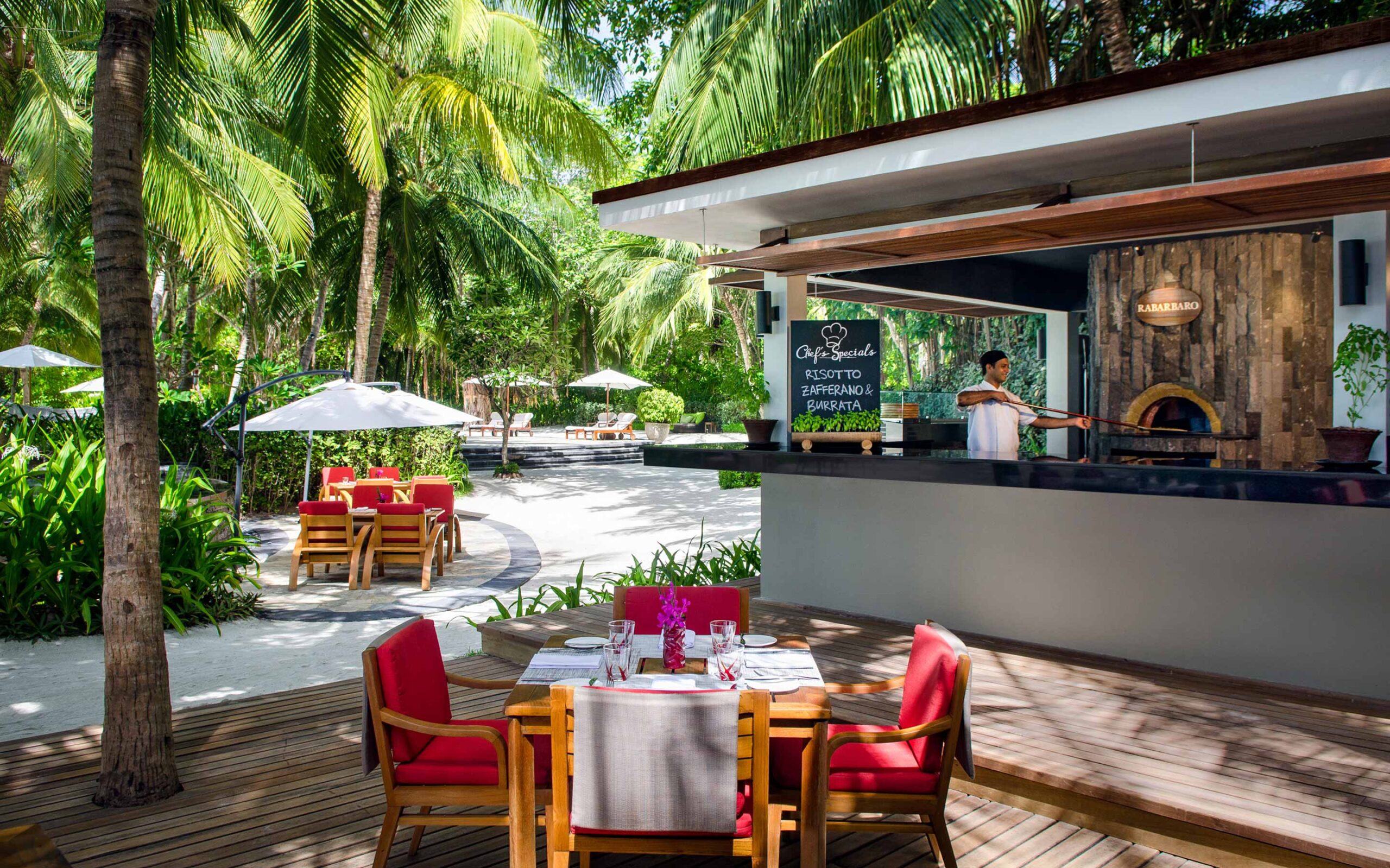 RAH BAR
Her serveres lækre snacks samt en wellness-baseret menu. Om aftenen omdannes Rah Bar til en livlig cocktailbar.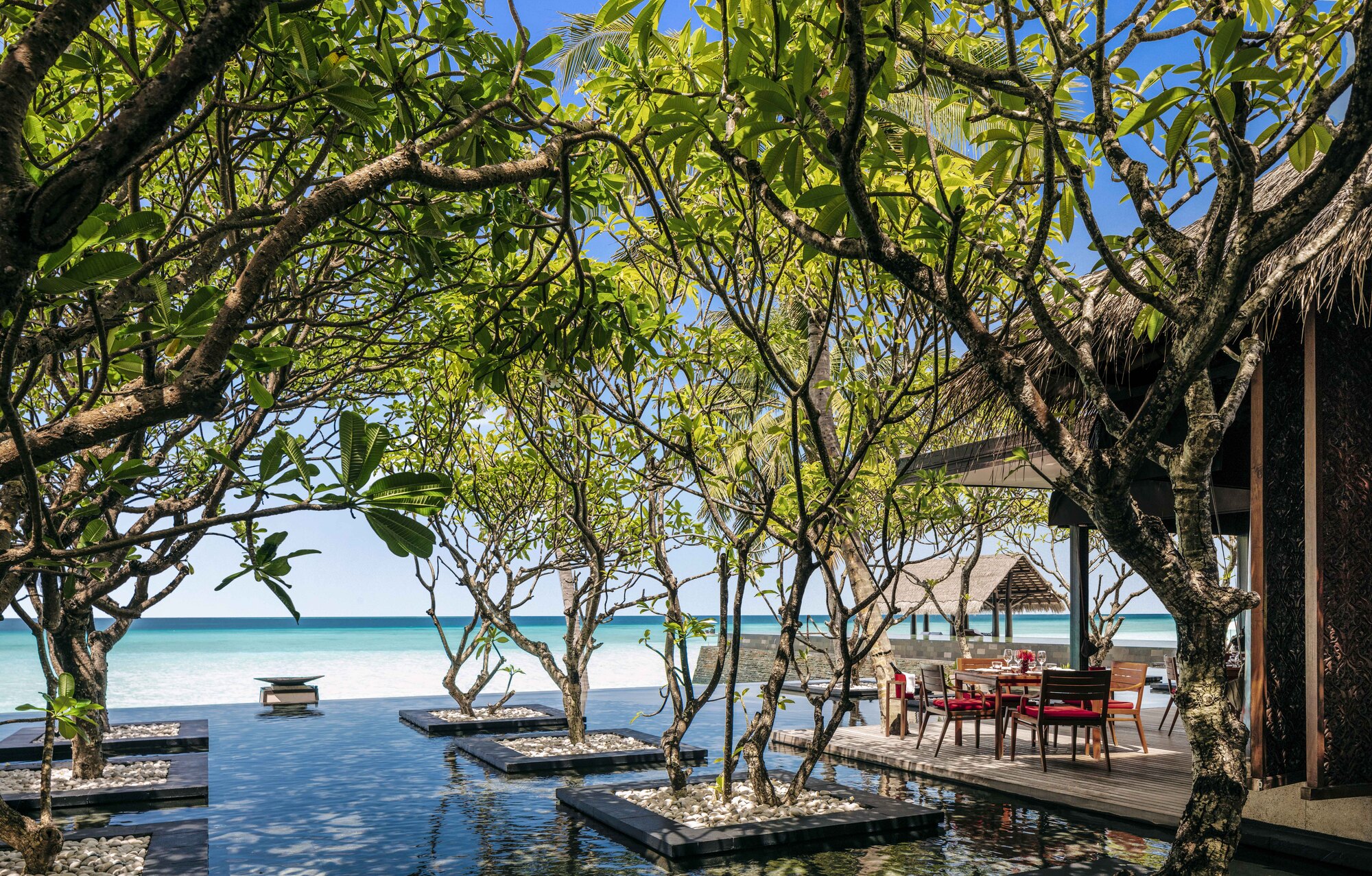 One&Only Reethi Rah har 122 Beach- og Water Villas, som omhyggeligt er positioneret til at skabe den ypperste form for privatliv. Der er noget helt særligt ved at gå direkte ud i sandet om morgenen fra en af resortets Beach Villas, men for dem som elsker lyden og synet af havet, der er en af resortets Water Villas et fremragende valg.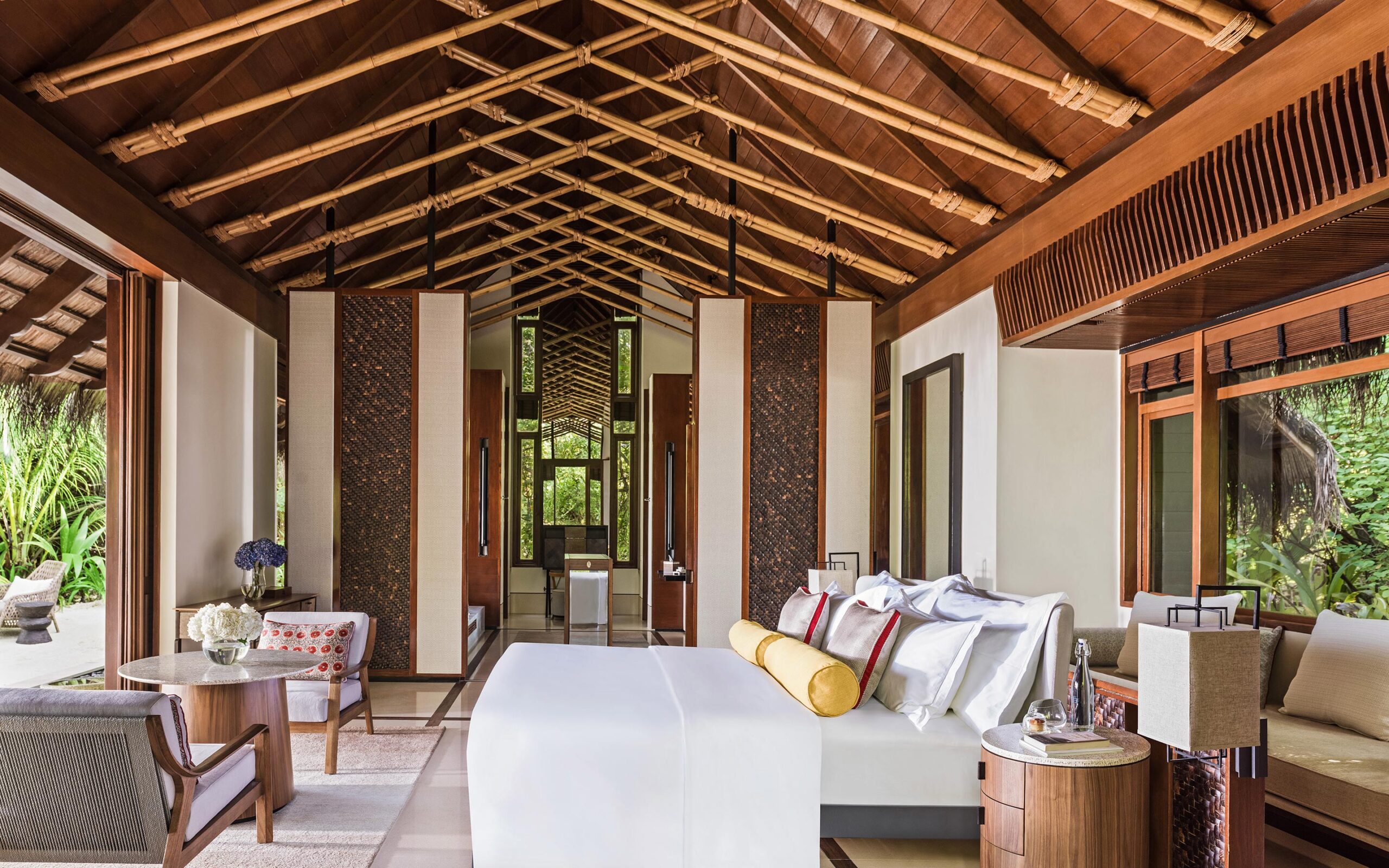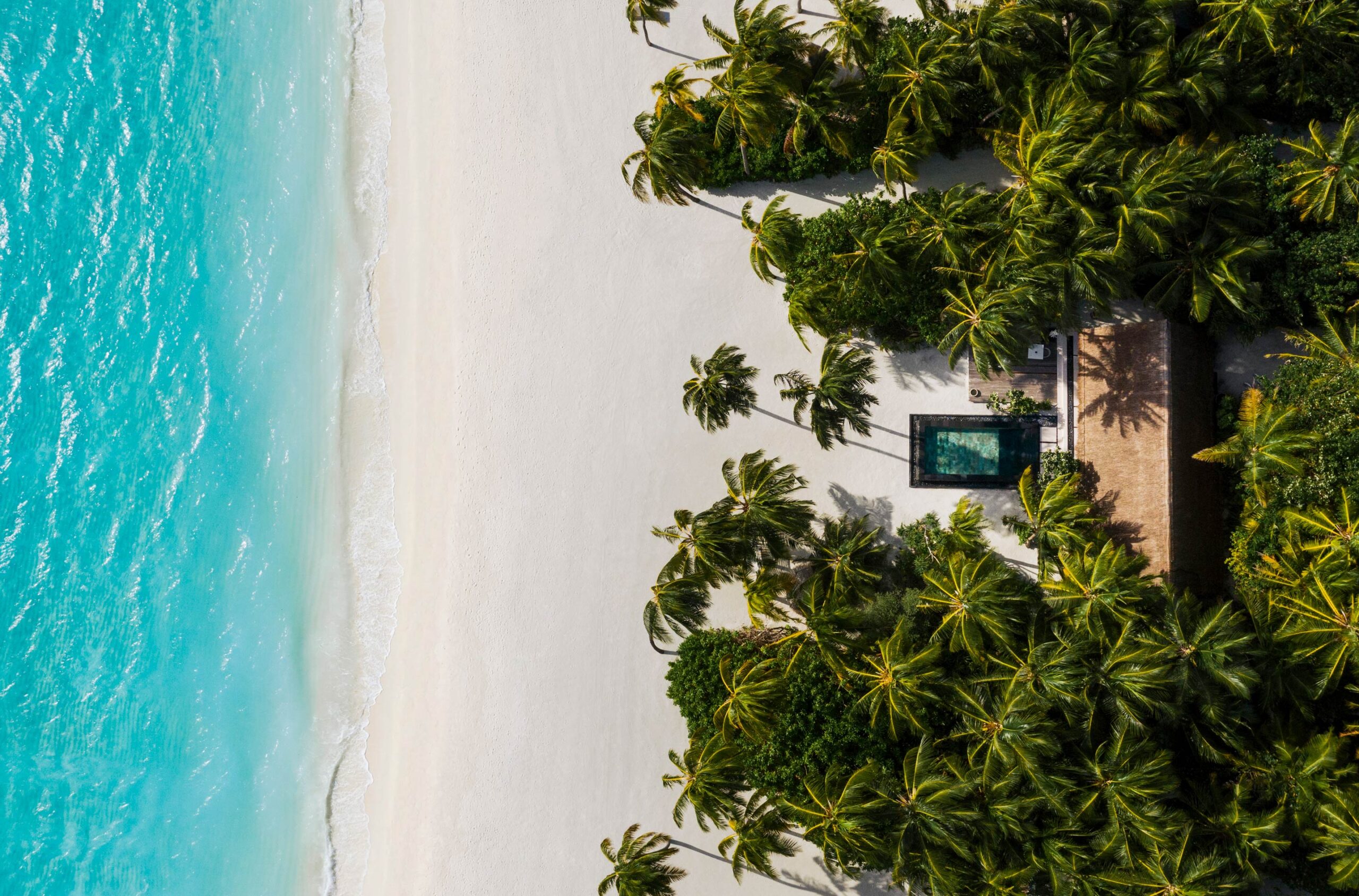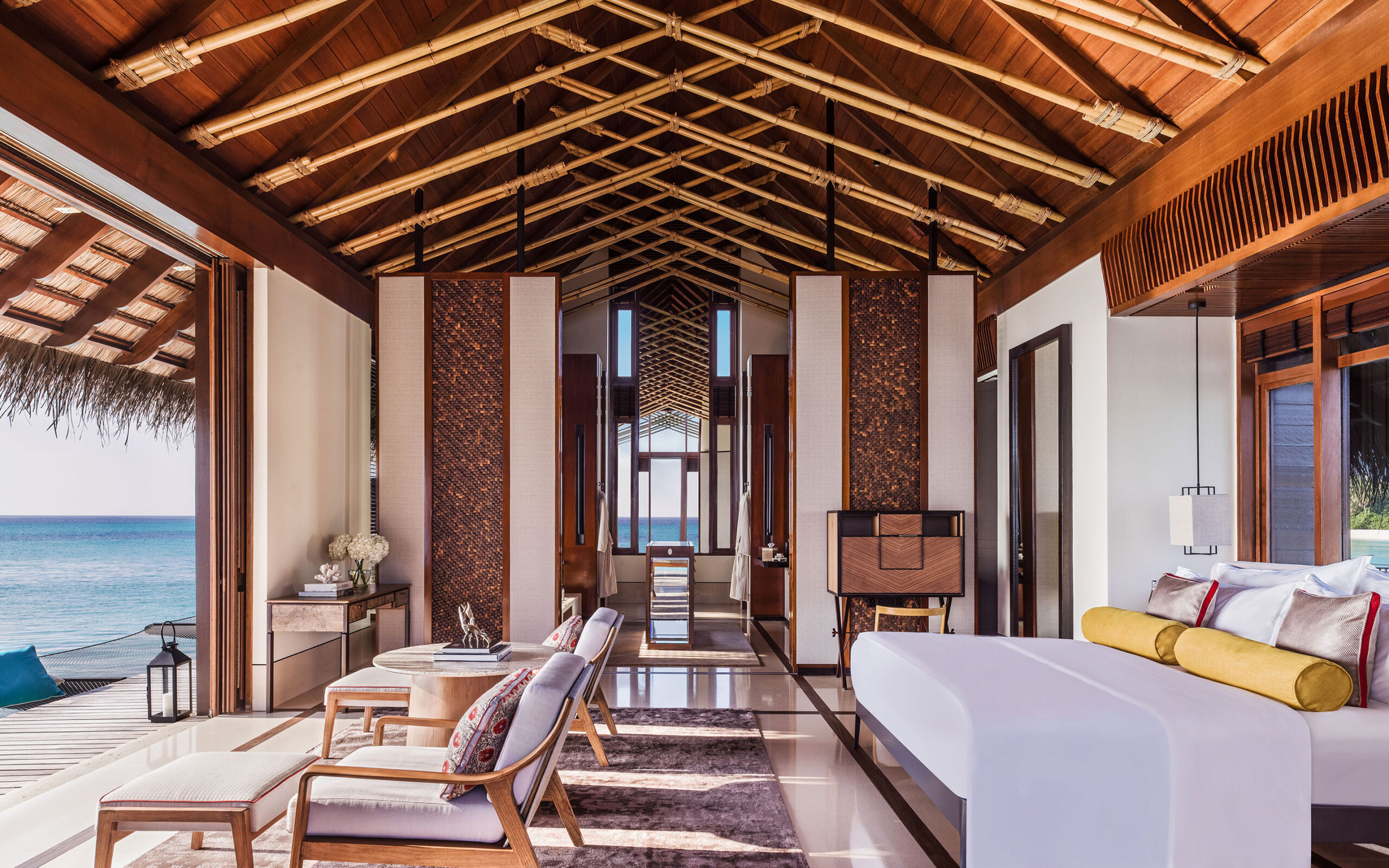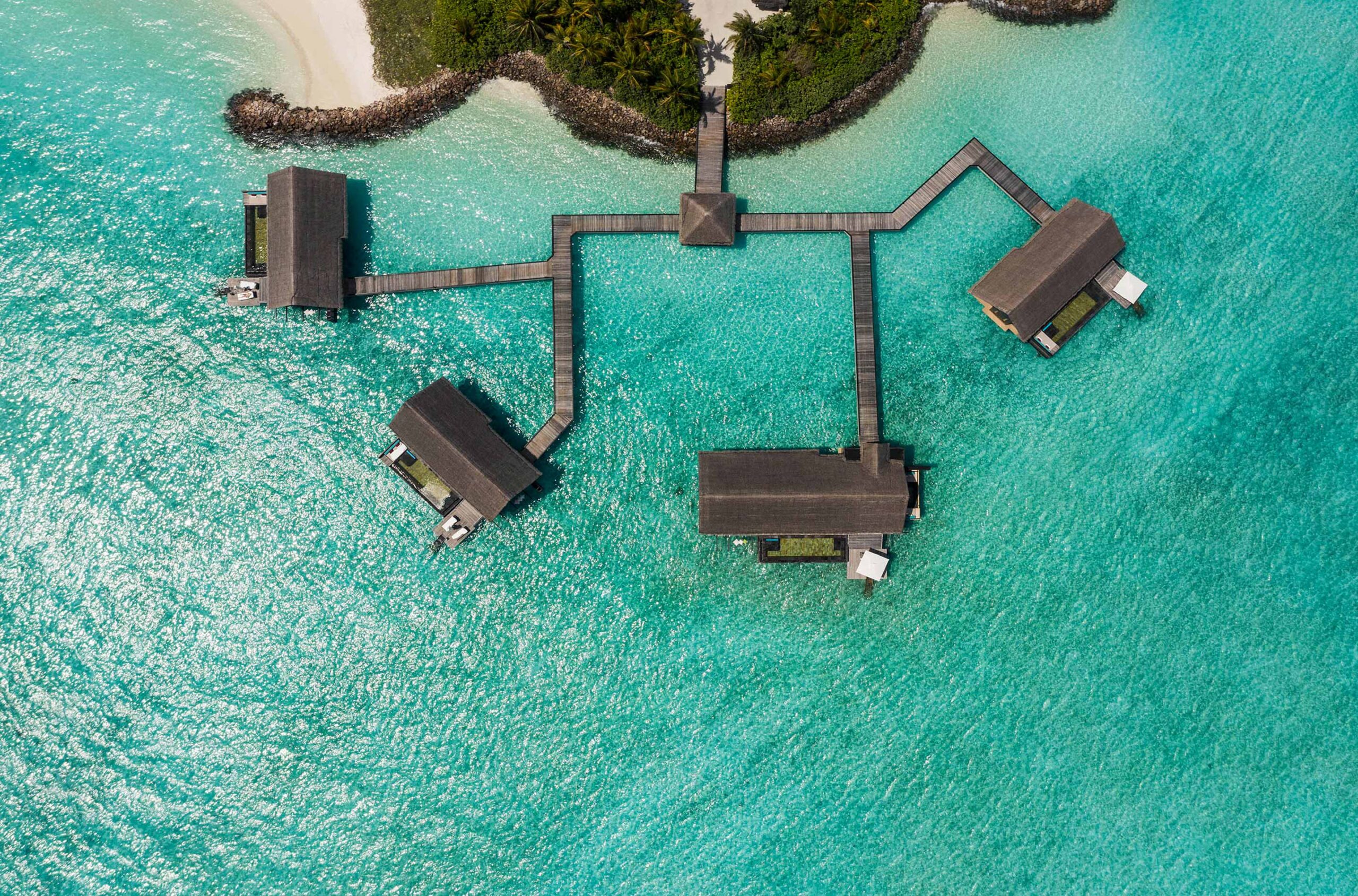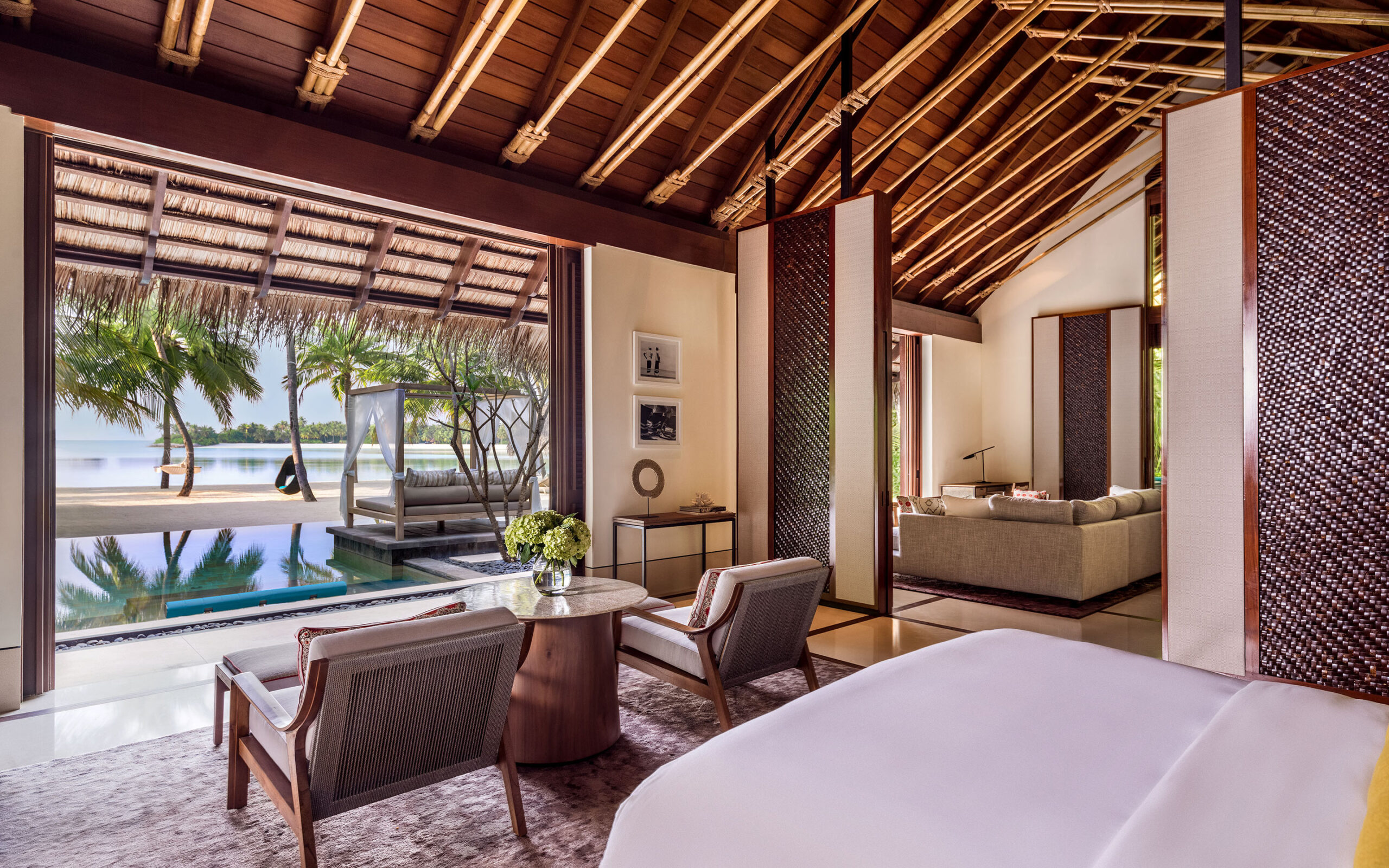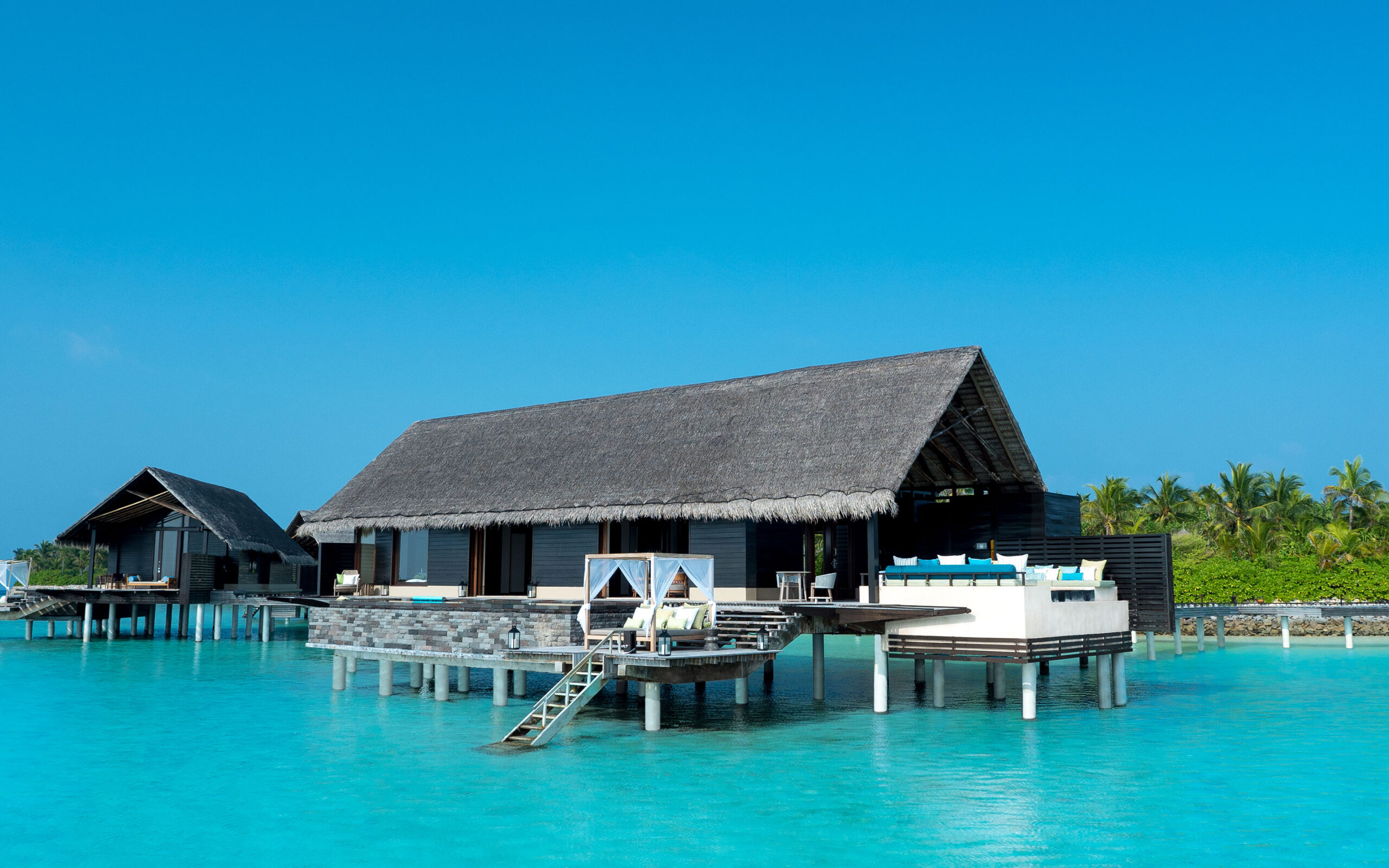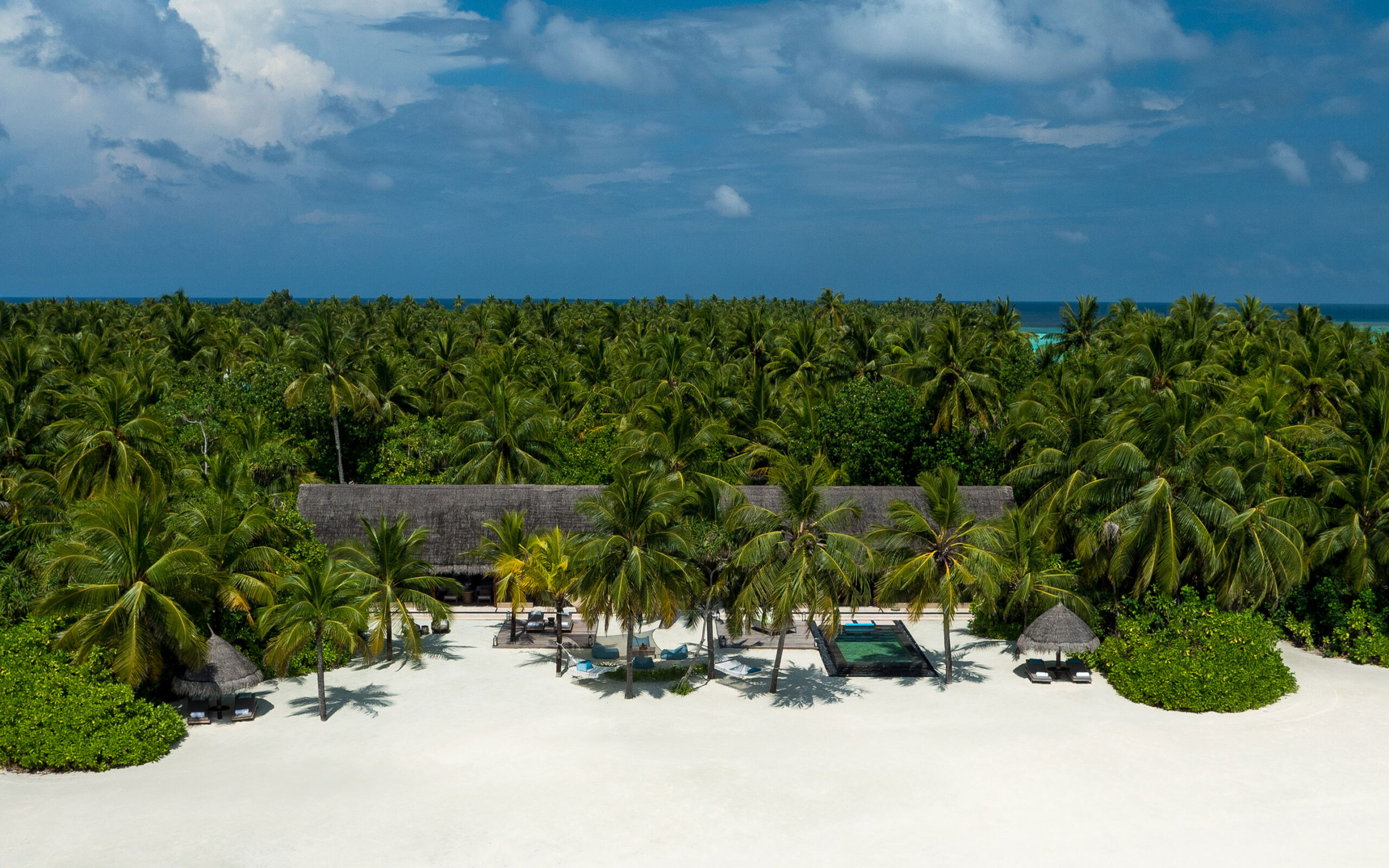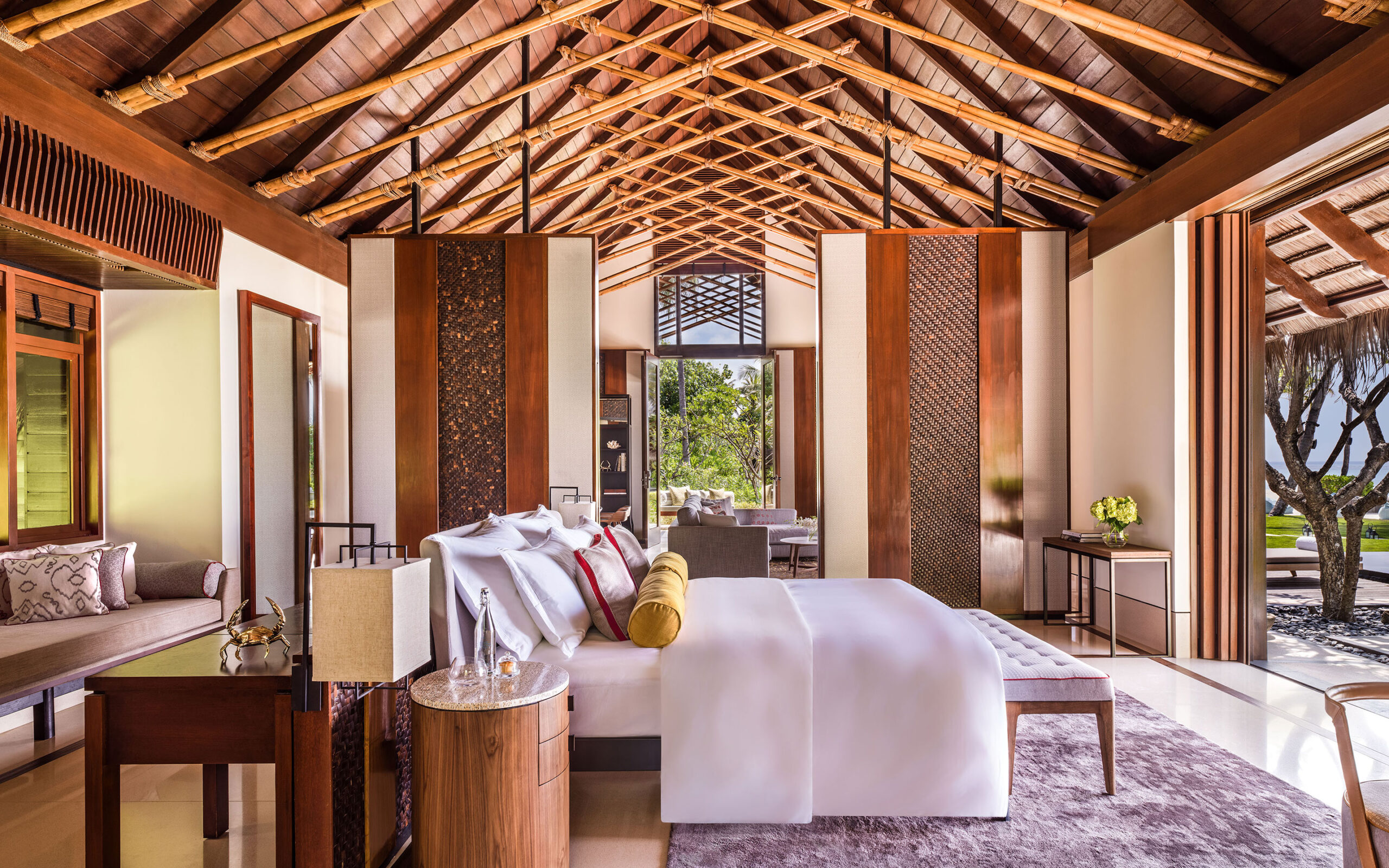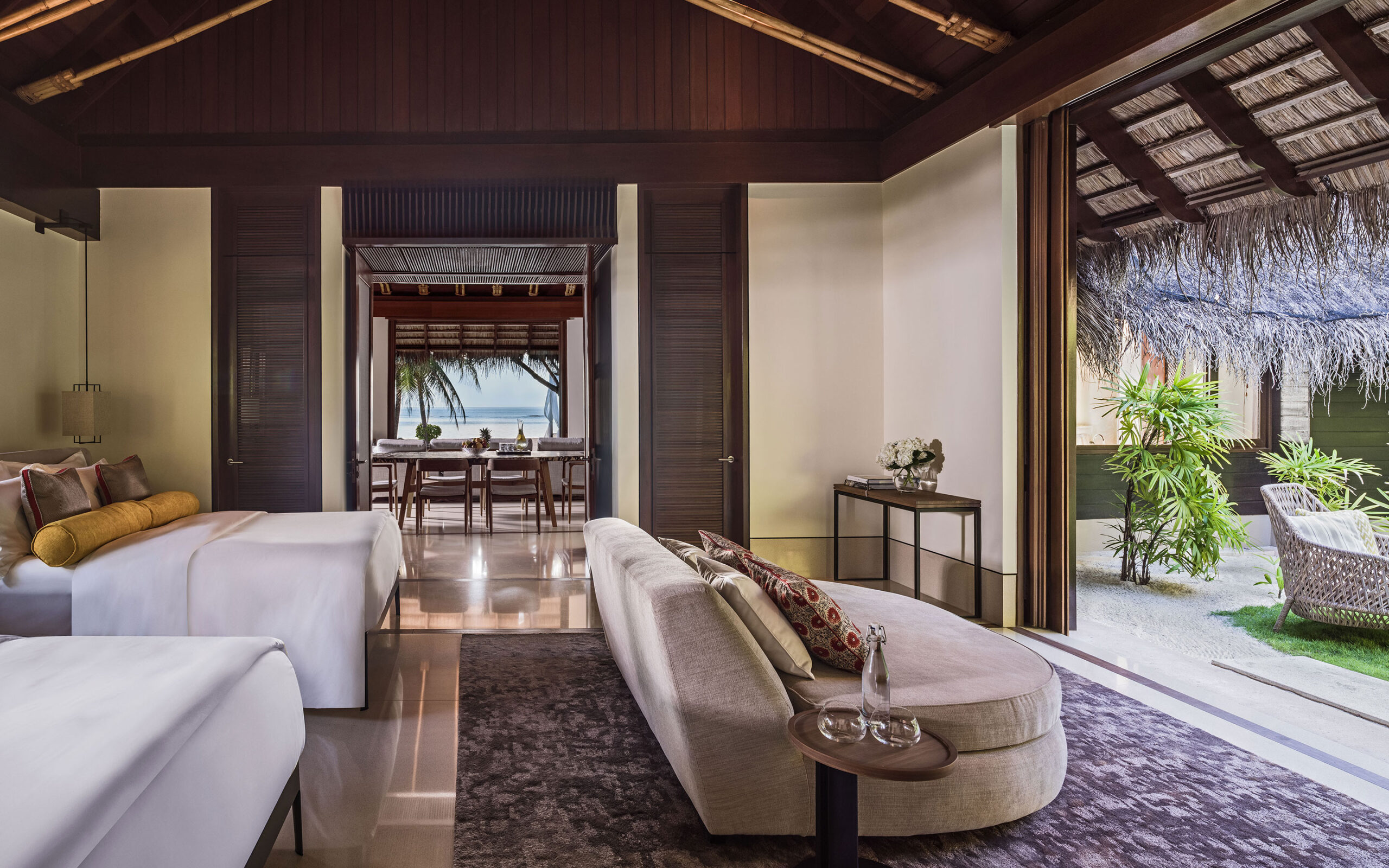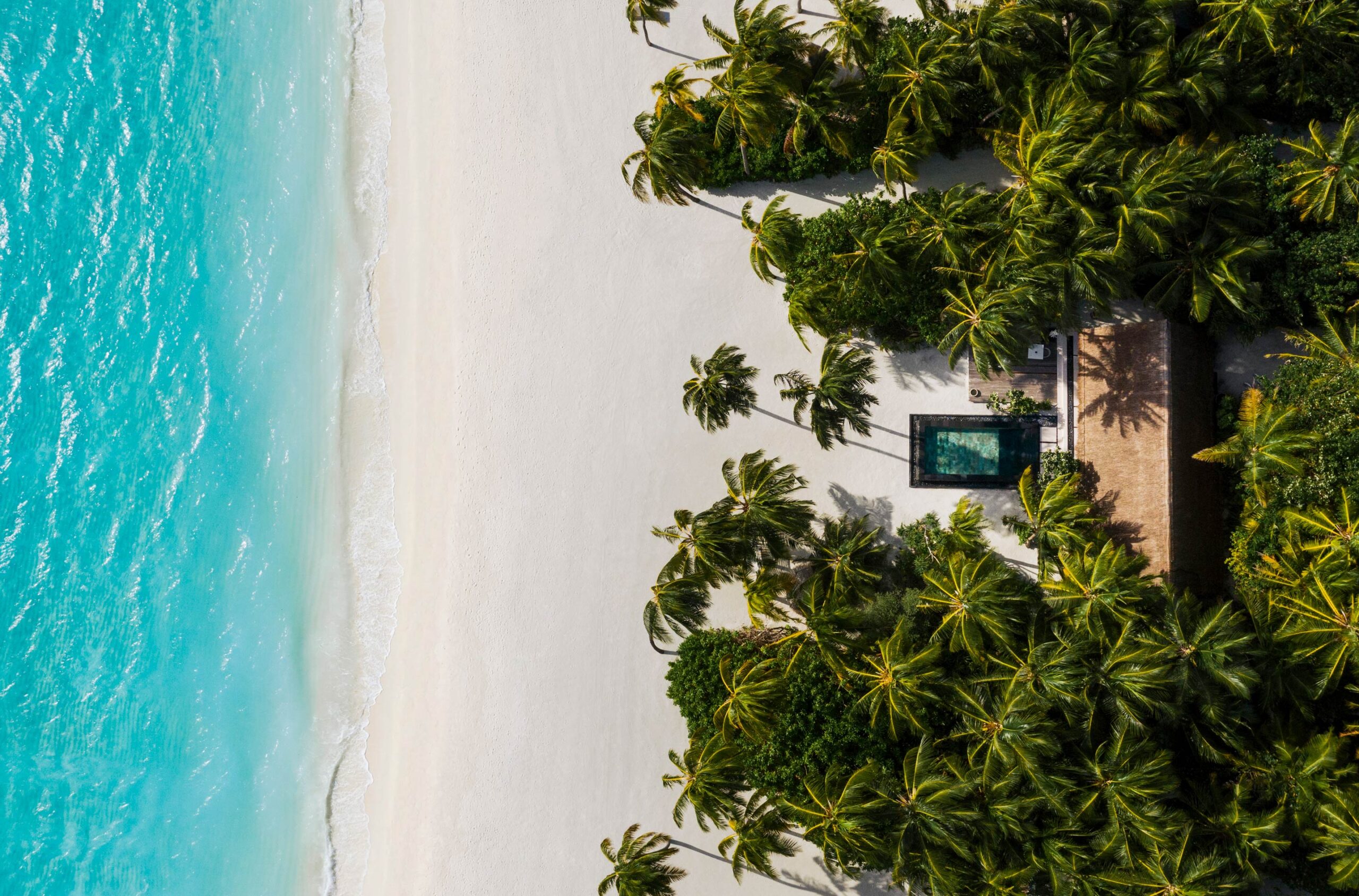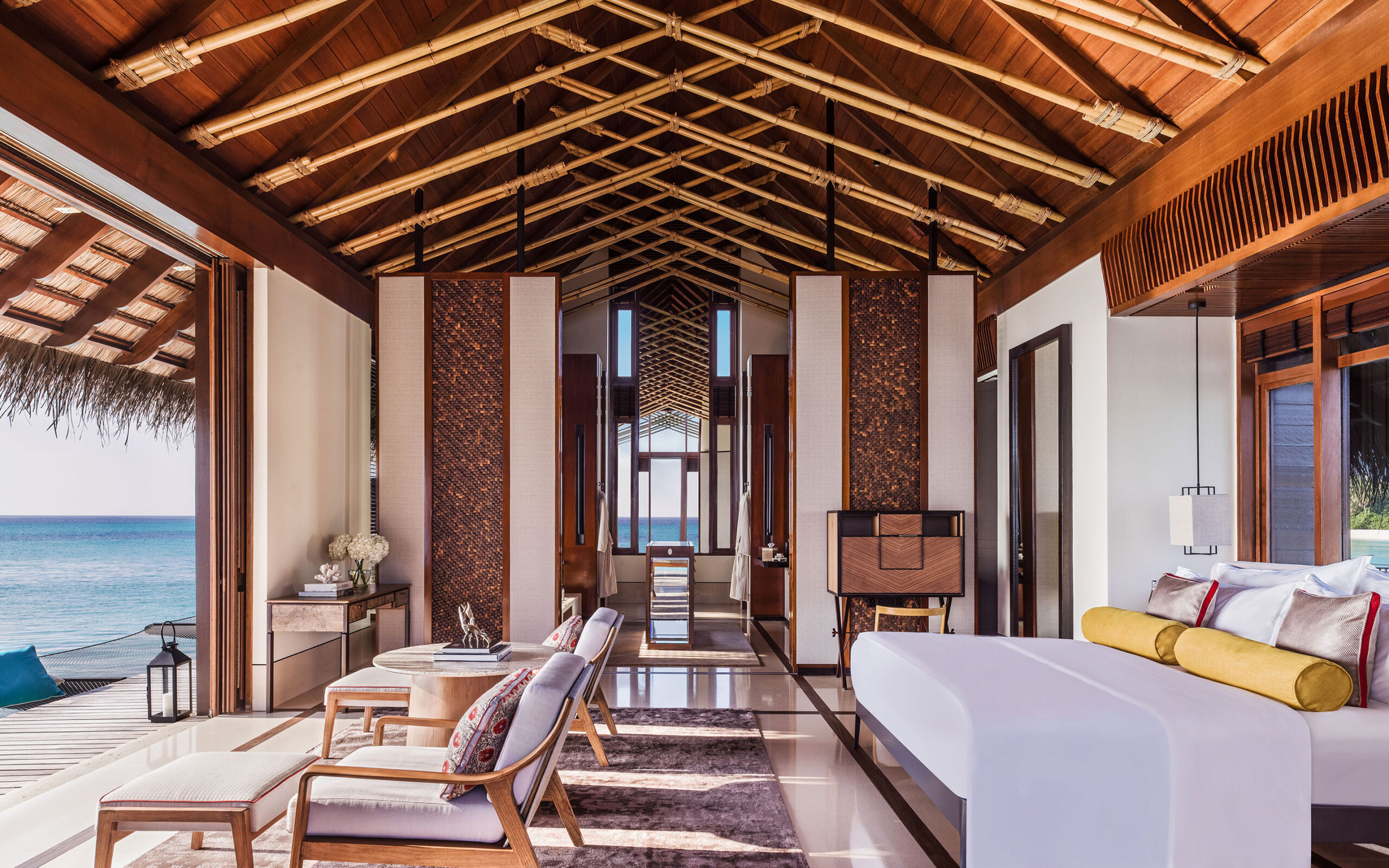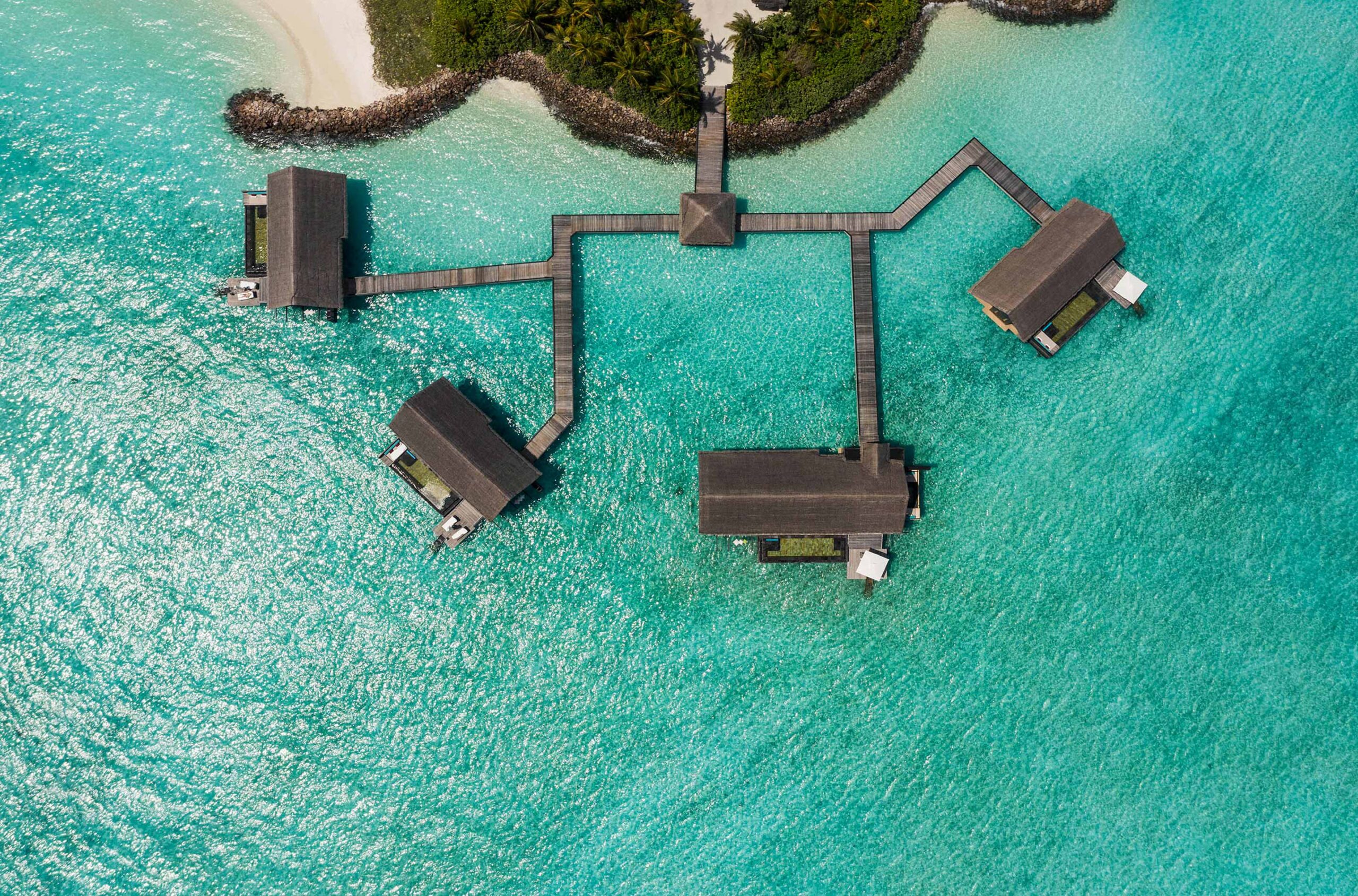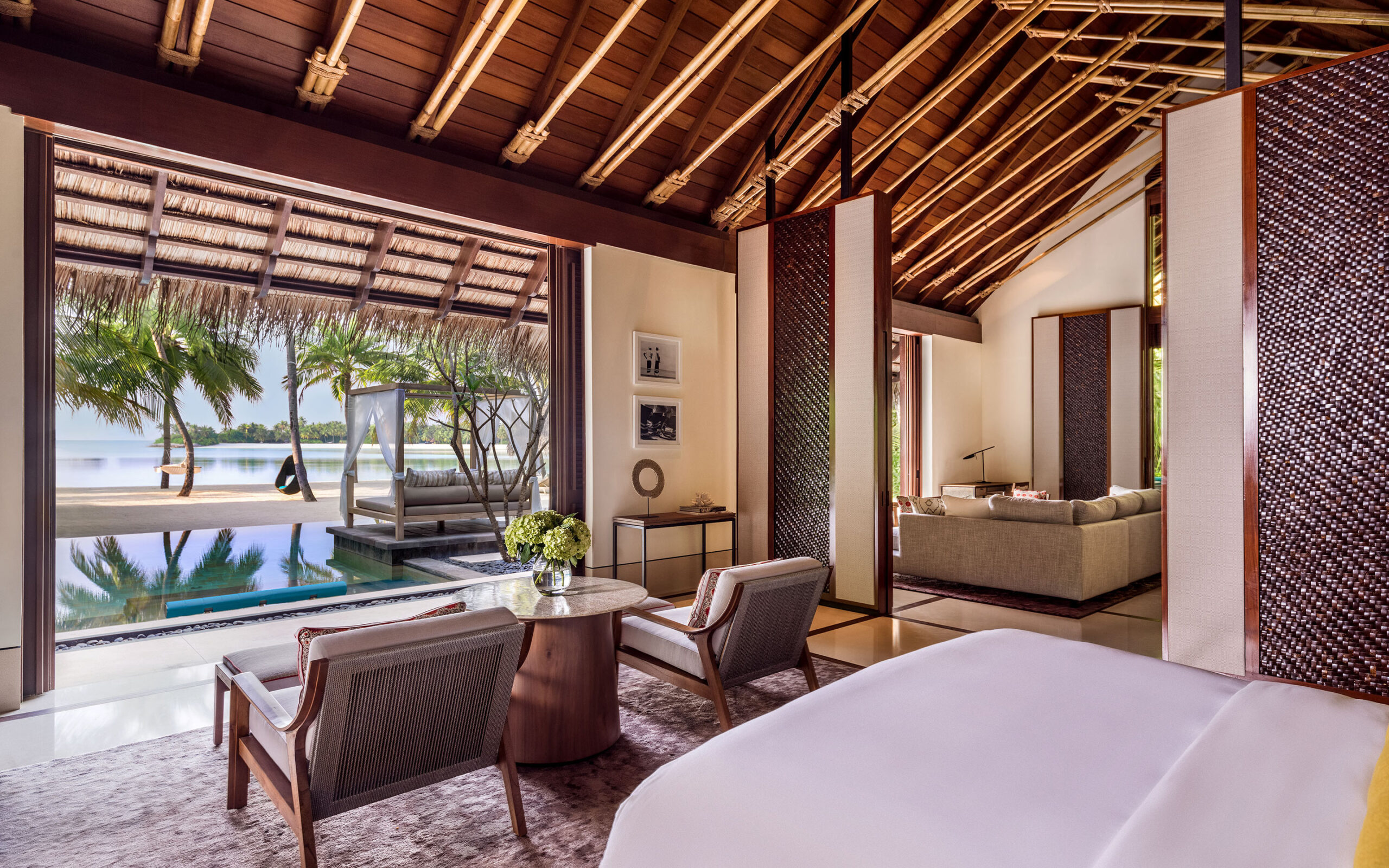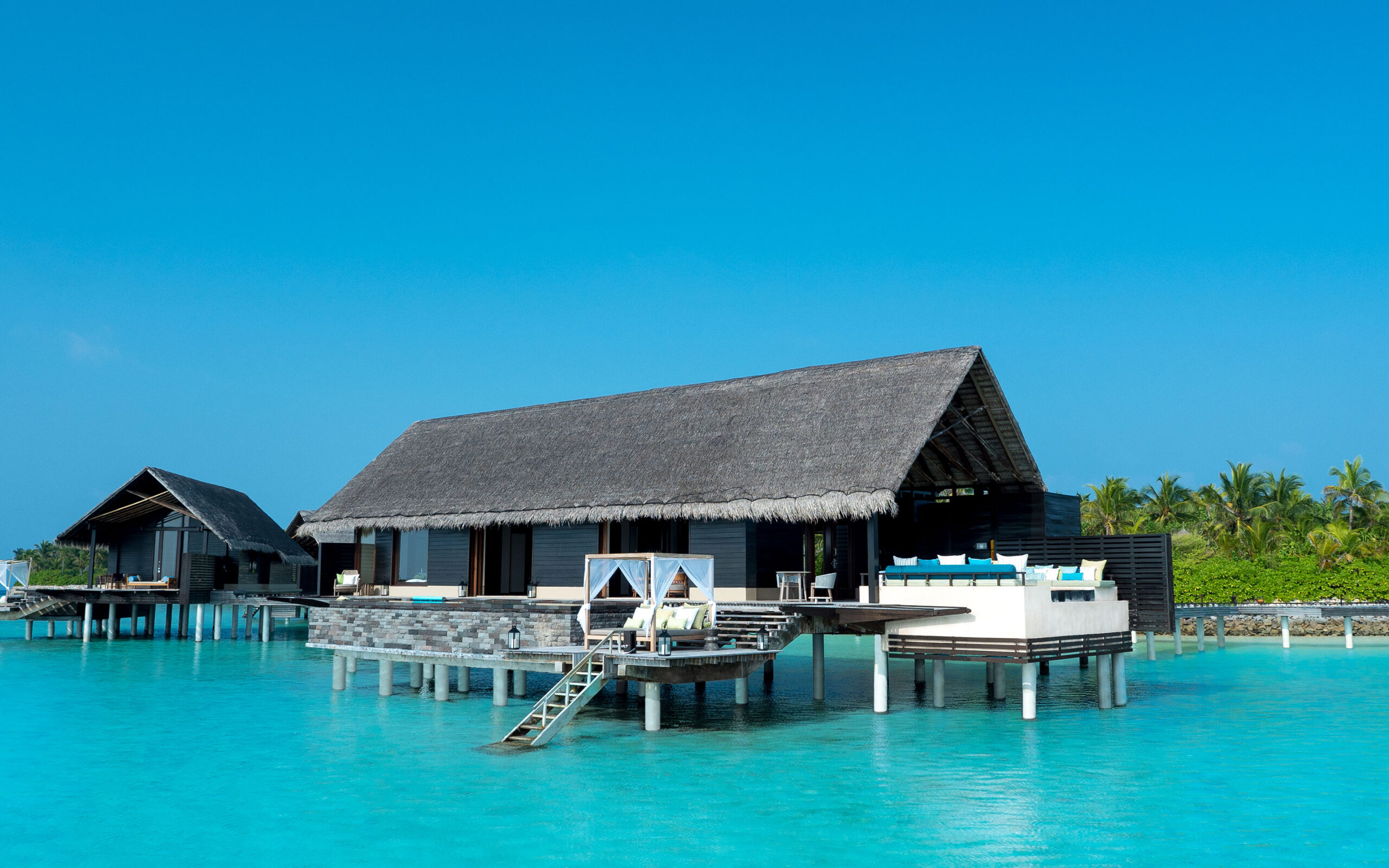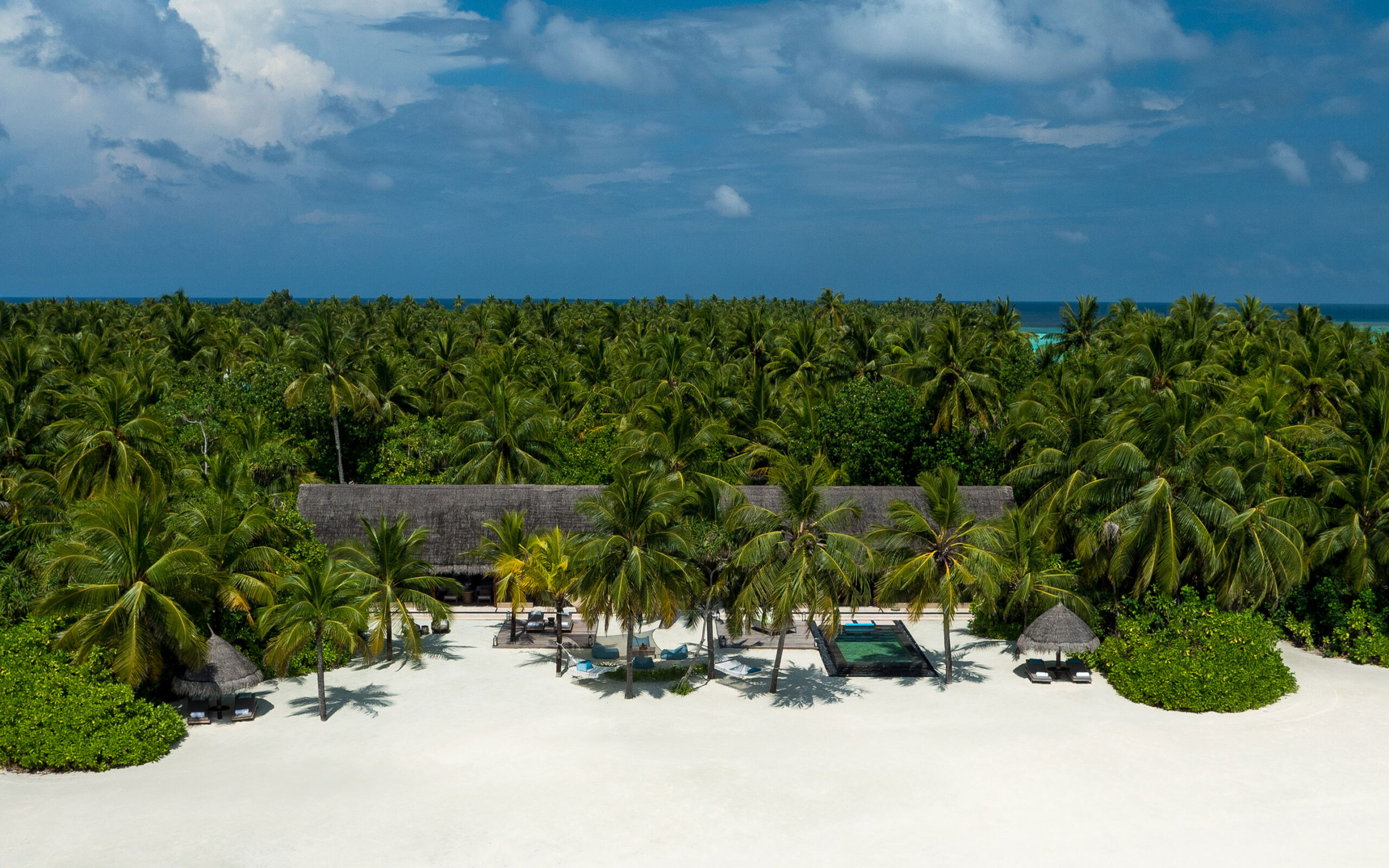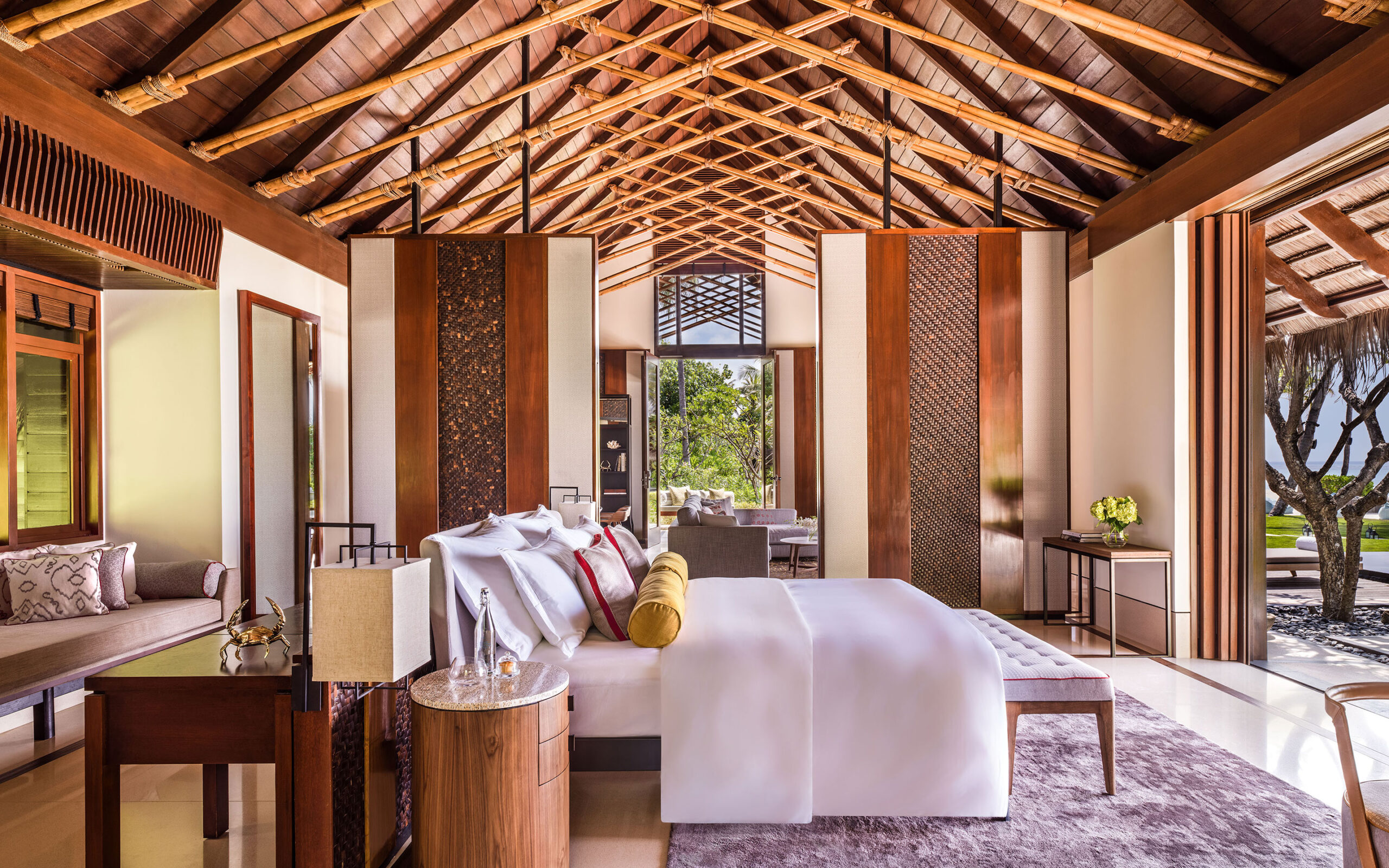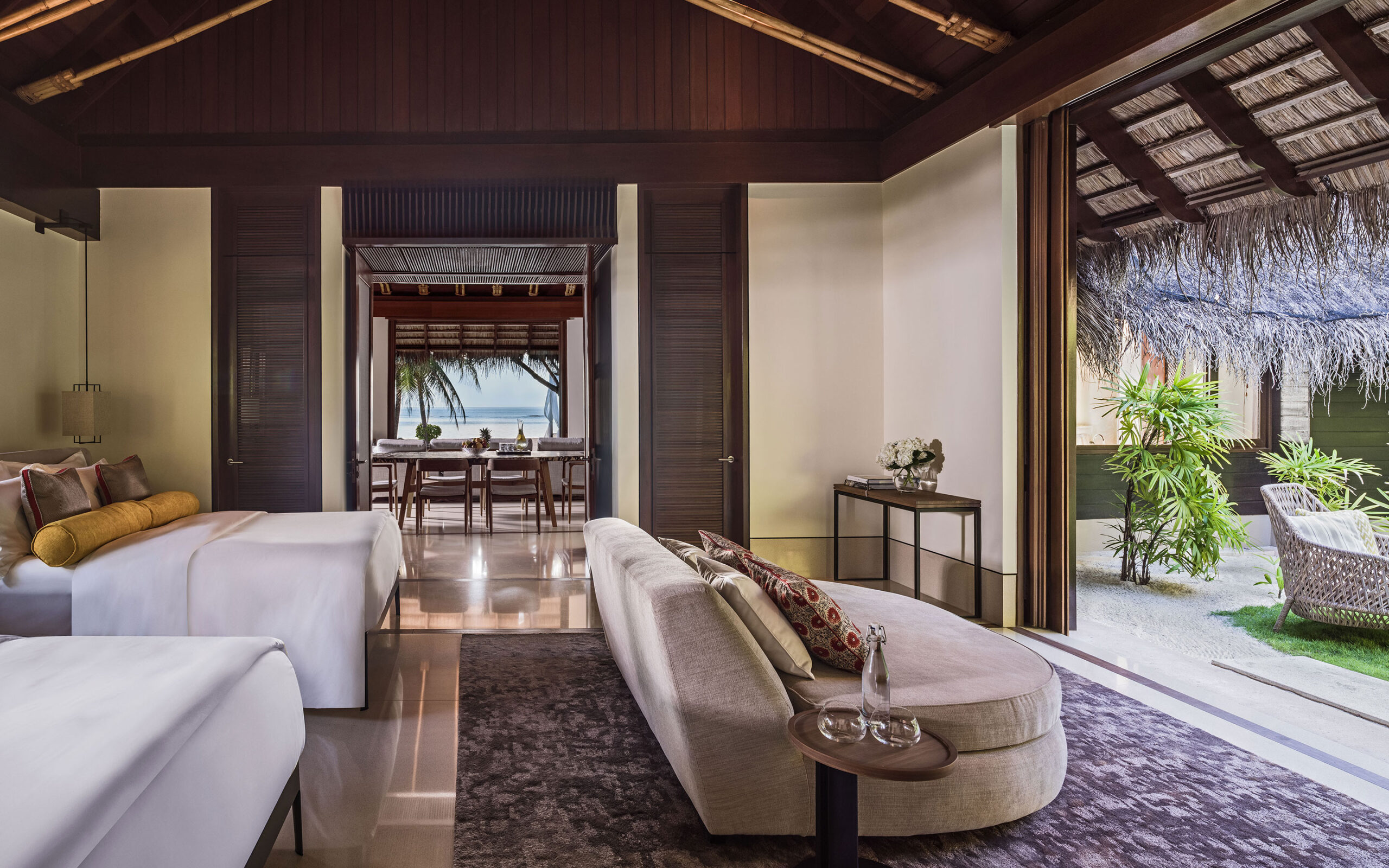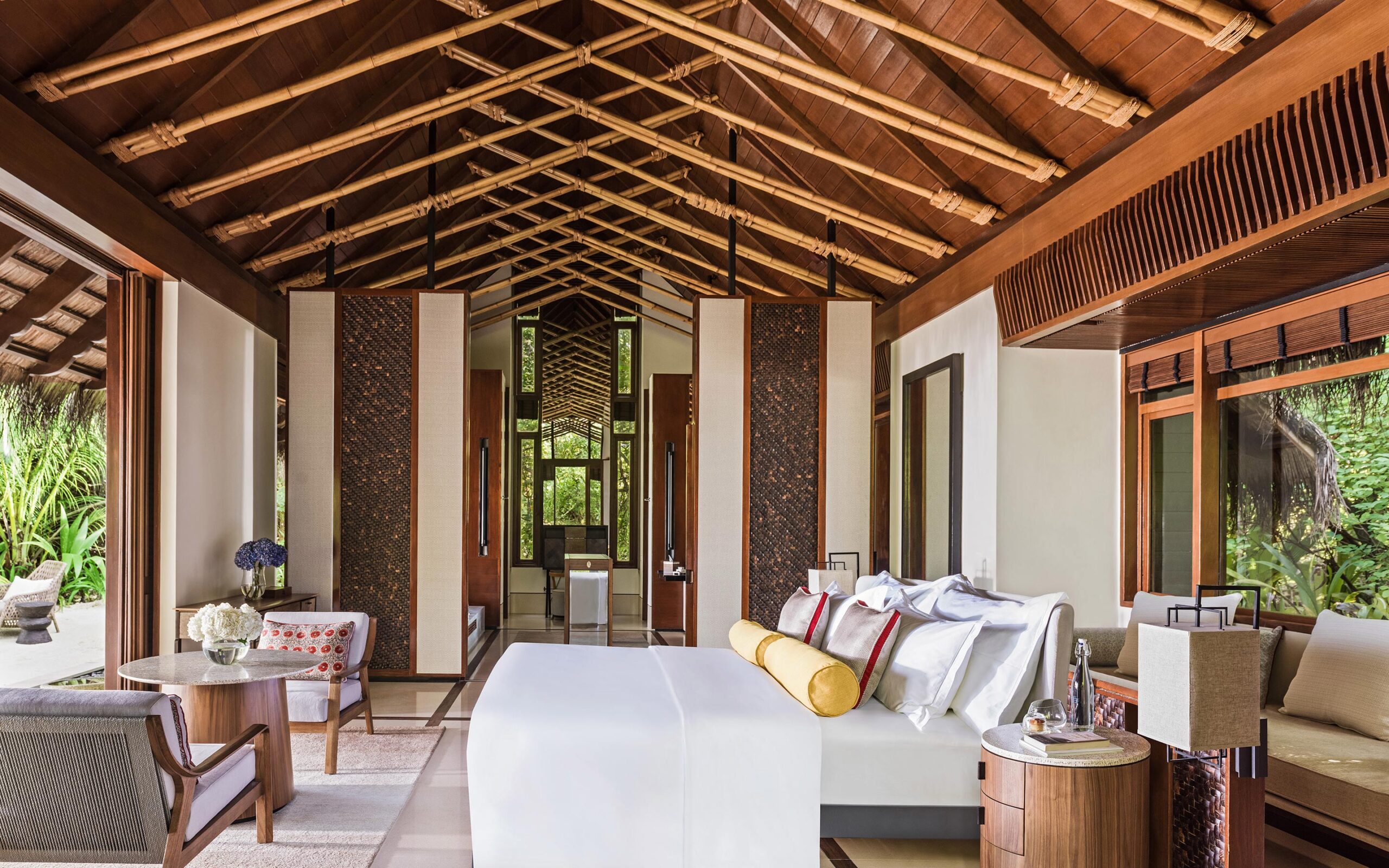 BEACH VILLA
144 kvadratmeter
Vågn op til lyden af blide bølger, blot få meter fra din lyse og rummelige villa. Træd ud på din udendørs træterrasse og ud på sandet, forbi dine private liggestole og din forfriskende udendørs bruser og ud til dit eget stykke af stranden. Din butler vil diskret tage sig af alle dine behov, mens du finder dig til rette.
BEACH VILLA WITH POOL
232 kvadratmeter
Det store soveværelse har kingsize-seng og fantastisk havudsigt fra gulv til loft-vinduerne samt rummeligt, solbeskinnet badeværelse med badekar. Gennem de brede villadøre indbyder det luftige, rummelige layout til lange og dovne dage med afslapning mellem din stue og den lækre terrasse. Nyd privatlivets fred ved din egen swimmingpool og strækning af sandstrand. Slap af under de svajende palmer i din hængekøje - en standard i alle Reethi Rah's villaer.
WATER VILLA
185 kvadratmeter
Disse fantastiske Water Villas byder på et luftigt soveværelse med en kingsize-seng og gulv til loft-vinduer med en fantastisk udsigt fra hav til himmel. Badeværelset tiltrækker med sit elegante overdimensionerede badekar og den betagende udsigt over den rolige lagune. Oplev omsluttende hængekøjer med net, der hænger lige over det funklende vand på trædækket i to niveauer.
WATER VILLA WITH POOL
201 kvadratmeter
Soveværelset i din Water Villa med pool er åbent mod havet, mens opholdsrummet er lyst og indbydende, Indretningen er naturligt inspireret og smukt underspillet, og den omfavner Maldivernes livsstil. Din private infinitypool strækker sig fra din private terrasse til vandkanten og er den ultimative form for luksus. Slap af i de specialfremstillede hængekøjer, hvor du bliver lullet i søvn i takt med den tropiske brise.
GRAND BEACH VILLA WITH POOL
368 kvadratmeter
Denne exceptionelle villa har to store soveværelser, det ene med en kingsize-seng og det andet med to queensize-senge. Opholdsrummene byder på masser af plads til at slappe af. Grand Beach Villa er bygget i en traditionel ø-stil og er en kunstnerisk hyldest til maldivisk design. Den ubestridelige stjerne i denne Grand Beach Villa er det smukke udendørs område. Det er perfekt til at fejre livet med venner og familie på den rummelige terrasse og byder ydermere på en stor, privat swimmingpool, direkte adgang til stranden og havet samt en smuk udsigt over de utrolige omgivelser.
GRAND WATER VILLA WITH POOL
291 kvadratmeter
Villaen ligger på øens vestlige side og er perfekt til at nyde magiske solnedgange. Den lokalt inspirerede arkitektur er gennemsyret med subtile balinesiske strejf, for at skabe en autentisk og elegant, underspillet indretning. Den 20 meter lange infinity pool, direkte adgang til lagunen og en overflod af opholdsrum giver denne fantastiske villa over vandet en tydelig beroligende energi, der inviterer jer til at slappe af og nyde hinandens selskab fuldt ud. Dette er Maldiverne, når det er bedst.
TWO VILLA RESIDENCE WITH POOL
352 kvadratmeter
Disse charmerende villaer med stråtag har store opholds- og spisestuer samt en terrasse med en uendelig udsigt over det herlige Indiske Ocean. Den ene villa har en kingsize-seng, og den anden har to queensize-senge. Med en 23 kvadratmeter stor privat swimmingpool og et rummeligt udendørs område, der fører ud til din egen sandstrand, er du altid i nærheden af lagunen. Din personlige butler vil tage sig af udpakningen og de ekstra specielle detaljer, mens du gør dig bekendt med dit, for en stund, nye hjem.
GRAND RESIDENCE WITH POOL
2.056 kvadratmeter
Tre soveværelser fordelt på to separate villaer, flere opholdsrum og overdimensionerede badeværelser giver dig og dit rejsefølge oceaner af plads til at nyde livet. I den ene villa er der to soveværelser med henholdsvis en kingsize-seng og to queensize-senge. Den anden villa er et privat retreat med ét soveværelse med kingsize-seng. Grand Residence, der viser Maldivernes kulturarvsinspirerede arkitektur, er udsøgt indrettet i honningfarvet træ og natursten med fritliggende hvælvede lofter i hele villaen. Din personlige butler er til din tjeneste og personlig kok er tilgængelig efter anmodning. Dit eksklusive udendørs område omfatter en 50 kvadratmeter stor infinity pool, cabana og et underholdningsområde med udendørs biograf, med din egen strækning af hvidt sand og havet kun få skridt væk.
GRAND SUNSET RESIDENCE WITH POOL
2.119 kvadratmeter
Dette mega-retreat gver dig alt, hvad du behøver for at nyde dejlige dage i fuldstændig privatliv, fra bemærkelsesværdige opholds- og spiseområder til fantastiske udendørs lounging- og underholdningsområder. Den første villa har ét soveværelse med kingsize-seng og et andet soveværelse med to queensize-senge, hver med eget badeværelse, mens den tilstødende villa har ét soveværelse med kingsize-seng med et imponerende badeværelse og en enorm privat terrasse. To swimmingpools - på henholdsvis 50 kvadratmeter og 22 kvadratmeter - danner rammen om de to overdimensionerede villaer, mens havet kun ligger få skridt fra din terrasse.
MAKAI REALISERER
DIN REJSE TIL ONE&ONLY REETHI RAH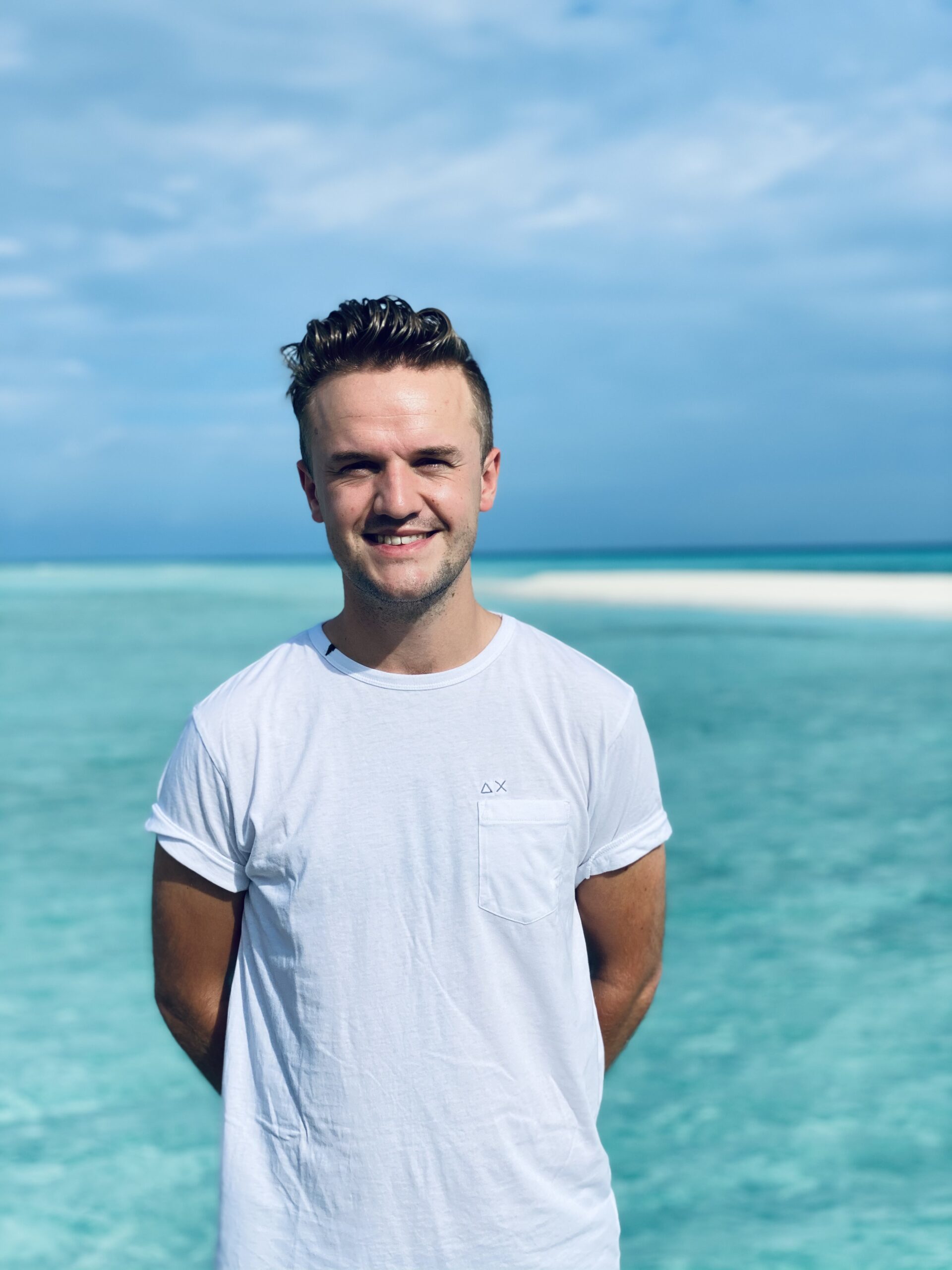 One&Only Reethi Rah er et magisk resort, som virkelig giver dig alt det, og mere til, som du kan ønske dig af en bountyferie.
Enorme laguner, 12 spektakulære sandstrande og gourmetmåltider er blot nogle af de highlights, som jeg personligt elsker ved resortet. Villaerne er rummelige og autentisk maldiviske, og vi er vilde med både strand- og vandvillaerne.
Elsker du ekstravagance på den fede måde, og et komplet resort, perfekt til både par, bryllupsrejser og familieferier, så bliver du vild med One&Only Reethi Rah.
RASMUS KIRKETERP
CO-FOUNDER & TRAVEL DESIGNER
Inspiration, eventyrlige rejseforslag og spændende nyheder, leveret direkte på mail.
FØLG MED PÅ INSTAGRAM
Enestående oplevelser er endnu bedre, når de deles med andre. Post dine rejseoplevelser med Makai på Instagram @makaitravels med hashtagget #makaitravels.
KONTAKT MAKAI TRAVELS
Har du brug for hjælp til at finde det helt rette rejsemål, det perfekte hotel eller kan du ikke finde det, som du søger, så er vi altid klar til at hjælpe dig. Hver eneste dag - 365 dage om året fra kl. 10-22.